What are the Steps to follow for your Next trekking?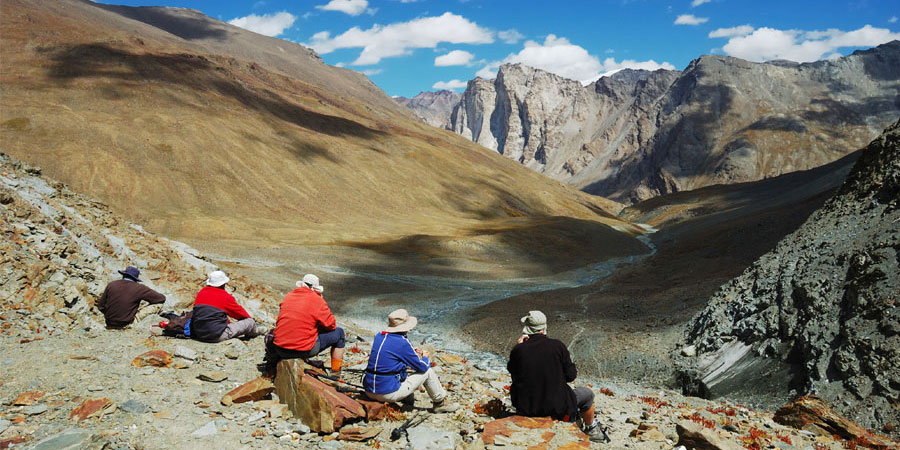 Category : Travel Tips
By: Manish Bhardwaj
Trekking offers an adventurer a serene respite from the toils of daily life, along with a host of challenging experiences to push the limits of human capability. Extreme sports enthusiasts perceive trekking as a life-altering escapade and an equally rejuvenating adventure, despite the exhaustive physical activity involved.
It is highly likely that individuals who have been on a trekking adventure once want to savour the rush of success repeatedly from various trekking itineraries. They should however consider training their mind and body again to embark on challenging trips. Preparation process also includes purchasing a trekking insurance policy to provide financial cover to unforeseen and unpredictable events.
Things to consider for the next trekking plan
Adventurers who have already participated in trekking journeys before are aware of the level of preparation required to undergo this challenging adventure sport. Visiting a new trekking spot after a particular gap however calls for some advanced planning and training techniques.
Trekkers may keep the following pointers in mind for a successful and refreshing trekking adventure –
Plan ahead –

Individuals venturing on their next trekking plan can benefit from extensive planning regarding the accommodation condition and availability of resources.
They can stock food and medical supplies for themselves and co-adventurers after taking the local resources, duration, and distance of the trekking itinerary into account. Analysing the safety and risk level associated with the journey can also help individuals plan for adequate provisions.
Fitness level –

Different trekking trails demand different fitness levels from adventurers. They can however benefit from preparing for every possible terrain challenge by choosing the right physical training regime.
Individuals can practice again by taking comfortable long walks in the beginning before moving on to complex exercises including cardiovascular, strength, and trekking-specific fitness training. They can also practice lunges, squats, and climbing stairs for enhanced physical endurance.
Terrains and weathers –

With the paradigm of trekking as an adventure sport expanding, individuals are exploring new trekking terrains under challenging weather conditions. Trekkers can combine walking techniques as per various terrains to adapt to the associated physical challenges.
Additionally, individuals should conduct these training regimes under different weather conditions such as scorching heat, drenching rain, and bitter winter to increase endurance to cope with the bodily requirements for the next trek.
Heavier backpack –

Trekkers should ideally undertake these training with a backpack to simulate real-life trekking conditions. Individuals should pack their trekking gear and articles in a backpack to gauge the weight they have to bear on their backs in course of the trekking adventure.
Another training technique involves carrying a heavier-than-usual backpack to extend endurance beyond the required level. This practice will help adventurers hike through steep and mountainous terrains with relative ease.  
Trek insurance –

Even though trekking is an enriching experience for an adventurer's body and mind, it certainly involves serious risks. An unmindful and amateur trekker may face challenging experiences in the trail. Experienced individuals planning for their next trekking event are confident of the acquired skills across several journeys.
Individuals should however avail trek cover to insure themselves against financial expenses arising from unforeseen events such as personal accidents and lack of hotel facilities.
Adventurers looking to enjoy challenging trekking trails without worrying for expenses from undesirable situations and injuries can purchase this plan offered by this financial institution.
Individuals can also avail hiking insurance for trekking in rough terrains in winter with the winter trek cover insurance policy. Trekkers can thus enjoy hassle-free winter treks without being concerned with financial liabilities emerging from unexpected expenses.
Trekkers travelling solo for a fulfilling experience have the option to purchase a solo travelling insurance cover to benefit from financial protection and assistance in case of car breakdowns besides emergency accommodation requirements covered under the policy. Adventurers going on their next trekking trip should consider purchasing a trekking insurance policy as a vital part of their preparation process. Adequate training in a combination of different terrains and weather conditions, along with a trek cover is certainly an important requirement for a memorable trekking adventure.
Related Posts:
7 Reasons Why A Couple Needs A Trekking Date
Rishikesh: Your one stop for top notch adventures in India
Let go your fears, go on an adventure vacation
Plan Your Holidays in the Land Of Mountains
Last Updated: April 6, 2020