Rishikesh: Your one stop for top notch adventures in India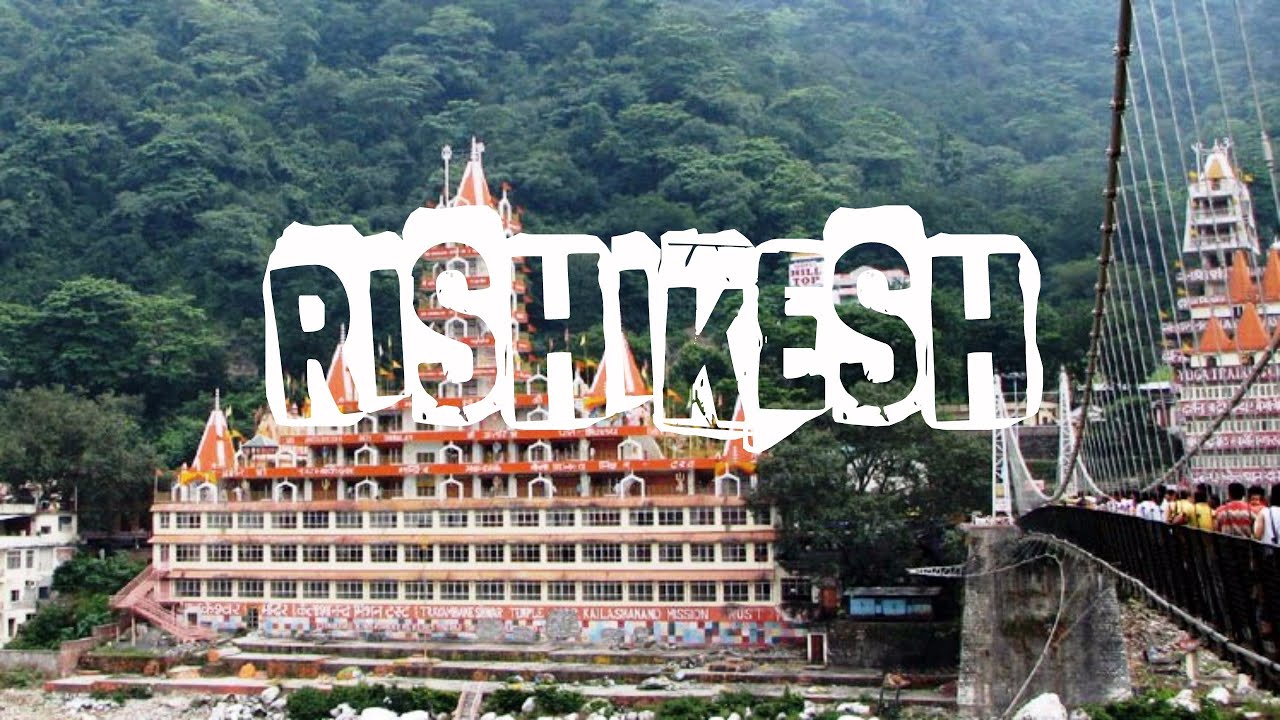 Category : travel Travel Places
By: Shubhi Gupta
Rishikesh — The only place in India and abroad that's popular for its scenic beauty, pilgrimage, adventure, and yoga. Rishikesh, being the Yoga Capital of the World, gives you a wholesome experience; it's perfect for a trip with your friends, colleagues, family, or simply traveling by yourself.
This city in Uttarakhand is frequented by nature lovers, adventurers, photographers, as well as those who seek some peace away from their everyday lives. The picturesque beauty of Rishikesh is unique in its own way. The mountains, the holy Ganges, clear skies and waters, forests, and winding roads mark the city with splendid views that have the power to heal a broken heart and tired mind.
When to visit Rishikesh?
Rishikesh is best visited from October-December, and February-May when the weather is perfect for adventure sports such as bungee jumping, river rafting, hiking, rock climbing, camping, nature walks, etc. The weather has a slight chill about it and therefore makes for an ideal vacation during this time.
How to get to Rishikesh?
Situated 356 meters above sea level and just 25 kilometers from Haridwar, Rishikesh is well connected to the rest of the country by buses and trains. You can travel to Rishikesh directly from Delhi, Gurgaon, Mcleod Ganj, Agra, Dehradun etc., and there are trains that connect Rishikesh to Delhi, Ghaziabad, Roorkee, Haridwar, Moradabad etc.
Rishikesh is located 241 kilometers from New Delhi, a distance that can be easily covered via train, bus, or car. The easiest way to get to Rishikesh if you don't stay in a place that is connected to Rishikesh via bus or train, you can travel to New Delhi first, after which you can make your way to the Yoga Capital.
What is Rishikesh famous for?
Lately, Rishikesh has become rather popular among youngsters and those with an adventurous heart because of the many options of adventure sports and activities one can participate in the city. Camping sites, travel agencies, homestays, resorts etc have sprung up like mushrooms in and around Rishikesh where travelers can stay in for as many days as they want, relax, and enjoy the adventure activities. Some of the adventure sports you can go for here are:
Also Watch This:
River rafting: Rishikesh, well equipped with the river Ganges, makes for an ideal spot for river rafting, which is done on a rubber boat on the rapidly speeding waters of the river. Best time to go for river rafting in Rishikesh would be in the summer and winter seasons, when the force of the water is manageable and even the novice can participate in it. Monsoons see very strong current, which is why only skilled rafters for for river rafting in that season.
Kayaking: An extremely popular sport, kayaking is much like canoeing, except that it is done on the rapid waters of the river rather than calm waters. Therefore the fast waters of the Ganges make for an excellent option to go for kayaking. It's a thrilling and fun activity that is enjoyable for anyone who maintains a basic level of fitness.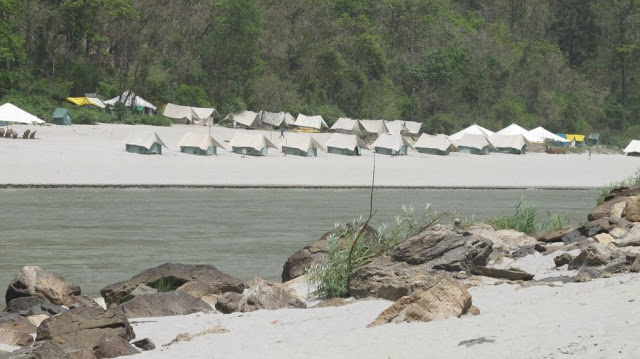 Camping in Rishikesh: Rishikesh is also famous for camping, where you can stay in a cosy tent overnight by the Ganges, sit by a bonfire at night underneath the starry skies, and enjoy a mug of hot coffee as a chilly wind blows. Camping in Rishikesh by the majestic mountains of Rishikesh, forests, the fresh air, and the old world charm of the place makes it an excellent place to go camping with a bunch of friends. You can also explore the forest around your camp in the mornings, go for nature walks, play outdoor games, go for a swim in the river where it's safe etc while you are camping in Rishikesh.
Trekking: Rishikesh is so ideally located that you can actually trek to Gangotri (268 kms), Badrinath (295 kms), Kedarnath (105 kms), and Yamunotri (216 kms). Imagine walking through stunning valleys, beautiful flora and fauna, the Himalayas in the backdrop, cold win on your face, and the company of good friends. The best time to go for trekking from Rishikesh is Summer, Spring, and Autumn when the weather is pleasant and good for scaling great heights.
Bungee jumping & Flying fox: Rishikesh is the best place in India to go for Bungee jumping, from a height of 83 meters. The activity can be undertaken at any time of the year. The jump is the ultimate thing to do here, where you jump into the oblivion with just a rope holding you back. This activity has been popular ever since it was introduced few years ago. Flying fox is nothing but zim lining. The beginning of the adventure is usually situated at a higher altitude and the end point is situated at a lower altitude so you can slide down the rope as you cover a great distance over tree tops, and see a panoramic view of the entire place below.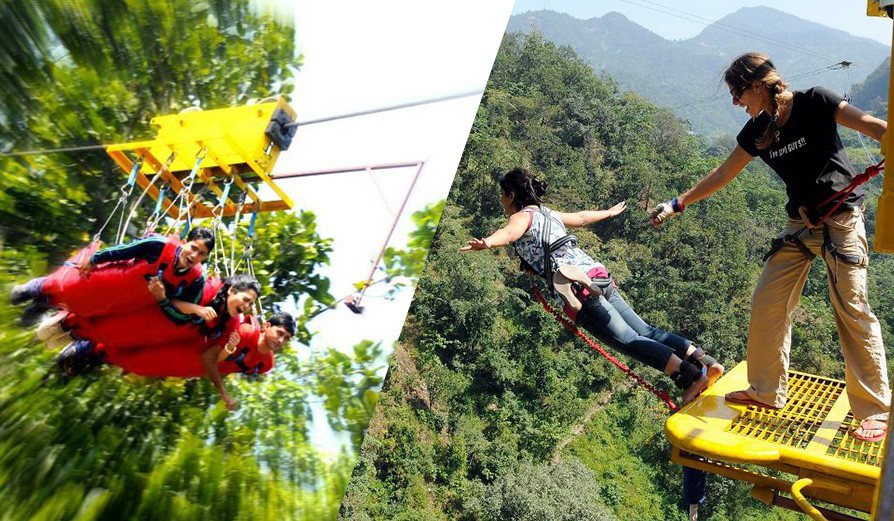 What to see in Rishikesh?
Rishikesh is the heart of spirituality and religious attractions in the country. Therefore, you will come across tour destinations that are religion-centric. But that's not everything Rishikesh is confined to. Given the natural beauty of the mountainous region, the place is home to a wide range of wild animals, flora and fauna in the Rajaji National Park. Here are some of the sites that you can visit in Rishikesh:
Ram Jhula
Lakshman Jhula
Neelkanth Mahadev Temple
Lakshman Temple
Parmarth Niketan
Trayambakeshwar
Gita Bhavan
Triveni Ghat
Beatles Ashram
Neer Garh Waterfall
Rishikesh is a place that offers something to every single one of its travelers, whether old and young. Rishikesh's environment is meant for healing you inside out, on a physical, emotional, and spiritual level. So if you are looking for peace, adrenaline-inducing adventure, the quietness of dense green forests, and the mystic healing powers of yoga, this is the place to be.
Related Posts :
Trains Connect the Far Areas of Country
Places To Visit Near Shimla, Himachal Pradesh Under 100 Km
Cafe's In Delhi, to visit on Weekend : Weekend Gateways
Last Updated: July 9, 2021