Christmas Getaway in Inverell: Fall in Love with the Hidden Gems of the Sapphire City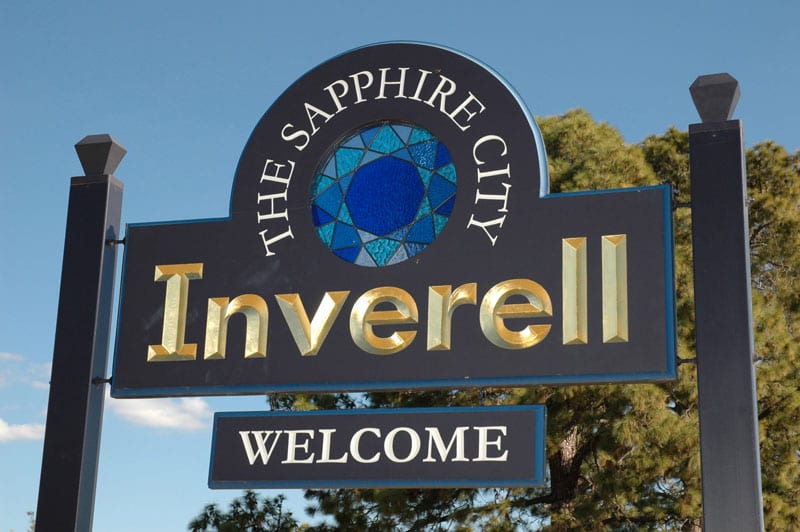 Category : Travel Places Travel The World
By: Sarah Contreras
It's almost that time of the year once again — ahh Christmas in the air absolutely calls for a perfect holiday voyage with your dearly beloved! Some of the most romantic destinations in Australia must be close to everyone's heart right now. Any plans of taking your love somewhere off the coast?  
Inverell is a charming colossal city situated in a picturesque valley alongside the Macintyre River of New South Wales. If you've been to Oz before and thought you experienced all the bits and pieces of what the country has to offer, think again. Not a lot of people know that there are still bunches of gems hiding in the northeastern part of NSW, and being out of sight is what makes them more mysterious. 
The mystical town of Inverell is locally famed for its proud history, lovely restored buildings, and the abundant production of fine gemstones from which Inverell has earned its epithet: the 'Sapphire City'. 
With Christmas day just around the corner, it's time to impress your loved ones with a romantic escapade that will give you a newfangled holiday trip to remember. As you plan your journey, do not forget to check the availability of flights to Inverell for a smooth and easy booking experience. 
From artesian aquatic centres to astounding museums, here are some of the many hidden gems waiting to be discovered at Inverell. 
Lake Inverell Reserve
If you're looking for a peaceful aquatic sanctuary close to town, Lake Inverell Reserve is the best picture to put yourself in. There are available picnic areas for a romantic Christmas date, where you can make barbecues and enjoy the company of waterbirds, platypus and wallabies around you. Fishing and non-powered boating are also allowed in the area. If you have dogs, you can take them to a morning walk with its provided three-kilometre walking tracks including the Barayamal National Park. 
Macintyre Falls
A lookout to Macintyre Falls is another journey's end that will serve you with spectacular views over the river and rushing waterfalls. This place also offers aquatic and outdoor activities including swimming to a nearby plunge pool and a small beach, bird watching, hiking and fishing. With its stunning view, Macintyre Falls lookout is a perfect place to chill out for a snack in the shade of lovely cypress pines.
Inverell Art Gallery 
Any art lovers out there? For couples who are devoted to putting art at the centre of their relationship, Inverell Art Gallery is a tourist spot you both shouldn't miss. The art gallery has a miscellaneous collection of original art and craft items on display or for sale. It is nestled within two exceptional heritage buildings including the old School of Arts and Butler Hall which served as a supper room for balls and other social events.
Billabong Blue Sapphires
Whether you're looking for a perfect Christmas gift to your special someone or maybe planning to take your relationship to the next level by getting down on your knee and popping the question, Billabong Blue Sapphire will offer you a diverse selection of gemstones including its local sapphires in both sterling silver and gold. Their friendly staff will be happy to assist you in choosing the perfect ring that will make your amore say 'yes'. 
National Transport Museum
If you have this understandably wild obsession with vintage cars, the National Transport Museum located at the heart of town is a great place to drool yourself over a huge display of more than 120 exhibits of cars, trucks, fire engines, bicycles and other transport-related vehicles with some rare and exotic creations on display including the 1906 Dayton. 
Blair Athol Boutique Hotel and Day Spa
Any trip demands a great place to stay in and it's safe to say that Inverell has a wide range of impressive hotels to accommodate local and foreign travellers. One of them is inspired by the Roman Bathhouses none other than the famous Blair Athol Boutique Hotel and Day Spa. This hotel boasts for its mineral pool that is filled with artesian spring water and natural rainwater.  
An utmost relaxation is served with its mineral-rich spa that highlights the cascading waterfalls connected to the main pool. The best part is that you can settle down on their cosy sofas or day beds in front of the wide-open fireplace or on the large overlooking terrace, where you can catch the panoramic views of the city surrounds.
Related Posts :
TOP UNIQUE HOMESTAYS IN SAPA, VIETNAM
Christmas Honeymoon in the Maldives: Best Things to Do with Your Amore
How to save money when you travel
Last Updated: July 9, 2021