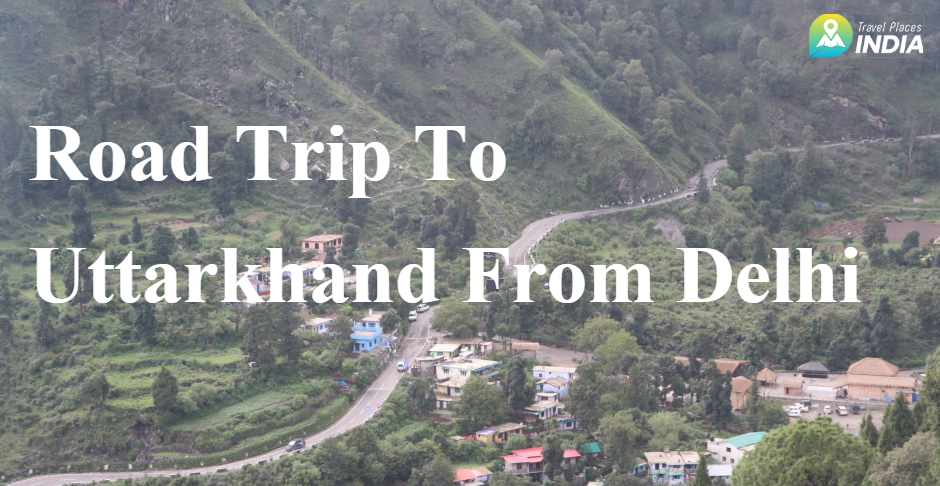 My Road Trip To Uttarkhand From Delhi With Husband
My Road Trip To Uttarkhand From Delhi With Husband
This Friday (13th July'18 Night), we decided to spend our week-end in some Hill-stations, as it was around 2 month we both had not went anywhere, so we decided to go on a road trip to some Hilly areas.
We decided to go to Almora (near by Nainital) – 366 KM from Delhi
12 AM Friday – Start Driving:-
Road Trip to Almora From Delhi
Our first decision was to stay in Nainital so we were in hurry to reach Nainital and take a sleep rest around 5-8 hours in Nainital in the Saturday Morning.
There are two ways to reach Nainital :-
#1 Way- Via KalaDungi
#2 Way – Via Haldwani
#1 Way Via KalaDungi:-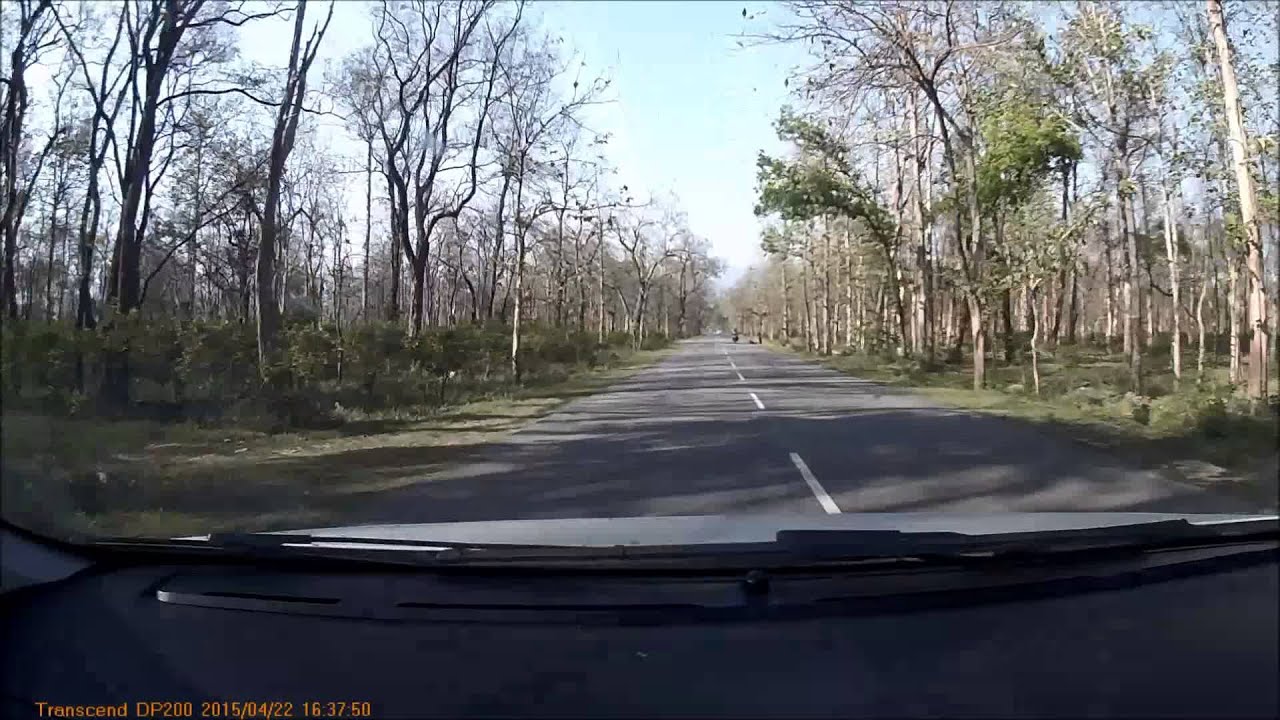 After Bazpur there is a way dividing to the Kaladungi and Haldwani, take left to if you want to go via this way.
This way is the shortest way to reach Nainital, around 40 km is less but it is a little dangerous as it comes under Jim Corbett Range and the jungle's are quite scary.
You may find wild animals on the road in the night because the jungle is a low altitude and touched to the main Highway.
But it is best if you are a adventure lover, you will be loving it by going with this way and after going around 6km, proper hills will be start with the awesome views on your left.
#2 Way Via Halwani:
This is OLD way and main way to go to Nainital.
Road is perfectly fine, totally safe because it is going inbetween the villages and also the road is totally good to drive.
The proper highway is made to reach Nainital but it is the longest way around 40Km of hilly area is extra through this road.
Many Hotels, tea shops, restaurants are available in this way so you can take rest, tea breaks and all in this way.
After driving around 40 km this way is meeting to the same way coming from Kaladungi.
We took Kaladungi way to reach Nainital and reached there around 5:45 AM in the morning after taking around 1-2 tea breaks.
Kaladungi is the corbett range area and there are a lot of chances to see some wild animals in way to Nainital. So if you are going it is recommended not to open your car's window.
Also Read: Camping Activities You Can Enjoy in Cle Elum
Nainital, Uttarakhand:
Nainital is a Himalayan resort town in the Kumaon region of India's Uttarakhand state.
Crowded around a deep, green volcanic lake.
Nainital is the judicial capital of Uttarakhand
Famous for Lakes also called land of Taals.
Elevation of roughly 2,000m.
Formerly a British hill station
Average temperature over the year is 13.0 °C.
Best time to visit in summers.
So finally we enjoyed our way to Nainital and after reaching nainital we check our map towards Almora which is also a famous travel places in India.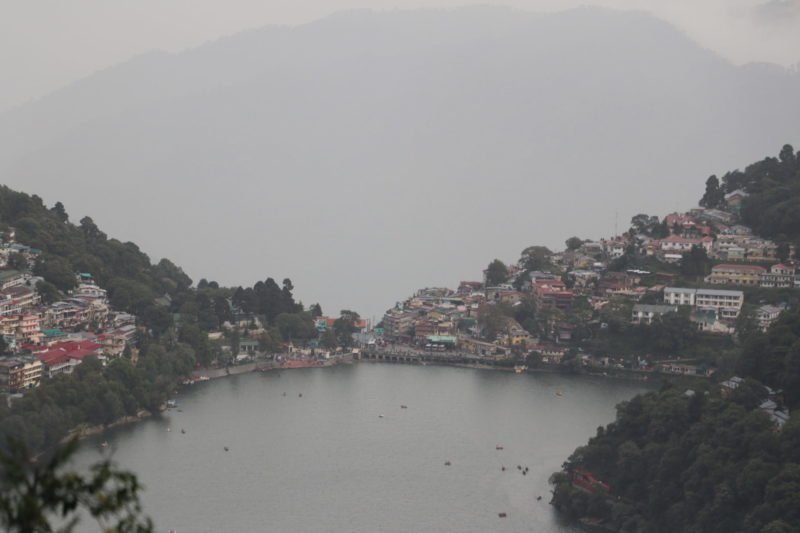 Almora:
Almora is around 65 km from Nainital.
Hill station town in Uttarakhad
Known for its cultural diversity
A hill station which is situated at an average elevation of 1,638 metres above sea level.
Almora is situated on a horse shoe shaped ridge of a mountain or you can say that it's shape is like a horse shoe.
Average temperature over the year is between – 5'C to 10'C
Best time to visit in summers.
After driving around half way to Almora, when it started cloudy & foggy nature, we stop for a tea break again and to freshen up and took some pics of it's nature.
It was an amazing feeling since we both were tired because we could not sleep last night but after seeing those amazing points and views we just forgot our sleep and decided to move.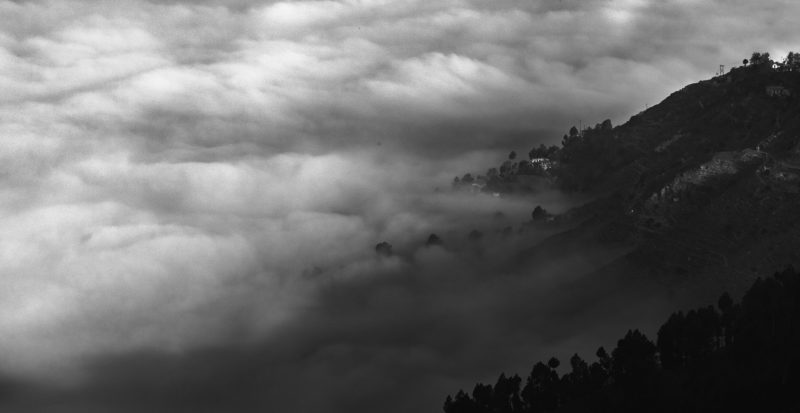 We finally reached Almora around 11 AM after taking long breaks in the way.
We talked to some locals out there and they told us that there is another places to visit in Uttarakhand which neary by Almora called as Kausani.
Kausani, Uttarakhand:
From Almora to Kausani distance is around 50 km which takes around 2 hours of drive. We decided to go Kausani to explore it. People also told us that there is famous shiva Temple is situated nearby Kausani called as – Bageshwar Nath Temple & Bajnath Temple.
Kausani is a hill station and Village situated in Bageshwar district in the state of Uttarakhand, India.
Situated at a height of 1890 m above sea level.
The panoramic snow-clad view of Himalayas in Kausani
Dubbed as the "Switzerland of India", Kausani is synonymous with lush green landscapes.
Birth place of our famous Indian poet Sumitra Nandan Pant.
Average temperature kausani in summers 14.8 °C | 58.7 °F
average temperature kausani in Winters 5°C | 41 °F
Best time to visit in Summers.
After reaching Kausani, we were amazed that what we could have missed if we have not talked about the locals regarding nearby places.
It was adorable beauty in Kausani, now we re-searched on Google and got to know that it is also known a Switzerland of India and why it is called Switzerland.
See the beautiful pic below: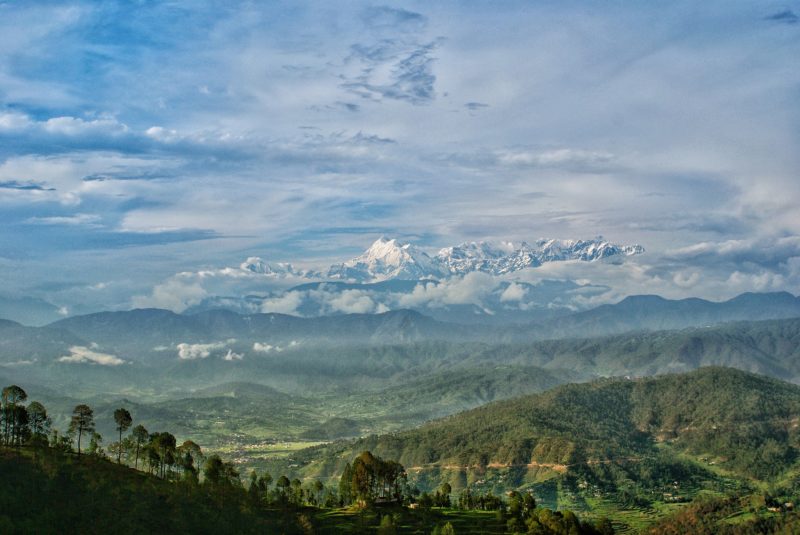 It was around 3 PM when we reached Kausani and decided to take a hotel because we wanted to explore the temples also told by the locals.
We booked a hotel in just 1100 INR per day and enjoyed our rest day in the hotel and seeing this amazing nature. Hotels are not expensive at the places you can easily book also locals are very friendly, you can ask about the places.
Next day we went to visit the temples and other places here. Some places which we visited are given below:
Baijnath Temple
Anasakti Ashram: Gandhiji's Favorite home
Kausani Tea Estate
Sumitra Nandan Pant Gallery
Gwaldam: Straight Out Of Fairytale
bageshwar Temple
Tea Garden
Woolen factory
In my next article I'll also explain these places.
So, we enjoyed a lot there and we bought woolens, tea etc.
In the evening, Sunday we decided to stay one more day here just to relax. At sunday evening we went back to Delhi.
It took around 11 hours of drive without break
With tea breaks – 14 hours of drive from Delhi to Kausani
This trip was not preplanned. I always experienced that pre-planned trips never got success that must as expected. I always take instant trips.
I have written my whole trip story in this article, A 3 days trip to Uttarakhand in which I covered 3 major places of uttarakhand: Nainital, Almora, Kausani
Related Posts:
Pangot trip
Jim Corbett National Park- Wildlife to Picturesque Hills
10 Best Hill Stations Places To Travel In India
Last Updated: April 23, 2020