Pangot trip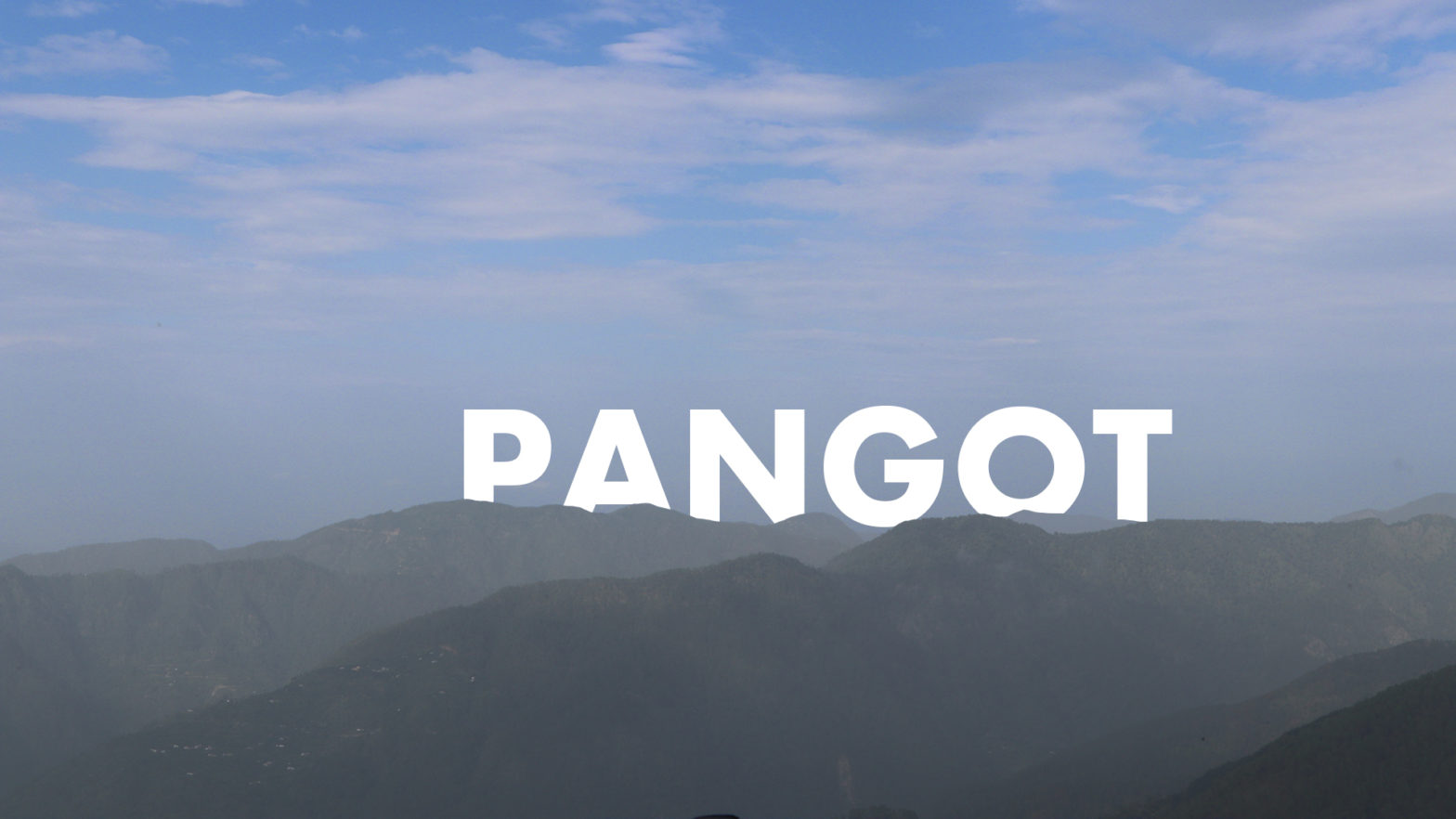 Category : Featured Article travel Travel Places Travel Stories Travel Tips
By: Shubhi Gupta
Weekend….
So this weekend me and my husband decided to go somewhere and Uttarakhand is the best place near by Delhi.
But the question is still remains, Where in Uttarakhand ??
So after doing some research we finally decided to go to Pangot (Nainital, Uttarakhand).
ABOUT PANGOT :
Pangot village (Pangoot or Pangooth) is a peaceful destination in Kosiyakutoli tehsil of Nainital district in Uttarakhand, India. This place is situated at around 6,510 feet's of height and 15-18 Km above from Nainital and 310 km from Delhi (India's capital territory). This place is a small picturesque hamlet famous for its jungles, birds and untouched beauty of nature and it is also known as hidden Gem of Uttarakhand.
In summers, when people come to Nainital, after visiting it they want some peacefull place to stay, so Pangot is the village of Nainital with full of Natural beauty and peace. Due to its attractive Nature points it is increasing tourist attraction day by day. It is also famous for different types of birds.
This Place is situated on the Kilbury Mountain of Nainital then you can see a lot of birds in your way and my experience was awesome in Pangot. This is one of my favorite place of Uttarakhand.
Time to Reach :
There are two ways to reach Pangot from Delhi
Delhi to Pangot Distance: 310 Km (Via Kaladungi Way)
Delhi to Pangot Distance : 345 Km (Via Haldwani Way)
Time Duration to Reach Pangot From Delhi – 7-8 hours (with 1-2 breaks), rest depend on driving.
So I can say that it is a good place for weekend with friend & family.
How to Reach Pangot From Delhi:
1) Choose Public Transport
2) Choose Car
1) Choose Public Transport:
Train from Delhi to —> Kathgodam (50-52 Km)—> Bus from Kathgodam to Pangot or else hire a Taxi
Train from Delhi to —> Haldwani (65-68 Km)—> Bus from Haldwani to Nainital —> Bus from Nainital to Pangot (there is no direct bus from Haldwani to Pangot) or else hire a Taxi.
2) Choose Car:
You can go by drive from Delhi to Pangot it is 310 km.
Will take around 7-8 hours (with 1-2 breaks), rest depend on driving.
Places to visit in Pangot :
Naini Peak
Khurpa Taal View Point
Bird sanctuary
Kilbury Road
WoodLand Waterfall
Himalyan View Point
Naini Lake View point
Naini Peak:
This is also called as China Peak. This is the highest peak of Nainital and from here you can see the whole Nainital View. Its height is 2615 meter from the sea level.
Khurpa Taal:
When you will come down from Pangot to Delhi via Kaladungi way, you can see this Khurpa Taal View Point.
This is around 12-15 km from Nainital. Khurpa Taal is also known as pristine lake and it is situated at an elevation of 5500 feet. This is always laced with big & tall trees which increases its beauty and make it a amazing point of view with the laps of nature.
This is also a amazing photography spot. At the time of sun rise this lake shine like a diamond when the sun's light falls on it. Truly peacefull place where nature lies.
Bird sanctuary:
Pangot is also famous for birds. You will see a lot of birds in your way while heading towards the Pangot on the Kilbury Road. You can see the birds like – himalayan Griffon, Blue Winged, Spotted Woodpecker, Rufous Bellied, Koyal etc.. more than 300+ types of birds are here.
Kilbury Road:
This road is famous for it's cold and it is full of dense forest. Even this place is cold more than Nainital, so keep one jacket always with you whenever coming to Pangot.
Himalyan View Point:
During your journey towards Pangot, there is a point called Himalayan View Point where you can see the beauty of Himalaya Hills with the help of telescope.
Woodland Waterfall:
While going towards the end of Kilbury Road, in the middle of your way, you can see one waterfall named as Woodland Waterfall. The view is mesmerizing with the continuously flowing water from the hills.
I became speechless after reaching there and I went with the flow of water and sound coming from it. It is kind of a picnic spot as well so you can enjoy with your family, friends and loved ones.
Backpack:
Roughly in Summers (March–July) temperatures can range from 25 °C in Morning/Noon to 12 °C at Night.
In Winters (December–January) temperatures range from 18 °C in Morning/Noon to 8 °C at Night.
As per the temperature suggests, it is recommended to keep a light jacket in summers and warm clothes in winters.
1) Keep raincoat because at the time of summer you never know that when it will start raining.
2) Keep a tent with you.
3) A sleeping bag
4) Extra clothes.
5) Other necessary things for daily use.
Where to Stay in Pangot (Resorts and Hotels in Pangoot):
Pangot, is becoming more and more popular day by day due to it's view points and peaceful environment. People who are coming to visit Nainital, stay in Pangot because they want peaceful and healthy place to spend their time with family and friends. So Resorts and hotels are increasing day by day here.
There are many resorts and hotels to stay in Pangot. You can book it from any hotel book website like cleartrip, trivago etc.. Many 3 star and 5 star hotels are also available here at an affordable price which will provide you speechless hospitality.
I booked this resort named – Sundown Report and I got a big wooden cottage to stay in, which was clean with good smell of leafs and clouds.
Rest in my next article I will show 7 best resorts to stay in while going to Pangoot.
Places to Eat or famous Food in Pangot:
In Uttarakhand mostly people prefer non veg but also all type of vegetarian food is available here.
North Indian
South Indian
East Indian
There are very less famous places to eat in Pangoot mostly you will get Maggi and tea on the hills because that is the easy to make food as well. So I would prefer you to come to Nanital.
In Nanital you will find all type of  restaurants even though in your budget. Also you can find Dominos kind of other restaurants.
I prefer having Veg Biryani with tea and Maggi as well.
Related Posts:
5 Reasons to Carry a Backpack Everywhere You Go
5 Top Spectacular Destinations During Monsoon In India
Easiest Ways to Make Your House Look Like a Parramatta Hotel
Last Updated: April 7, 2020