Places To Visit Near Shimla, Himachal Pradesh Under 100 Km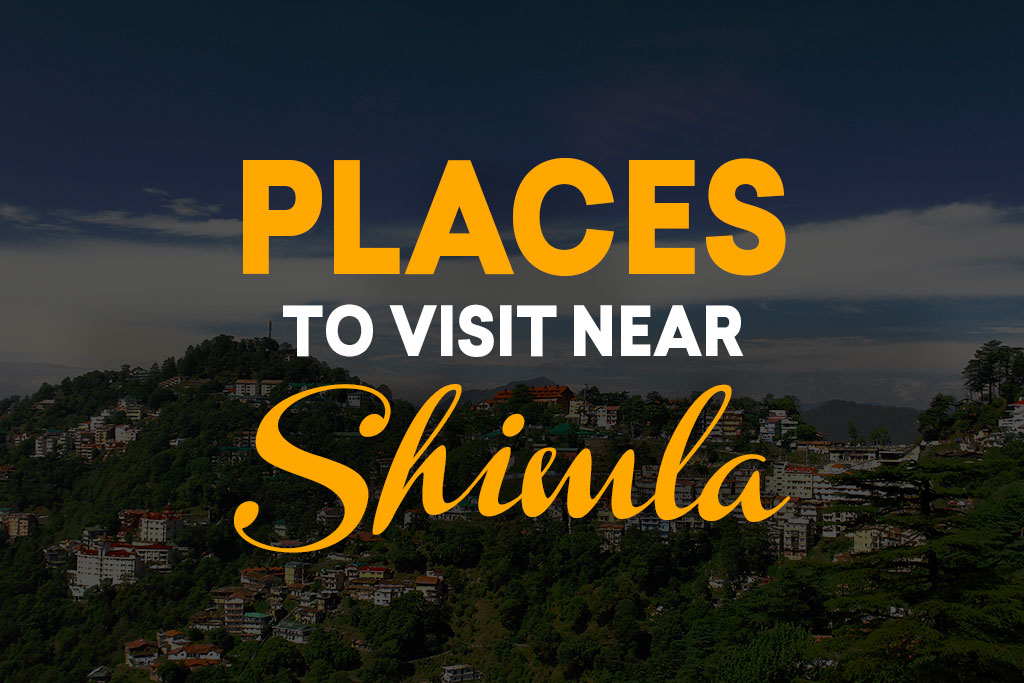 Category : Travel Places
By: Shubhi Gupta
Travelling is like a drug, people love to explore new places where very few people go so that they can tell about that particular place to their loved ones.
In India, one of the most famous states in Himachal Pradesh, we also call it the Land Of God. This state overs around 90% of hill stations of India, like Shimla, Manali, Kullu, Kasol, Chail, Kufri, Rohtang Pass, Khajjar Lake, Kasauli, Palampur, Dharamshala, Chamba, Dalhousie, Kaza any many more.
But I started my trip from the Capital of Himachal Pradesh, Shimla. Due to being the capital of the Land of God (Himachal Pradesh), it is one of the most famous cities in India also it is costly to live as per the accommodation point of view.
Shimla (Capital Of Himachal)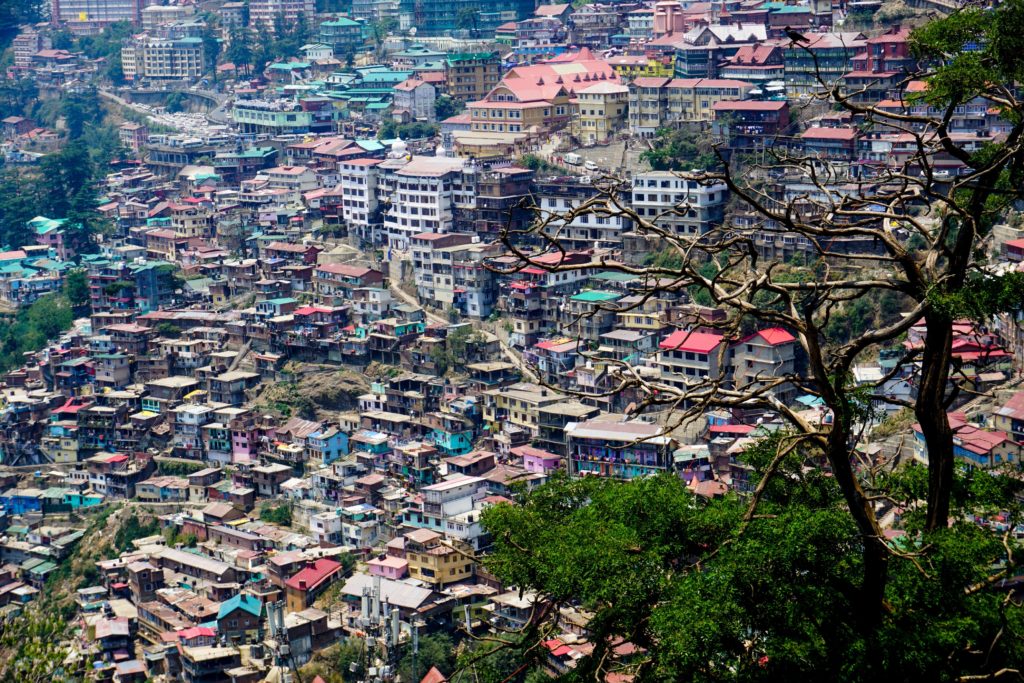 Shimla is the largest city in Himachal state, but it has not too much interesting to visit inside the city. In the past time (Old-time), Shimla used to be filled with snow, and you were able to see snowfall here but as time passes away and humidity goes up the snowfall is very rare to see here.
1) You can visit Shimla Mall Road, made by British Gov. when they ruled India. There is a famous Chruch over here which has been seen in many of the Bollywood movies. If you have been gone to Shimla and you will see this church in any movie so you can easily identify the city name.
You can see the Mall Road photo given below:- 
2) 2nd place inside Shimla is Railway Station. There is a small track train run over here called Toy Train. This is 2nd most amazing thing which you can see in Shimla. The tracks of this train are very small compared to the normal trains and it goes from Shimla to Kalka.
3) The 3rd place which I think is interesting is Himachal State Museum. It is near to Mall Road and you can see many collectibles like- Old Coin, Old Paintings and many historical things over here.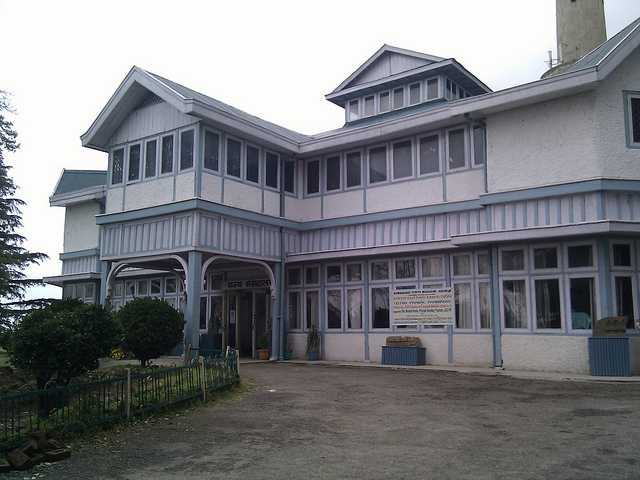 Apart from these 3 places, you can visit other places like:-
4) You can do Horse Riding here.
5) You can visit Shimla Wood Market.
6) You can do the Shopping for Woollen Clothes from here.
7) You can visit Shimla Reserve Forest Sanctuary.
8) You can visit Naldehra and etc.
As I have visited Shimla 2-3 times so I left all the above places because I have already seen these on my first visit.
This time I decided to visit nearby places to Shimla, then 2 most likely places comes to my mind as follows:-
Kufri
Narkanda
1) Kufri:
If you are a snow lover and looking for cold places and wen to Shimla then Kufri is the most famous and perfect place to full fill all your requirements. It is a small hill station in the Shimla district.
A peaceful area, filled with snow, also you can do some adventure activities.
you can visit the following places in Kufri:
a) Kufri Fun word:- Here you can do ice scatting.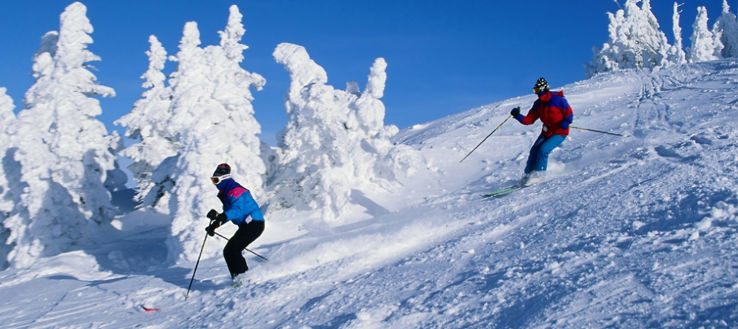 b) Horse ridding nin Kufri:-
c) Apple Garden In Kufri:- 
Himachal is famous for apples, almost all over India Apple comes either from Himachal or from Kashmir, in Kufri, there is an Apple Garden, filled with tasty apples and maintained. It is around 2 km above from Kufri starting point. You can by horse ridding there and can see this amazing Apple Garden.
d) Other Adventure Activities in Kufri: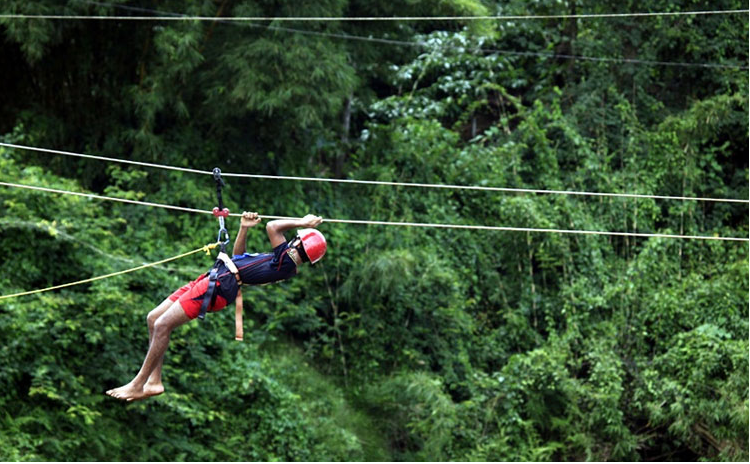 2) Now here comes Narkanda:
Narkanda is around 70 Km far from Shimla by car. The road is good to drive and also many food stalls are there in the way.
After covering around 69 km from Shimla there is a too small path is going up to the Narkanda. The path is too small and only a single car can go in one time even two cars can not cross each other in this way so if you are going with you own car, please drive safely here.
After driving around 1 Km there is a point where you will have to stop your car and will go by walking because it is totally snow area and snow is spread around 2-3km above from this point and you have to cover this area by walk.
See My Trip's Pics of snow given below:-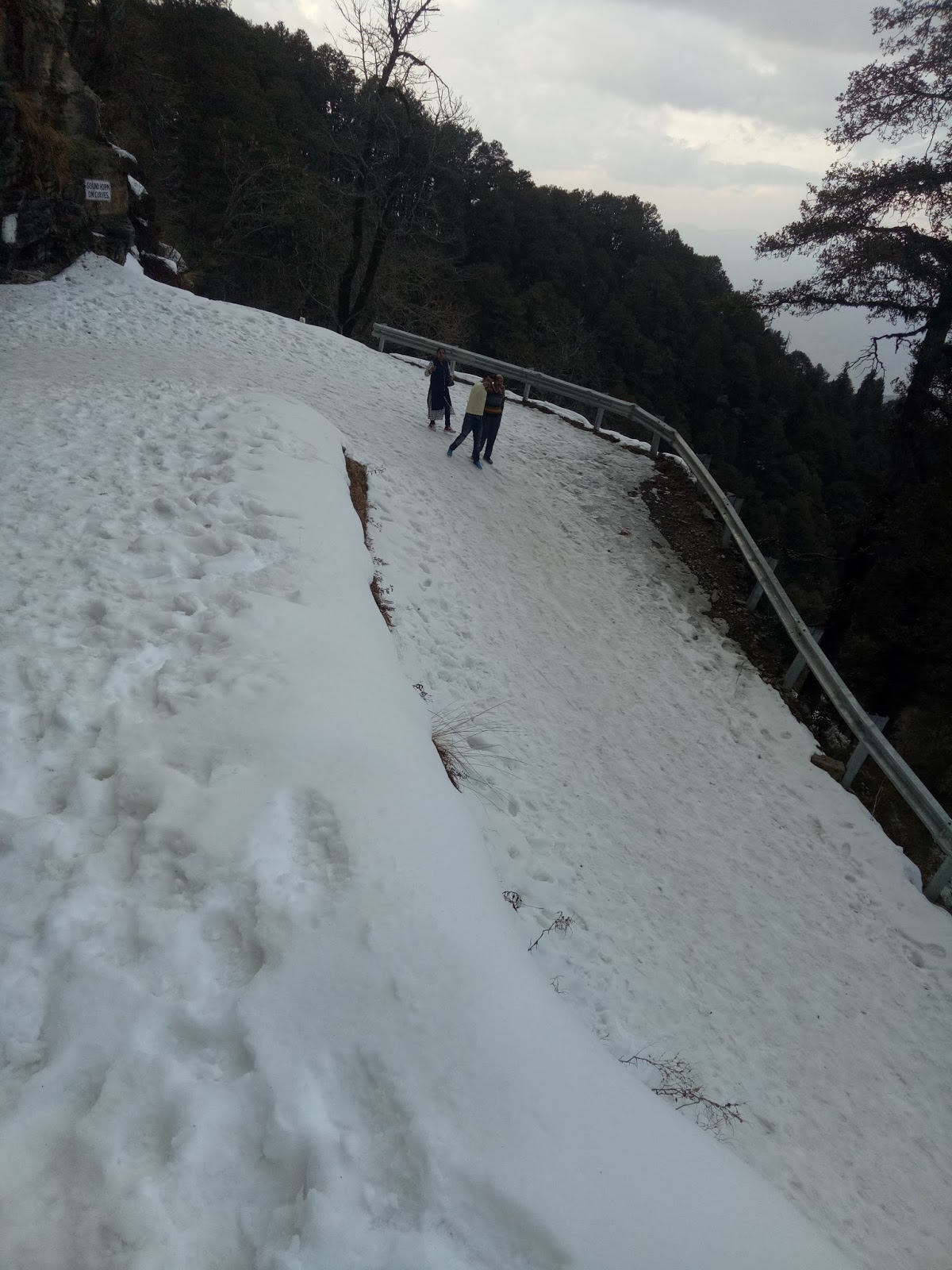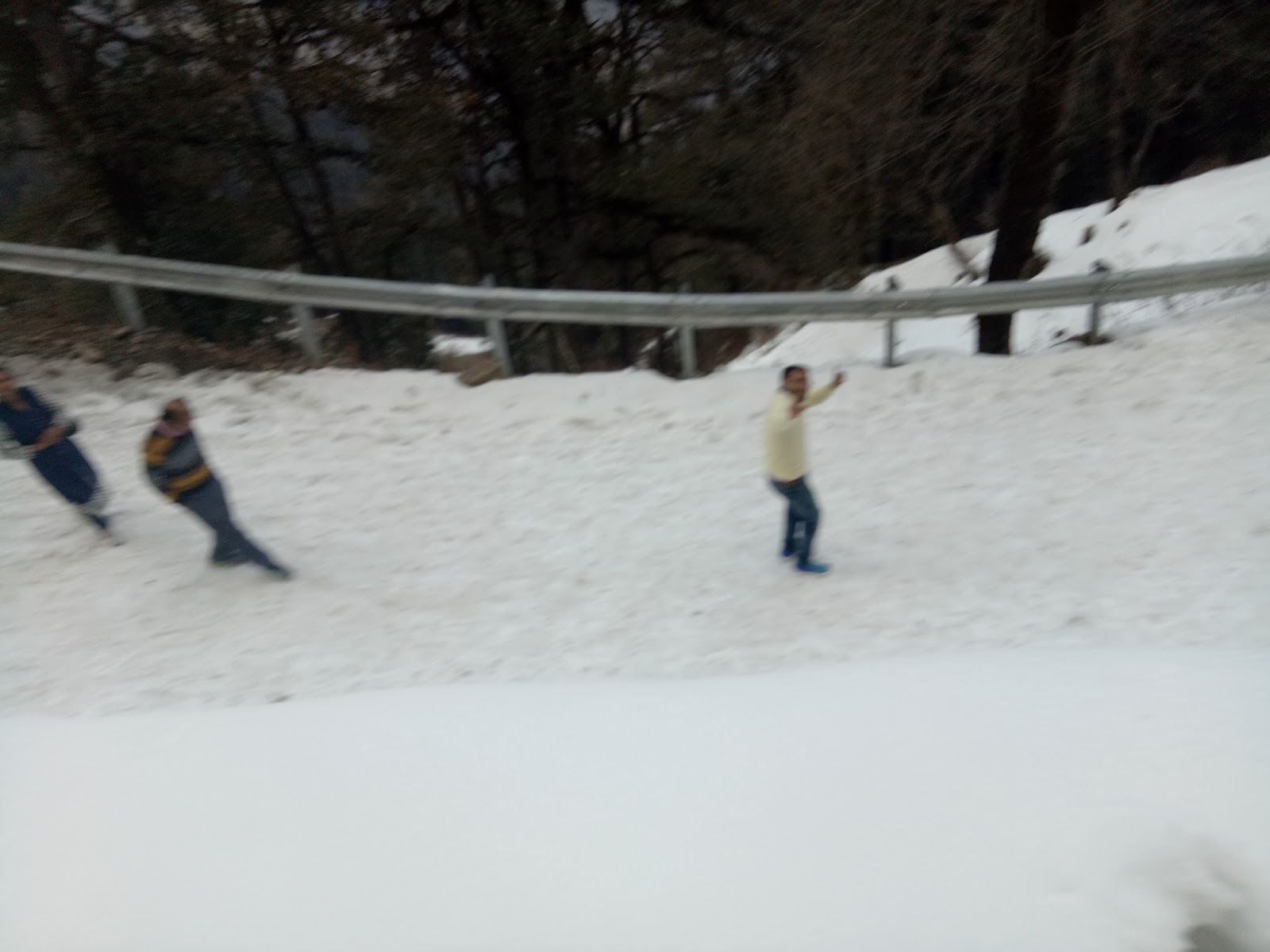 It is amazing to walk here, but when you are going up and up, you will see that Oxygen Level goes down so you may feel some issue while breathing because it is on the top of Shimla Hills.
After walking around 2-3Km you will see the OLD Goddess Temple here which is almost of the year covered with snow, called Narkanda Devi Temple.
Here it is:-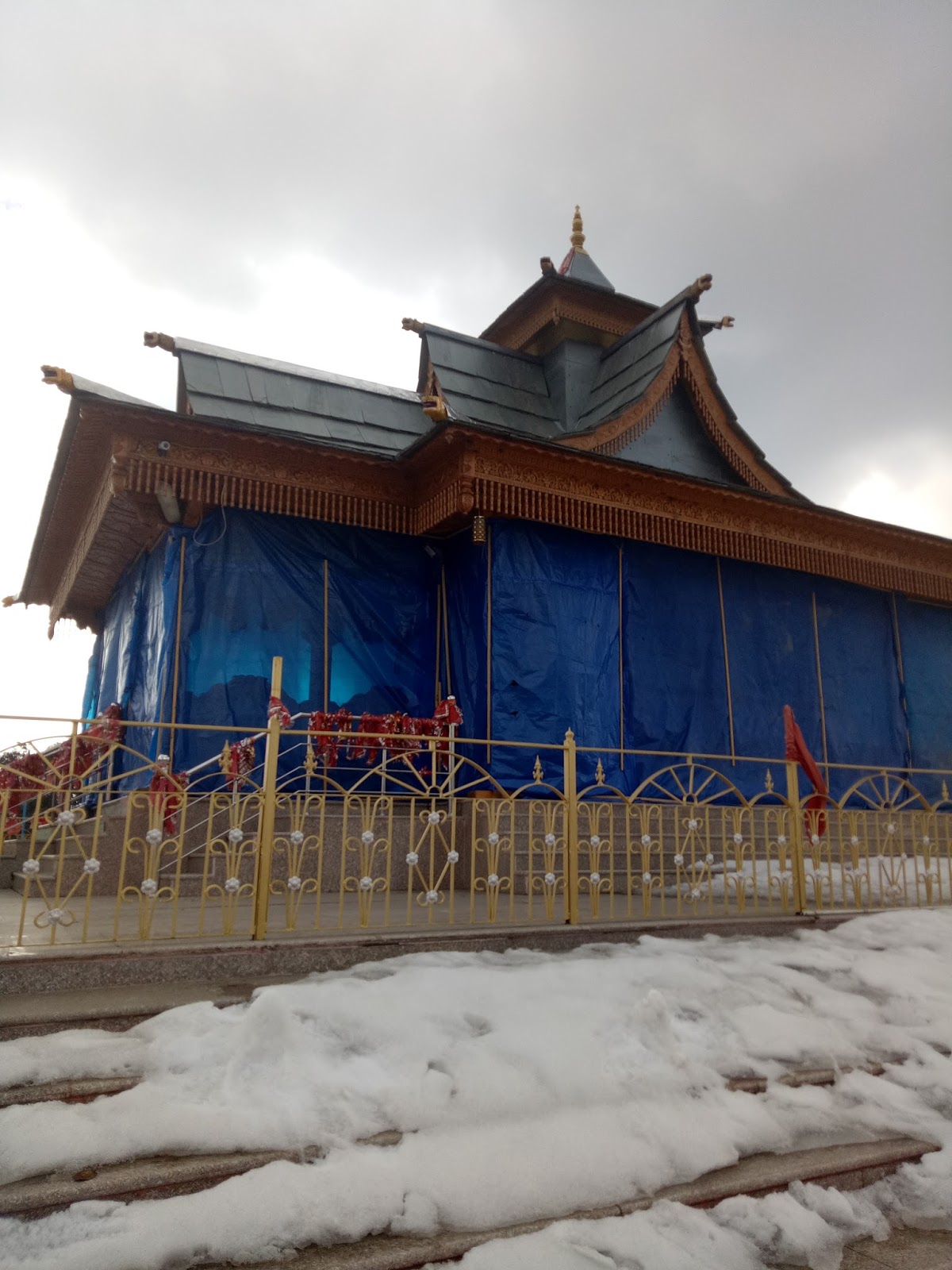 This temple is the last point of Narkanda.
If you see below from here, you will find your self around thousands above from see level.
This was amazing adventure for me & my family. We enjoyed a lot here and I wish this article will be full fill all your quires if you are planning to go Narkanda.
Even after if you have some questions in your mind so please comment on the article or you can also email me: shubhigupta.blogger@gmail.com.
EnjOy GUYS! Best Of Luck..!
Related Posts :
Chennai: The gateway to the south
Rishikesh: Your one stop for top notch adventures in India
Trains Connect the Far Areas of Country
Last Updated: July 9, 2021