Let go your fears, go on an adventure vacation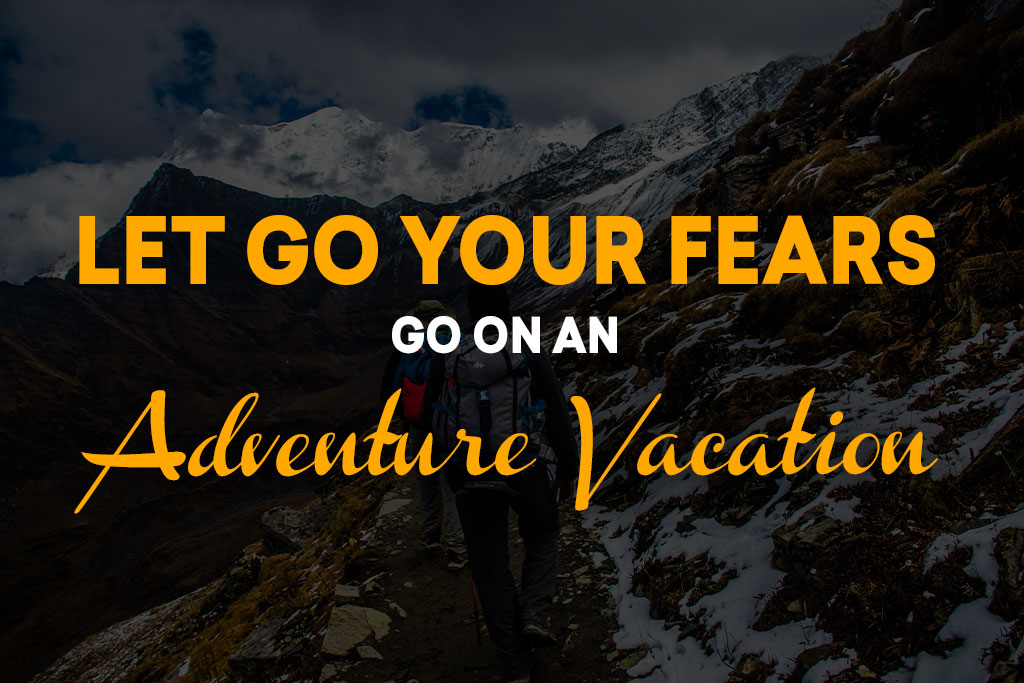 Category : travel Travel Places Travel Tips
By: Shubhi Gupta
Adventure tourism is now long time in vogue being promoted by the new adventure iconoclasts of risk… who vouchsafe for attitude.  Customized adventure tourism offers thrill as well as security.
Adventure tourism is a type of travel that evokes risk and thrill.  Both in the same vein which is why people are willing to risk their lives, test their limits of endurance and unlimited taste for adventure.Take it if you wish to expect the unexpected.    This indulgence helps many to challenge fear and thus experiment with thrill and excitement.  Seemingly for all these reasons,and to get away from the rut to satiate their guts, the gutsy explore various adventure vacation packagesthat open new vistas of their sporty indulgence.
These adventure vacation packages cover every nuance of the travel sport; to help you experience and exercise your right to a joyous, fulfilling and keenly felt need for a vacation from a dull and repetitive, mental and physical work routine.  Even if you are a home body no one's stopping you from taking this challenge to add gaiety to your mundane daily life.
You may like to choose from the following adventure sports packages: mountaineering, trekking, bungee jumping, mountain biking, canoeing, scuba diving, rafting, kayaking, zip-lining, paragliding, hiking, exploring, sand boarding, skiing, ice-skating, wild life safari, caving and rock climbing.
Among other options, you can explore Goa holiday packages which are gradually growing in popularity for their adventure tourism sites and sports.  Goa in many ways has always been the hot spot for holiday makers for its lavish spread of beautiful beaches, Indo Anglican community, cloister of monumental architecturally rich churches, ports and fishing community; their body massage and spa parlors popular with foreign tourists.  Not to mention what everyone knows but is silent about: fascination with drug.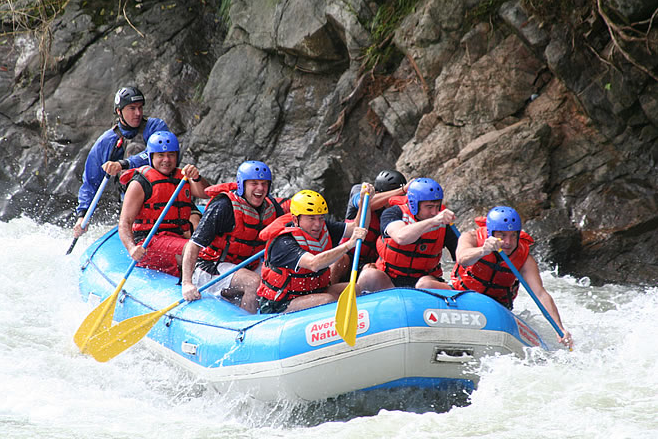 Goa's glamorous countenance is dressed by famous celebrities known for their wealth and work.  Goa's grace and beauty now has an unexpected new profile: that of adventure sports travel or water sports.  Goa holiday packages now not only help you gaze at the opulent beaches, sand and water but indulge you with becoming their part and exploring these natural elements from within!  That could be, by way of all or any of these: jet skiing, water skiing, parasailing.  You can lung into the heart of the sea and discover a frantic world of aqua ecology and creatures growing and thriving equitably under the peaceful, pale translucent water surface and other times as ferocious, turbulent tides.  You will encounter this and more as you venture deeper and deeper into the sea to see it unfolding its treasures to you in under-water scuba diving.
India is home to several hubs of adventure tourist spots.  Being a land of a varying range of topography, here we have natural landscapes of rocks, beaches, deserts, seas, mountains, forests, plains; each of these stand corrected to each and every game of adventure holiday.  To name a few and favorite of these alarming destinations: Andaman Islands, Goa, Lakshadweep, Arunachal Pradesh, Auli, Rishikesh, Gulmarg, Har Ki Doon valley, Meghalaya, Manali, Sikkim, Dandeli in Karnataka, Tthatekad Bird sanctuary in Kerala, Ladakh,  Bandhavgarh National Park in Madhya Pradesh, Ranthambore National Park, Rajasthan, and many adventure tourism sites in Himachal Pradesh.
However, there are several smaller adventure trails that lead you to destinations deeper into nature, yet left unexplored, where commercial adventure sports have not ventured into and are yet to leave imprint.