Why is traveling so important?
Category : Travel The World
By: Shubhi Gupta
Certain things in everyone's life give them ultimate happiness. For some that might be food, photography, love, and for some it is travel.
Ever wondered why Traveling is life and everything some people crave for?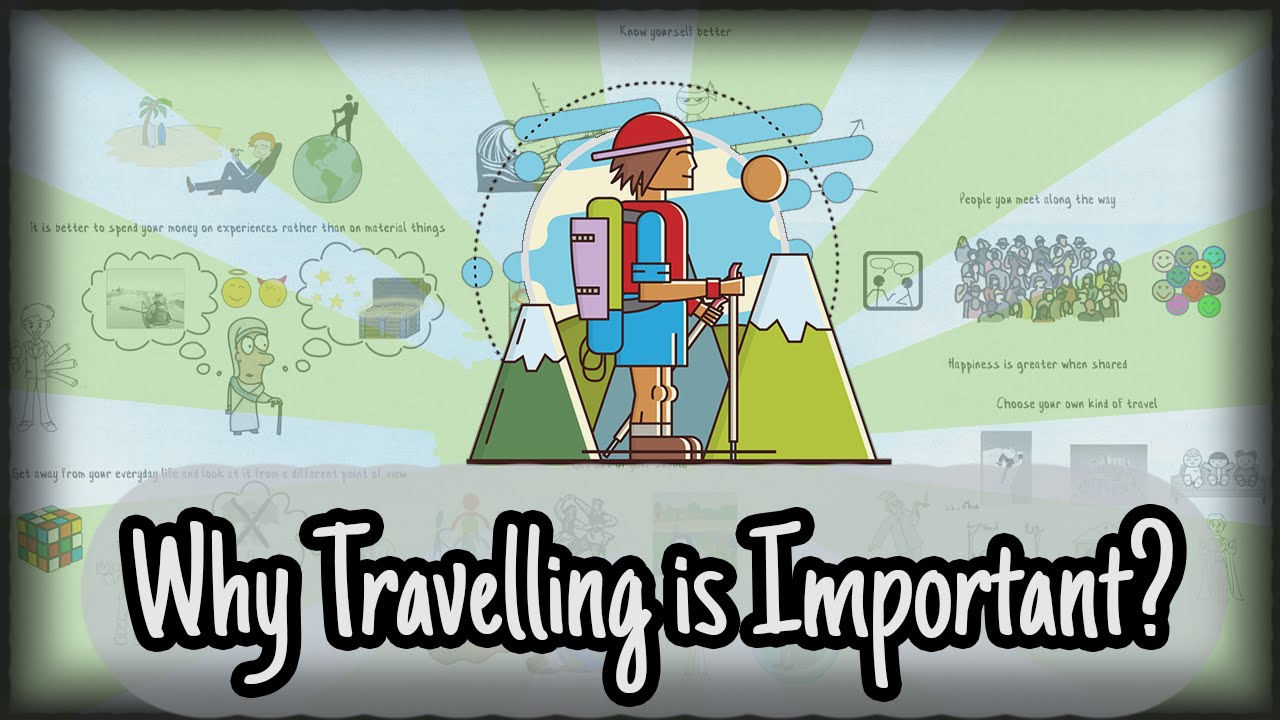 Let's you explore: It is because traveling lets you explore more and more. It provides you with the best of so many things and expands your knowledge at so many levels.
 You get to know new cultures: Other than that it lets you experience new cultures and people. What they eat, what they wear, what do they work. It is so good to know how people in different cultures are. This is impossible if you don't travel.
Best time with close ones: Another main reason for traveling is you get to go to the best places with your friends and family and enjoy your time there. In fact, it is one of the main reasons why traveling is so good.
 Good food, different cuisines: Who wouldn't like to play with food? Travelling gives you a break from the regular meals and lets your taste buds indulge themselves in different cuisines and dishes. As a matter of fact, some travelers only travel in search of good food and discover new cuisines, which again is a part of exploring different cultures.
Let's you be yourself: Getting to travel means being away from work, college and stress. Traveling lets your mind free and helps you think exactly what you want in life. No one is there to tell you that you have to complete a report, or you have an assignment pending, and you can be free and be yourself.
You make a lot of memories: You think back on your experiences and relive them. Ever regretted a trip to Bali?
You have stories to tell:  Every place you go has a story to tell, every place you visit you create stories there.  Tell me what you did on your trip with your friends. Tell them how you almost drowned on the beach. Tell them a funny encounter that happened. Your friends will never be bored, and you will never run out of stories to tell them. Travelling makes you a remarkable storyteller.
Gets you out of your comfort zone: Ever done paragliding, gone underwater swimming? No? It is fine. The next time you plan a trip make sure you take an adventure and get over your fears. It's a great way of overcoming what you are scared of and coming out of your comfort zone.
Travel is everything for some people. They can be on the run for days and months and yet crave to see and explore more and more. If such is the case, then it must be portrayed on social media platforms. Thus, if your passion is traveling, then nothing can beat the feeling of blogging or vlogging about it on various online forums, like Pressbook.
So, the next time office gets hectic, and your head is messed up, you are not thinking straight, choose a destination, book a ticket, pack your bags, plan an adventure, and off you go; and, do not forget to showcase your traveling fun on the Pressbook.
Related Posts :
Rishikesh: Your one stop for top notch adventures in India
Trains Connect the Far Areas of Country
Places To Visit Near Shimla, Himachal Pradesh Under 100 Km
Last Updated: July 9, 2021