ON A FABULOUS TRIP FROM JODHPUR TO JAISALMER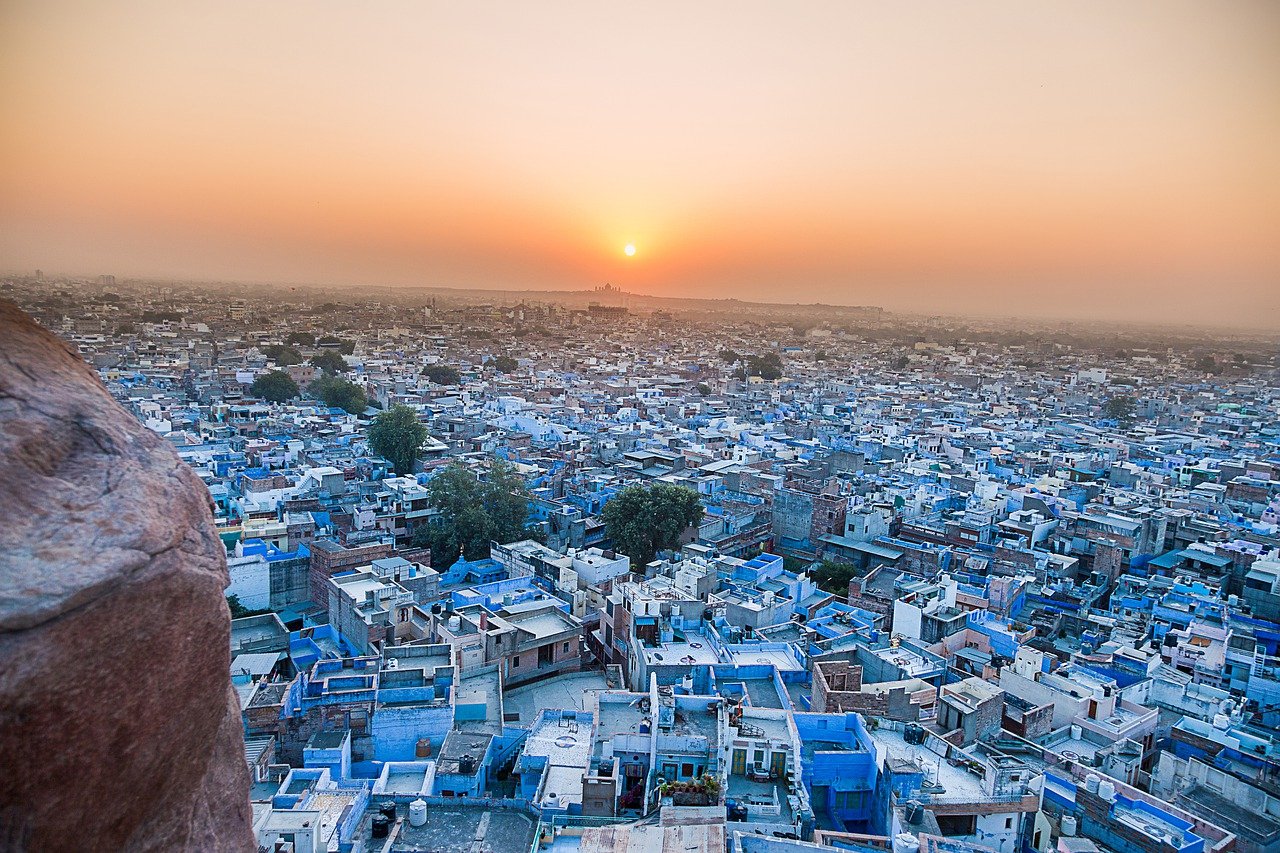 Category : Travel Places Travel Stories Travel Tips
By: Travel Places India
From old havelis to big forts and common households, Jaisalmer, about 300 km from Jodhpur, paints a fairytale like picture of a great place. Explore these places on a trip to Rajasthan from Jodhpur to Jaisalmer and enjoy the best of these desert cities.
Deserts have enticed travelers throughout time and their mirages have found a place in many stories. The ardent sun burning hot upon the vast stretch of sand, small houses standing together in a bunch, historic palaces with their golden tints, camels lining up as the conventional means of transport – all this is a portrait that seems too familiar. Since long, such a scenery or imagination has been part of a number of paintings, portrayals, book covers and tales. When you talk about Jaisalmer, all such aspects come to life and a distant, yet vibrant city starts teeming as a popular tourist destination on the map of India.
The ideal place to start your journey to Jaisalmer is Jodhpur. A road trip between these two cities offers an insightful and interesting travel experience. Traveling from Jodhpur to Jaisalmer by car is a journey through a hilly steppe. Sighting camels, deer, peacocks, etc. is quite common when you are crossing the semi-desert region. But that is just for less than half the journey. Beyond it, there are just miles of sand and nothing else to see. Sometimes it feels like you are driving into an infinite blankness covered by grains of sand, with the sky changing its shades occasionally during the entire journey. As soon as the outer limits of Jaisalmer start approaching, you can reconnect to the world once more and can easily spot the silhouette of the hills from miles away. It is an experience that you must not miss.
Soon enough you would be calling out to the city of Jaisalmer and its high walls which remind of the medieval times in which this city witnessed some magnificent rulers of the state of Rajasthan. For years, this city has stood at this place and so have the palaces and other historic monuments. As you get close to the city, something tickles the explorer in you and looking right at an old city marvelously set against the vast and blue sky is met with both wonder and amusement.
Jaisalmer is not just an old city. A new city wraps the charms of the old in quite a preserving manner. The old city too accommodates its new counterpart as if they both are in harmony with each other. For most of the part in the city of Jaisalmer, you would feel as if nothing has changed over the centuries and this place built in the year 1156 still has its 18th century impression intact. The population of a mere 20,000 is just slightly above what it used to be those 200 years ago. The first thing to notice here are the people who sport their attires in colorful ways, the turbans come in many hues. The streets still have bullocks and camels going about the business and markets look vivid yet quiet with small town stalls of vegetables, fruits and flowers heaped up. The towers, lintels, gates, etc. give an impression as if there is still a ruling king out there watching over the city. More closely, this all looks like a fairy tale town of the past.
Jaisalmer is not just a city but an entire experience. Coming to see this city after a good time spent exploring the Jodhpur tourism is both a familiar and a contrasting experience. Explore as much you can as Rajasthan is an ideal destination for an epic desert tour.
Related Posts :
INTERESTING THINGS THAT YOU CAN LEARN FROM A DELHI TOUR
World Largest House of Royal Family Umaid Bhawan Palace Jodhpur
10 APPS WORTH DOWNLOADING BEFORE YOUR TRIP TO INDIA
Last Updated: