INTERESTING THINGS THAT YOU CAN LEARN FROM A DELHI TOUR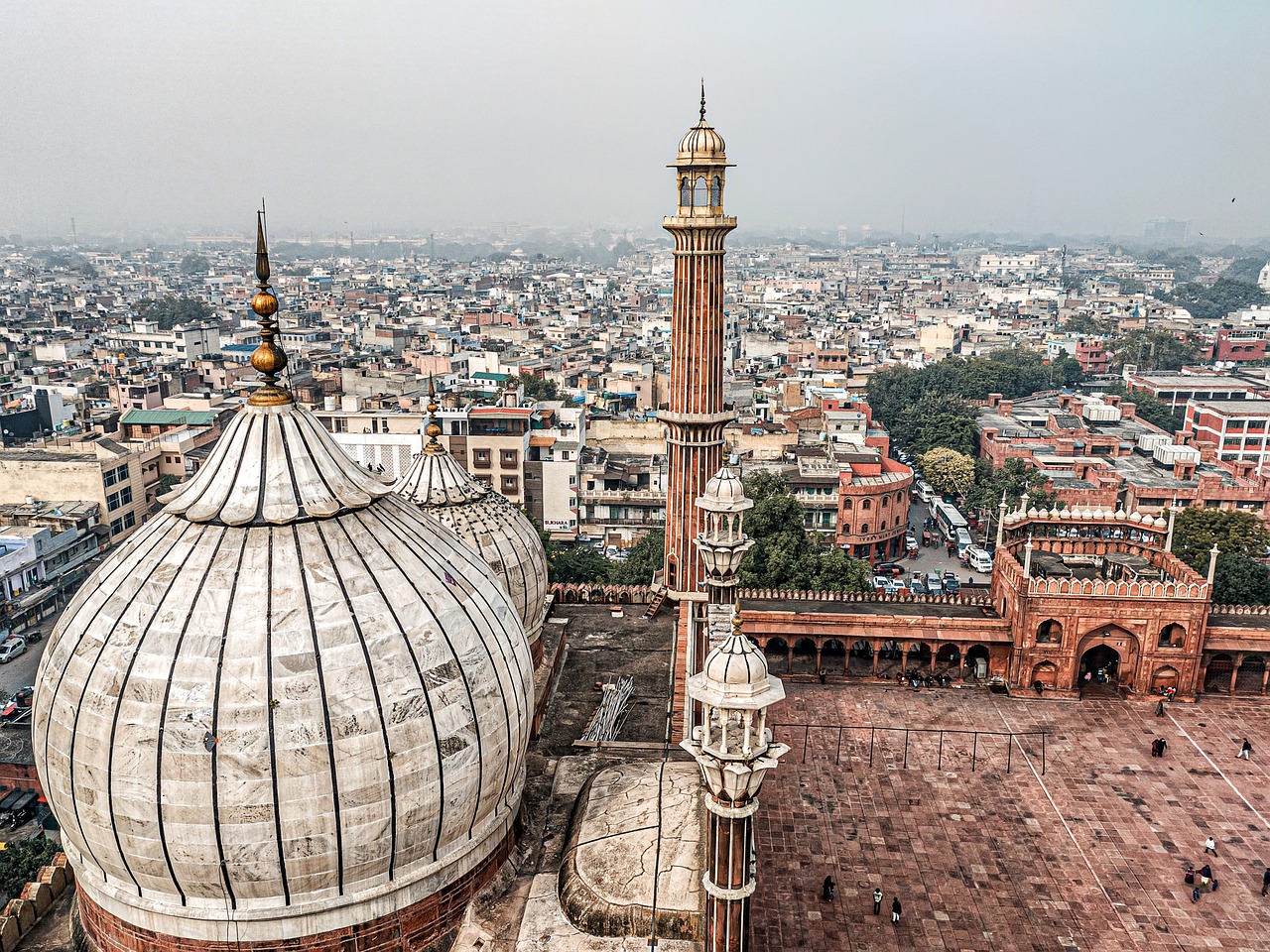 Category : Food Travel Places Travel The World
By: Travel Places India
Delhi is one of the largest cities in India that contains a large amount of history, life, culture, cuisine, art, and everything else that you could envision. It is indeed a place that you would like to visit on the vacation.
Delhi, often bustling, chaotic, full of action, where everyone seems to be busy, is indeed a lively city. It is by all means, the heart of the country; whether it being the headquarters of the Federal Government of India, or its high significance in terms of education, commerce, healthcare, etc. the place has always been a major topic of discussion. A center of power and administration for quite a long time, the city has seen various changes and has been destroyed and rebuilt on multiple occasions. Like each other chief Indian city, Delhi too constitutes two opposing universes: the old world that continually endeavors to form some sorts of settlement with the new world. Old Delhi, once the capital of Mughal India, is a maze of tight paths lined with old and crumbling havelis, buildings, and mosques. Interestingly, the remaining part of the city that was developed by the British includes open, tree-lined streets and major government structures.
The significance of the city not only lies in its past as being the seat of different empires and kingdoms or being a large pool of historic monuments, but it is also revered highly in terms of the rich and diversified culture. It will not take much time to notice that the city is sprinkled with stunning jewels of tourism; bewitching old monuments dot every other corner, excellent museums and galleries making huge contributions to the city's cultural scene, and exquisite restaurants and action-filled markets simply complete the wholesome vacation experience. If you are planning to visit the city shortly, it is ideal to grab one of the New Delhi tour packages as in often a case they are of certain help.
It is only obvious that when one is in Delhi there is a plethora of things to do, place to visit, and allures to relish. Still, here is a list of a couple of things to do, that you are expected to give a try, while you are here.
Visit the imposing sandstone structure of the Red Fort, and explore and learn the last days of the Mughal and the British domain in India. It is almost impossible that you will fail to notice the monument while you are in Delhi.
Try savoring lip-smacking chaat of Delhi – 
The tangy street food of Delhi is one of the top reasons that for one to visit Delhi. Those who have tried the street food of the city, will certainly agree to it. Chaat papdi (flavorsome fried wafers stacked with chickpeas, potatoes, yogurt, and chilli sauce) or golgappas (fried empty dough that is loaded with chickpeas and zesty potatoes) in Old Delhi are the must try. If you haven't stopped by a roadside stall and haven't tried them yet, your tour is simply incomplete.
Take some time out and visit Humayun's Tomb. It is simply a display of architectural feat and seamlessly combines the Persian style of architecture with the indigenous craftsmanship. Surrounding the structure is the symmetrical Mughal gardens, which is yet another point interest in the city. A leisurely walk here at nightfall is simply worth.
One more important thing that is a must do before summing up the tour is visiting the previous home of Indira Gandhi. It is here where she was shot dead by one of her own bodyguards in 1984. The whole place is a memorial dedicated to her life and the work that she did for the country's progress.
Related Posts :
ON A FABULOUS TRIP FROM JODHPUR TO JAISALMER
Get The Ideal Luggage Bag For Your Travel
10 APPS WORTH DOWNLOADING BEFORE YOUR TRIP TO INDIA
Last Updated: