Exploring the Unexplored (Part 2)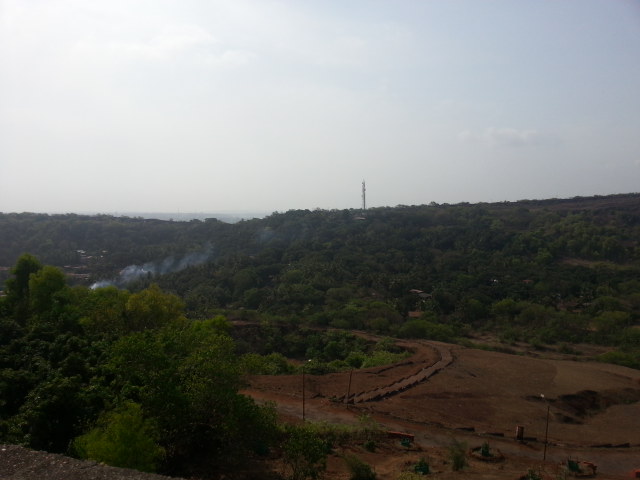 Category : travel Travel Places
By: Travel Places India
Continuing from the previous article where I explored some unbelievably beautiful temples. In this article I would cover the part of Ratnagiri other than the temples. But I highly recommend reading the previous article before you start reading this one. If you wish to read the previous article, click here.
Ratnadurg Fort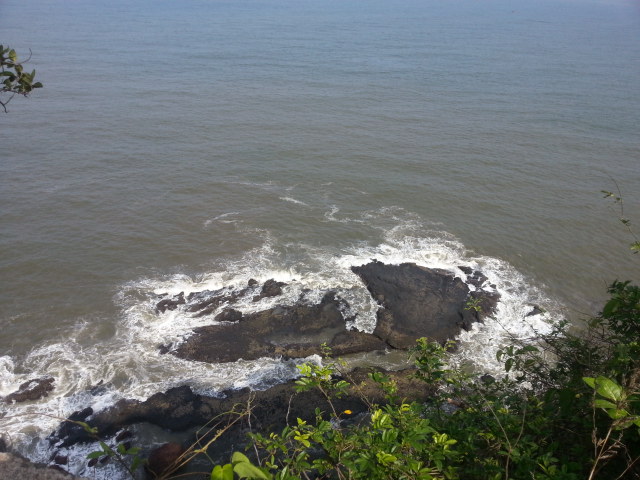 According to me this is the most attractive place in my whole trip. Using a transport, I made it to top to the fort and then the scene was the way I described it in my first line. Attractive. I could see a cliff from and beautiful waters. A perfect brown coloured cliff as one imagines when the word cliff is said. The water slowly flowing and the soothing sound of water will not allow you to move out from there. A proper fort was visible from top. As I came down the fort after watching some mind blowing scenery, I enjoyed having some local items over there as a lot of food sellers cook some delicious food and served it to me.
Bhatye Beach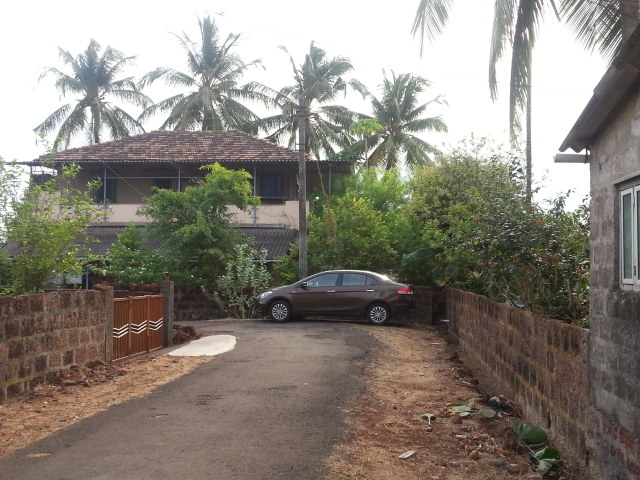 What I call a perfect evening is sitting on the beach and enjoying the sunset. This is what I did and it completely lived up to my expectation as we all had a very good time by the shore. Sitting on sand and enjoying the view of beautiful water coming towards me. Getting closer to the water and enjoying in the water. Though the salty water gets in your mouth and you feel like vomiting, this is in itself a very good and unique experience. As time passed by the sun started to set and each and everybody on the beach stopped doing their activities and admired nature's beauty. Also I enjoyed taking a horse ride by the shore. And experiencing a sun set while riding on horse by the shore. Completely silent atmosphere and the sun setting, the blue coloured sky starts getting dark and I riding the horse, watching the scenery from each side of the beach as the horse comes to the end to the beach. I visited this beach specifically to enjoy all this and really it was a fun evening.
Accommodation
Throughout the trip I was staying at a wonderful place which is owned by a very close relative of mine. And I must say, this was the very first time when I visited a particular place and lived as a local. I did all the activities which are to be done in a day. I experienced how priceless that moment is when one picks a mango from the tree just in front of one's house and then the mango tastes sweet. Each and every bite of mango brings a sense of happiness. There is a well directly in front of our house which also makes it a perfect destination. Also in there is a beautiful swing in the garden on which I spend most of time as I love sitting on swings. As soon as I use to woke up, I use to brush my teeth and just jump on to the swing as fast as I can. Having a cup of tea in the morning with my complete family around there with a lot of chit chat is one of the best memory which I take from my trip to Ratnagiri. This was my accommodation for the first half of my trip.
The second half of trip was an adventurous stay. I stayed again at my one of very close relatives. I stayed in a house which is huge. A very big house will multiple rooms in it. Why I call it adventurous is because the house is in middle of a forest kind of range and along a big radius there are no people living around. I had a great time there honestly. This is because my relatives there planted a lot of trees in the surrounding area like that of Cashew and Mangoes. I explored each and every corner of this garden as I loved the trees planted there. It took me around 3-4 hours to look at each and every tree. I was amazed as well as a bit frighten of reptiles. So overall in this trip I had best accommodation as compared to any other trip.
I think all these places must have made you believe that this unexplored destination if explored would live up to your expectation. It is worth visiting Ratnagiri. I am looking forward that this hidden gem should be visited by a lot of people as compared to before. There may be still a lot of places which I must have missed but next time I visit I will make complete use of time to explore as much as I can.
Also read : Exploring the Unexplored – Ratnagiri (Part 1)
Related Posts : 5 of the Most Famous Temples in Kerala You Must Visit
Last Updated: