Exploring the Unexplored – Ratnagiri (Part 1)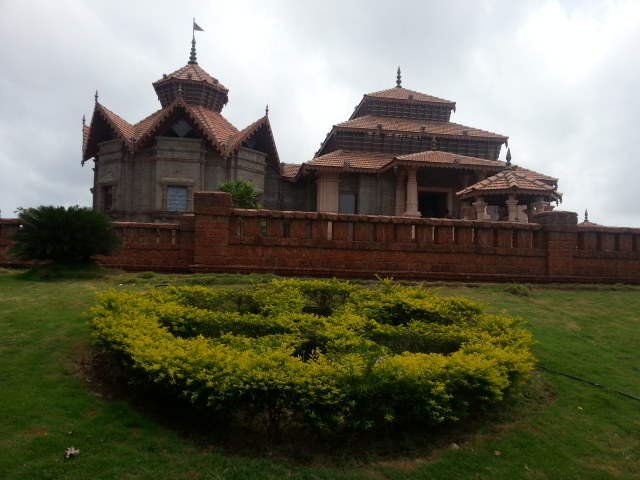 Category : travel Travel Places
By: Travel Places India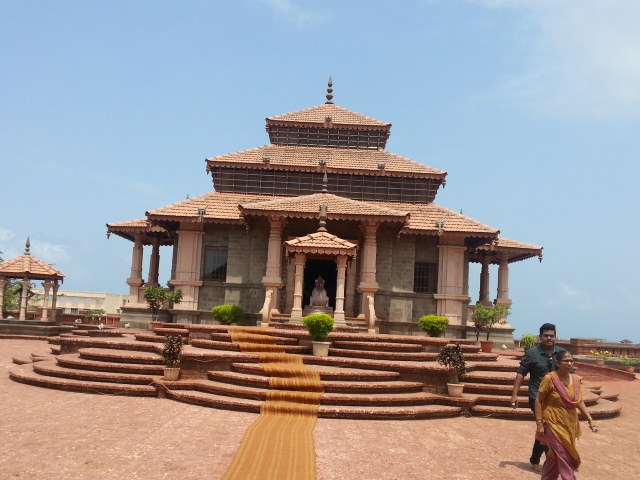 In the state of Maharashtra lies this port town known by the name of Ratnagiri. This district is a part of Konkan coast. This destination is lesser known by people as compared to Goa. I visited Ratnagiri and I am very sure that none of the adjectives would be enough to describe this place. Get ready to explore the unexplored!
Jay Vinayak Temple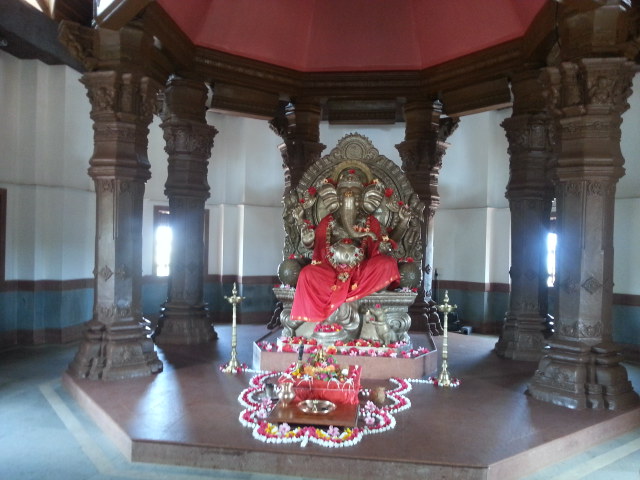 First of all, this is one of the most beautiful temples that I have ever been to. The temple is dedicated to the Hindu Deity Lord Ganesha. Each and every corner of this temple is really beautiful. As I entered I was stunned by the view of the campus around there. There are beautiful flowers all around and perfect coloured green grass. Various coloured beautiful flowers and different varieties of trees make it so picturesque. What makes it different from other temples is the way all types of trees and flowers are maintained and according to me the temple is designed very logically and I didn't find a single flaw in it. The temple is really very well maintained from inside and outside. It was really a good decision by the authorities to lay down mats that made my entry into the temple as the floor gets heated up during the afternoon. Before getting into the temple there is a beautiful structure of Lord Ganesha's vahana.
The structure is made up of copper and it carries what is believed as Lord Ganesha's most liked dish Modak. As I got into the temple, the atmosphere there was very peaceful. The idol of lord made up of silver. The area surrounding the idol is very well decorated by beautiful designs of Rangoli which is a folk art in India. Just beside the temple is a statue of Lord Hanuman which is also like a small temple. Other than this there are various well designed structures. When I travel I am generally excited to see different architectural forms, so I completely enjoyed my time there. Also I appeal everybody to not throw garbage around as the temple is really very well maintained.
Loteshwar mandir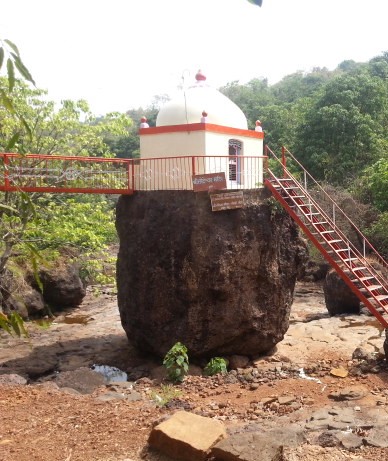 This is what I must say a miracle. Who would imagine a temple which is made up on a single rock. This hidden gem is dedicated to Lord Shankar. This temple according to me is a perfect definition of Sweet and Simple. I had to climb just some number of stairs to get up there. The temple up is very small in area. Also along with this the area has some beautiful rock formations along with small ponds in between them. The water in the ponds is not at all contaminated. The colour of water says it all.
Ganpatipule Mandir
Among all other destination, this destination is known and visited by much more people. The lord Ganesha which is in here is considered as the western Sentinel God of India. The idol in there is believed to be 400 years old. Also one very exciting and unique point about this temple according to me is that it is located right on a beach. One very attractive factor of the temple is its colour. It is beautifully painted by a couple of colours from outside. I faced a lot of crowds when I visited and I highly suggest each one to fix their schedule accordingly. I considered doing there 30 minutes before the time that I decided. Definitely going to temple and not visiting the beach is impossible. The moment I kept my first step on beach, the number of people was like infinity. I didn't spend much time on the beach but I highly recommend doing these 2 things:
Try Water Sports.
Visit there during Sunset.
From what I experienced I would definitely mention that visiting Ganpatipule in the afternoon is a very bad decision as the temperature will not allow you to get on the beach as the sand gets heated up tremendously as I was not able to walk properly. So enjoying the sunset by the beach is perfect!
These are my experiences from all different and worth visiting temples in this hidden gem. Visitors from different parts of India annually pay a visit to these temples for prayers and to wish for their wellbeing. Also the reason I am saying these all to be a hidden gem is because when I visited these destinations (Ganpatipule Excluded), I was the only one to visit. I could not see a person other than me and my family. Also the time I visited there was summer and it's a vacationing period. Considering all these I really think that such places should definitely be known to more and more people who would allow each and everybody to appreciate each one of whom having a part in its building and maintenance.
Related Posts :
5 of the Most Famous Temples in Kerala You Must Visit
Last Updated: