Explore The Ruins Of Avantipur In Kashmir With Family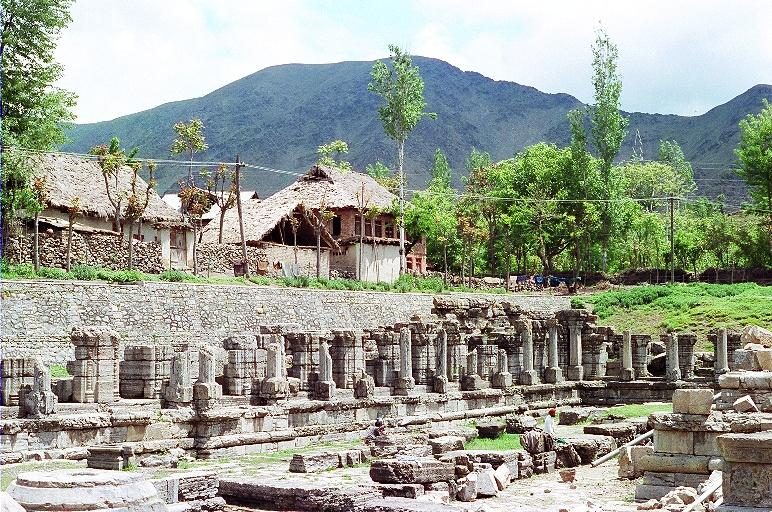 Category : Travel Places
By: Shubhi Gupta
Kashmir, India's own heaven on earth, is a spectacular experience complete with bright meadows, mountains, fields of precious saffron, snow capped peaks, lakes, rivers, hospitable people, delightful cuisine and handicrafts, floating markets and monuments stoically standing, dripping with history. One such place is Avantipur, located just 29 km south-east of Srinagar. This family vacation, explore the intriguing ruins of Avantipur as part of the cultural heritage of Kashmir as well as a memorable history lesson to peak your children's curiosity.
Avantipur and the Two Temples
The city of Avantipur was founded by the King Avantivarman who ended the Karkota rule and began the Utpala Dynasty in the 9th century. He was essentially a peace-loving king whose interests largely circled around arts, philosophy and literature. The settlement, which used to be called Viswasara, heavily prospered under his rule. His prime minister Suyya, was an engineer and architect who was instrumental in curbing the floods caused by the Jhelum and the construction of the two temples – Avantiswara and Avantiswami dedicated to Lord Shiva and Vishnu respectively. These temples were built in sandstone somewhere between 853 to 888 AD and are heavily carved with mythical creatures, activities and symbolism.
Also Watch This Video:
The smaller temple is Avantiswara, while the primary temple is that of Vaikuntha Vishnu's, i.e. Avantiswami which is quite similar to the Sun Temple at Martand in Kashmir. The central shrine lies on a double base in a clear courtyard with four smaller shrines at its corners. Some of the sculptures are still clearly visible despite natural disasters and foreign invasions causing most of the structural damage. Clearly the construction was perhaps at par with that of the pyramids of Egypt. Nonetheless these temples still form an important part of the heritage of Jammu and Kashmir.
Treasures of Excavation
Most of these were excavated in 1913 under the guidance of the Archaeological Survey of India (ASI) who continue maintaining the site. According to records, the excavations surfaced several coins belonging to the Hindu and Afghan rulers along with scriptures, terracotta figurines, earthen lingas and large storage jars as well as images of Vishnu standing with four arms. Many of these treasures were taken away to England while some of these can be seen in the SPS museum in Srinagar.
With Club Mahindra
Avantipur can be easily covered in a day's trip with your children, during your stay at R K Sarovar Portico resort in Srinagar, a Club Mahindra affiliate resort, which is one of the best resort in Srinagar for families. The Martand Sun temple, the Laxmi-Narayan temple, the Pandrethan temple with Lord Vishnu as the diety and the Mameswara Shiva temple, are some other spectacular temples to visit in Kashmir, thus striking a great balance with all the family fun activities, sightseeing and adventure trails typical with Club Mahindra stays. Club Mahindra reviews stand testimony to the well planned tours organised by the welcoming staff here, so don't hold back and take the less explored paths without a worry.
Related Posts:
5 best destinations for adventure junkies
My Story of Trip To: Vaishno Devi – Travel To India
10 Best Hill Stations Places To Travel In India
Last Updated: April 6, 2020