Top Attractions At Ski Dubai Snow Park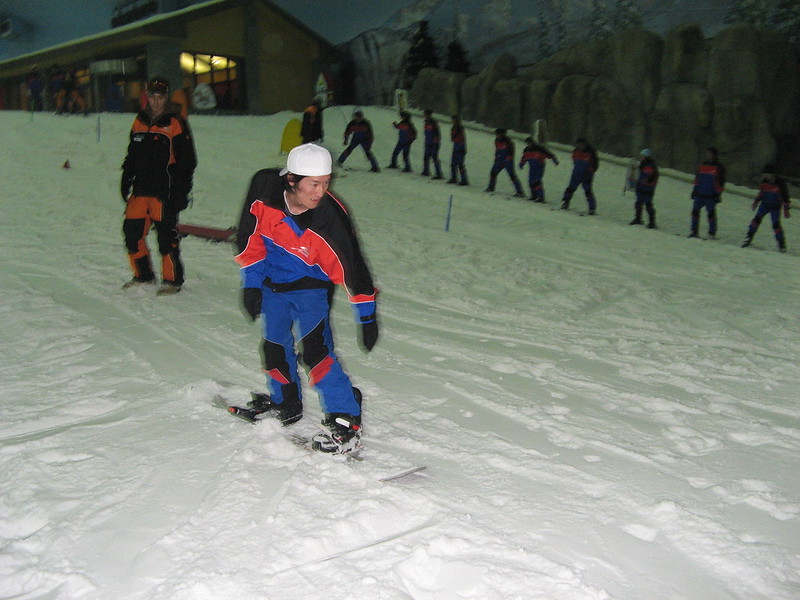 Category : travel Travel Places Travel Stories Travel The World Travel Tips
By: Travel Places India
It's not always the snow season. But does that mean you won't ski or snowboard? Dubai does the impossible! Thanks to its state-of-the-art technology and innovative engineering, it has created the snow-capped hill station in the middle of the desert. Closest to the natural skiing you can ever get in a city that experiences an average temperature of the high 20s (in Celsius), even in winter, is indoor skiing at Ski Dubai.
Indoor skiing is gaining huge popularity — it includes a hangar-sized complex, artificial slope, different runs, climate control, and machine-made snow. Ski Dubai takes it up a notch with a below-zero climate and pleasing atmosphere.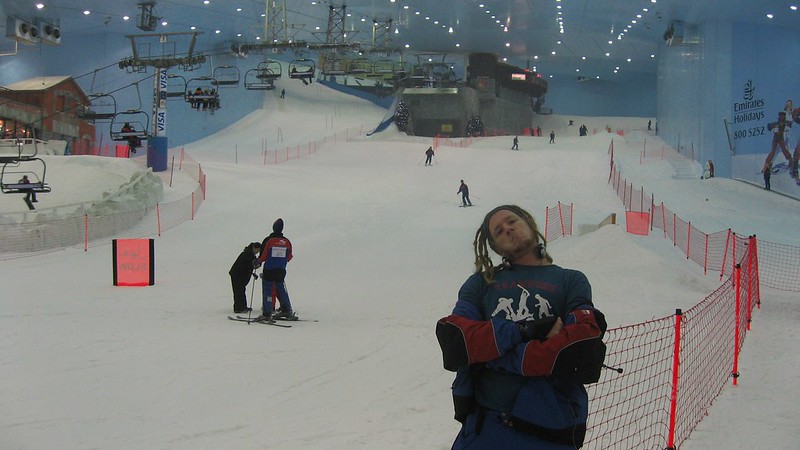 About Ski Dubai
Sprawling over an area of an incredible 22,500 sq. /m, Ski Dubai is the first indoor ski resort in the entire Middle East and one of the biggest family-friend destinations. Featuring 5 runs of varying challenges and difficulties, the resort offers experiences that are similar to a real snow playground. For its amazing facilities and features, it has been awarded several times. Some of its famous accolades include the world's best indoor ski resort for five consecutive years. It has fostered a winter sports culture in the UAE, which is unbelievable.
Top Attractions at Ski Dubai Snow Park
Here are the top adventurous attractions in Ski Dubai Snow Park, the best snow-themed destination:
Slope
Either you are a veteran skier or a beginner who wants to hone the skills, Ski Dubai is the ultimate stop. There are 5 different runs spread across an 85m snowy mountain that will test your guts as you step up every level. All levels boast differing degrees of difficulty, height and gradient to let everyone have their kind of adventure. You can rent the gear onsite and glide your way through the fresh snow. Once you reach the end of all levels, you can take a chairlift ride to reach back the rendezvous spot.
Snowboard
The next popular activity in Ski Dubai is snowboarding. Don't worry if this is your first time attempting such a mind-blowing event, as there are professionals and trainers around who come to help you understand the ins and outs of the sport. The -2 degree celsius will never make you feel that it is sweltering heat outside.
Giant Ball
In the world's largest snow park that stretches in 4,500 sq m, you can find a heap of activities to do on the real snow. The most exciting of all is when you roll down the hill in a giant human ball. Zorbing is an unusual and thrilling pastime that results in the rapid descent of a person from an inclined surface. It is not as extreme as parachute riding but will give you the right amount of adrenaline rush.
Chairlift Ride
Immerse in the gorgeous views of the one-of-a-kind winter wonderland on a chairlift ride. There is no better way to spend time with your family relaxing and overlooking the snow resort from the bird-eye angle.
Snow Bullet
Hang on to the world's first indoor zipline and soar in the air like a bird. It is an exhilarating experience to fly at a 16ft height where you can race the family and friends in a 150m long dual zip line.
Tobogganing
Immensely popular among the kids, tobogganing is active recreation. Sit in a narrow toboggan and slide on the runner that has various twists and turns.
Bobsled and Tubing Runs
There are other winter activities that will plummet you to the snow ground all the way from a staggering height. Cruise your way like an athlete when you hop on a bobsled and follow a well-defined track. The adrenaline seekers can also try the tubing runs.
Mountain Thriller
Slide your way down from the highest peak of Ski Dubai and feel the cold wind on your face. You will be skidding on a curving path of 150m at speeds of up to 45kph.
Wall Climbing
The little ones who look for something tame, can hang onto the rope and climb those small snow walls.
Snow Bumper
Sit in 2 on snow bumper cars and try to maintain the balance as your vehicle drifts in the ice.
Ski School
For kids or adults who are eager to learn skiing and snowboarding can have a gala time at the Ski School.
Penguin Show
Take a break from all the hair-raising pole activities, and meet the friendly penguins. You will enjoy an interactive, close-up encounter with these waddling creatures, Gentoo and King Penguins. Also, they perform live shows just for the audience to be enthralled and entertained. It is spellbinding as to how they march and interact with you. Don't forget to tick off the latest addition to the list — the chance to swim with penguins.
Ice Cave
Even if you are here for some non-serious fun, Ski Dubai will help you have a good time. Carve a snowman with your kids in front of the cave and take plenty of pictures. Indulge in some harmless snow fighting with friends and siblings. You can enter the Ice Cave to discover impressive sculptures lit up in different colors and beautiful illumination.
Cafes
With so much to do in one visit, there are times that you would look for refueling yourselves. There are three on-site cafes such as Avalanche and Ice Cafe that offer hot chocolates. What more can you ask from a ski resort!
Conclusion
For years, Ski Dubai has consistently offered unrivaled services to its guests. It provides a world-class ski experience in the most responsible and safe technique. There are various passes available for Ski Dubai as per your convenience and adventure. And we love the fact that is nestled in the Mall of the Emirates, where you can have seamless shopping, watch movies and explore the happening nightlife of Dubai.
Tips for Italians Planning to Move to Dubai
Last Updated: August 09, 2021