Places that Shouldn't Miss in Jaipur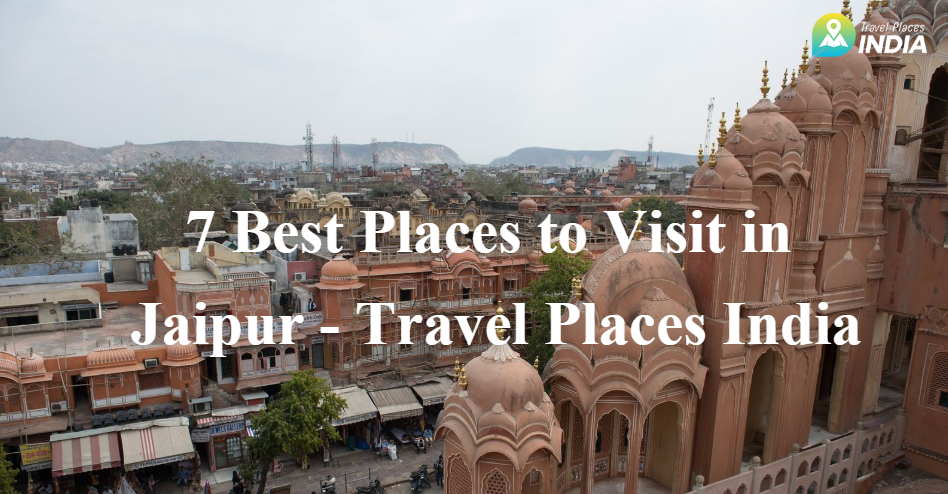 Category : travel
By: Travel Places India
A historic and the capital city of Rajasthan, Jaipur is a place where we can find the exact meaning of royalty and grandeur. It is known to everyone, the Pink City holds many attractions with majestic forts, palaces, gardens, famous monuments, a lot. You will be mesmerized with stunning and beautiful attractions in Jaipur. Here are there some places that shouldn't miss in Jaipur.
Amber Fort:
This majestic Fort is located amid Aravalli hills and is mostly known for its architectural brilliance. There is a lot to see and thrill in Amber Fort, mainly the scenic backdrop of the Moata Lake, numerous palaces, temples, monuments, and the architectural styles with intricate wall paintings, frescoes, and the use of precious stones and jewels in the paintings, etc.
Also Watch This Video:
City Palace:
City Palace is the most visited Palace in Jaipur allured with many attractions. City Palace in Jaipur is known for mainly its architectural splendor with the imposing walls, intricate designs, decorations, artworks, and engravings etc. It is also a must-visit place to memorize the Rajput's royal king's lives.
Jantar Mantar Observatory:
A scientific seeking destination in Jaipur is Jantar Mantar Observatory. Actually, this astronomical observatory was built by Maharaja Sawai Jai Singh to measure the accurate values of time and study of space. Apart from science, it is architecturally very famous due to its rock instruments. Jantar Mantar is a knowledge seeking place in Jaipur.
Also Watch This Video:
Hawa Mahal:
The Hawa Mahal, mostly known as the Palace of Winds is the most important tourist destination in Jaipur. It is a five-stored palace with exquisite architectural attractions. The main attraction of this palace is its latticework of small numerous windows nearly 953. And the view of the palace like Lord Krishna's crown shape is attractive.
Albert Hall Museum:
Albert Hall Museum is a renowned place in Jaipur with many unseen and interesting things. This museum was built by the order of Albert Edward in 1876 and it was named after his name. This epic museum exhibits rare artifacts, weapons, metals, woodcraft items, musical instruments, and one of the six "Egyptian Mummies" in India.
Sisodia Rani Garden:
Sisodia Rani Garden is the best-known tourist attraction with the stunning beauty of the garden. The architectural styles of this Garden come Palace exhibit the mix of Rajput and Mughal styles. The major attractions of the garden are fountains, color varied pavilions, watercourses, and the two temples of Lord Shiva and Hanuman. To exhale your stress, Sisodia Rani Gardens is the best place.
Jaigarh Fort:
Jaipur is the place for plenty of Fort and Palaces; among them, another famous historical fort is Jaigarh Fort. It is located on the premises of Aravalli ranges with beautiful scenic attractions around it. Jaigarh Fortis was completely built with red sandstone and known for its watchtowers. The main attractions of Jaigarh Fort are Kal Bhairav Temple, Ram Harihar Temple, museum, and the famous Jaivana, the world's largest cannon on wheels.
Related Posts:
5 Sports Activity To Do With Jaipur Tour Packages
Visiting Ajmer Sharif by train
Tour packages for Rajasthan: an overview
Last Updated: April 27, 2020