12 Things To Know Before Traveling To Maldives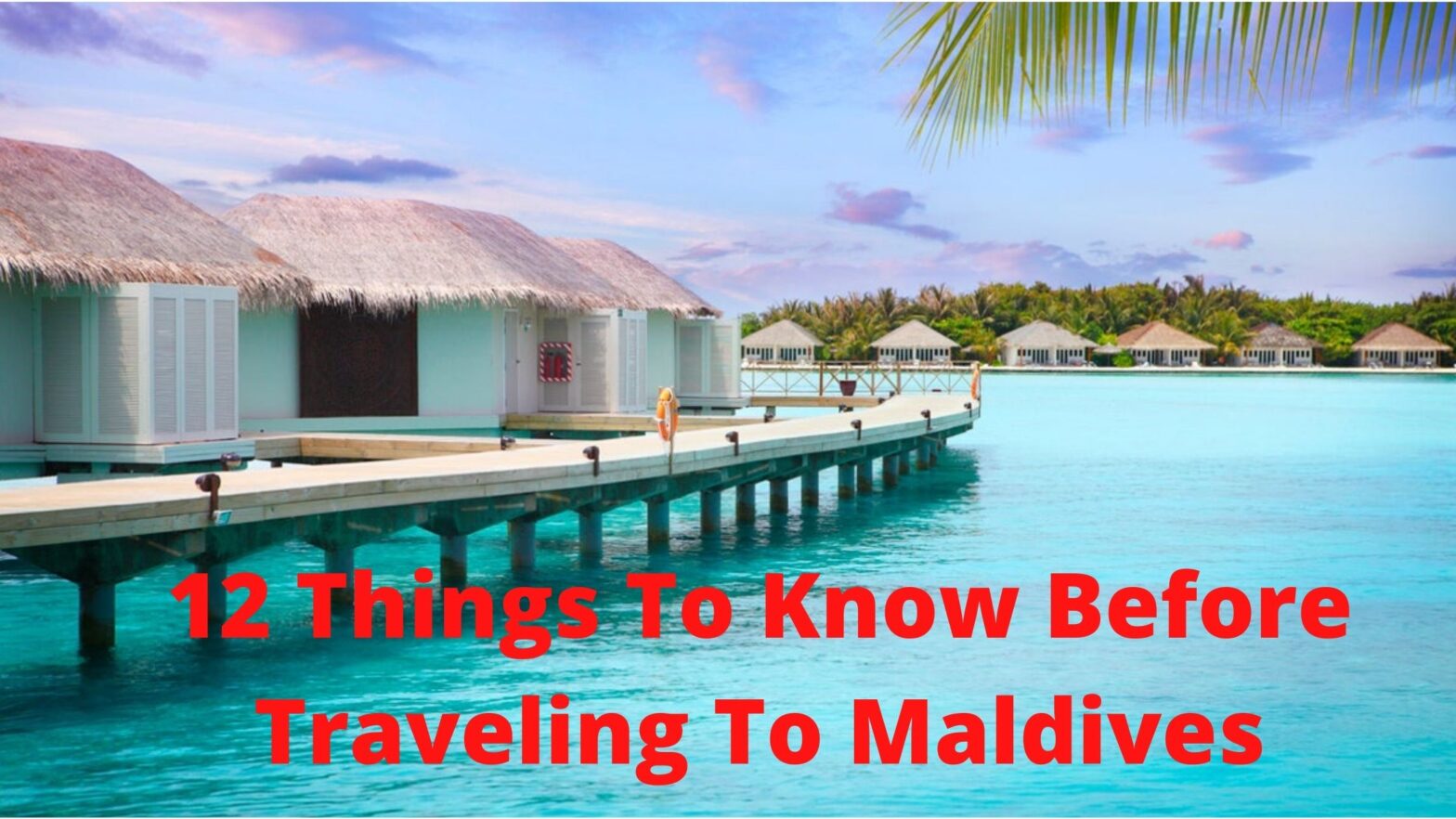 Category : Travel Places Travel Tips
By: Travel Places India
When we travel, we find many diverse cultures and lifestyles that are entirely different than ours. But, stereotypes are something that we can find everywhere. The Maldives is a country that is surrounded not just by turquoise waters but also by many misconceptions. There are so many stereotypes about this island country that we want to break them all!
Here we have talked about all the things you need to know before traveling to the Maldives. If you are someone that is on the wrong side of the rope then keep reading till the end.

1. No need for a burkini
Yes, you read that right! With so many gorgeous beaches and amazing things to do in Maldives, travelers feel the itch to show off their bikini body, but the common stereotype that the Maldives is a Muslim country resists them in doing so. But again, it's just a stereotype and nothing else. Yes, the Maldives is a Muslim country where you have to respect the Muslim customs and resist the urge of PDA but there are separate beaches for tourists on each island where you can wear a bikini and relax. There are huge walls so that locals can't look in "accidentally".
2. You don't need a huge budget
Another hoax about the Maldives is that you need to be rich to visit this paradise. Let us tell you that the expense of your vacation in the Maldives entirely depends on the kind of experience you are looking for. If you decide to stay in an overwater villa then this is going to be expensive but if you stay in a hostel or guesthouse then you can save a lot of money.
3. Almost no alcohol
Because of religious beliefs, alcohol is not available on the local islands. But, if you have booked an all-inclusive resort, where rules aren't that strict, then you can have alcohol but only inside the premises. Wondering what to do if not staying in a resort? Don't lose hope and head to Maafushi. In Maafushi, some natives have found a loophole in the system and they serve alcohol off the local islands. Voila! Stay tipsy friends.
4. Don't be afraid of little showers

Being a tropical country, the Maldives receives heavy precipitation during the rainy seasons. But, it doesn't rain that heavily all year long as many reviews on TripAdvisor suggests.
5. The Maldives is more than just fancy resorts
Scrolling down your insta feed and seeing posts after posts on the Maldives might make you feel that there are only ultra-fancy expensive over-water villas. Well, that's because the travel influencers usually stay in those only and that's what they show you. But the Maldives is for everyone and as explained above, you don't need a huge budget to explore the best places to visit in Maldives.
6. Want the best deals? Book in advance
You may have heard this hack before while reading about some other destination. This also works in the Maldives. You can save some bucks on hotel bookings that you can spend on some other fun activities. All you have to do is book your stay in the Maldives a month or two before actually dropping into the country. And if you want the best of the Maldives, then book an overwater resort almost three to four months before you depart.
You can also Read : Christmas Honeymoon in the Maldives: Best Things to Do with Your Amore
7. To Male and beyond
Most of the tourists reach the capital city, Male, hide in their resorts and skip Male and other places altogether or they spend their whole vacation in and around Male only. We agree that Male is exceptionally beautiful but the Maldives has many other out of the world travel destinations that are worth a visit. We suggest that you spend 2 or max 3 days in Male and then start exploring other islands and beaches such as Maafushi.
8. Maldivians are laidback people
Yes, the truth is out now. The natives of this treasure trove are laidback in nature and can you even blame them? We mean, they live in the Maldives – the capital of relaxing! Don't freak out if your order is a little late or if the boat is not on time. Just relax! Because everything will fall into place.
9. Keep your calculator handy
Once, in one of his famous speeches, Benjamin Franklin said "there are only two things that are certain, Death and Taxes". Well, it's a good thing for him that he never went to the Maldives because their tourist tax is a whopping 23 percent because most of the economy is based on the Maldives tourism. The OTAs don't mention this on the total price so don't be surprised if your bill is a little higher than what you expected it to be.
Make sure to carefully read your bill receipts while paying at the hotels. You will find 23 percent tax added to your bill. So calculate and plan your budget accordingly.
10. Getting around the Maldives can be expensive
The Maldives is made up of hundreds of islands (around 1200) and sometimes it requires a speedboat or a sea-plane to transfer from point A to point B that can be heavy on the pockets.
Sea-planes are the most extravagant option that you can take. It costs $250 per person and can go up to $600 per person. Speedboats are cheaper than sea-planes and they cost $100 per person which can go up to $250 per person.
11. But you can save a lot!
Yes, you can save a lot, like, a lot of money getting around here and there in the Maldives. Just skip the speedboats and sea-planes and commute via ferries. The ferries are the cheapest way to explore the Maldives on a budget. A ferry ride starts from $2 which can go up to $20 depending on the distance.
12. Weekend on Fridays
As mentioned above, the Maldives is a Muslim country, and it's their day off to rest and pray which means no one works on Fridays. We recommend that you plan your vacation and transportation accordingly to avoid getting stuck in the middle of nowhere.
Hope we have broken some of the stereotypes. If you like knowing useful tips and tricks like these then check out our blog on Adotrip.