The Mouth-Watering Thai Dishes You Shouldn't Miss If You're Visiting Thailand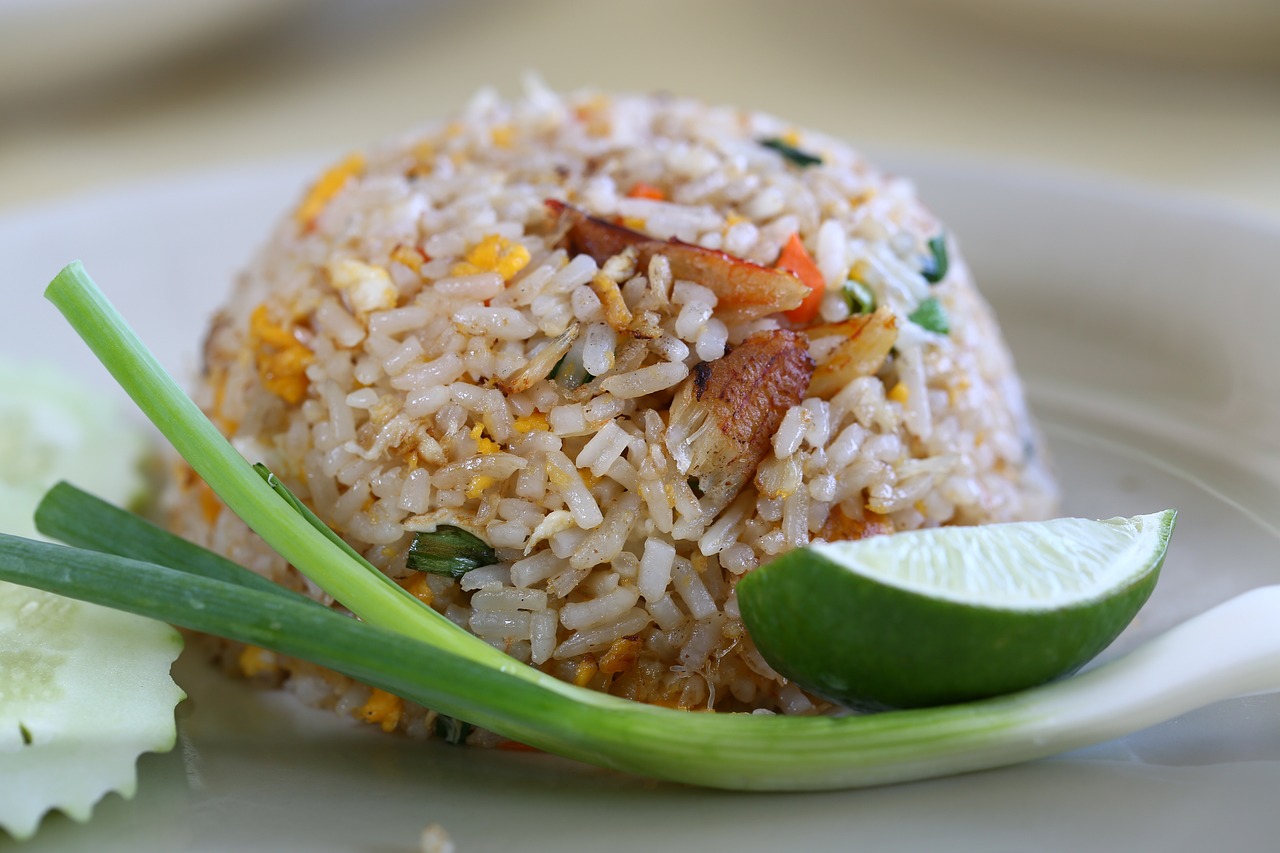 Category : Travel The World
By: Travel Places India
Thailand isn't just famous worldwide for its beautiful long sandy beaches, islands, breathtaking sunsets, fun and excitement. Thailand is also very popular for it's absolutely mouth-watering Thai cuisines that tourists, especially big-time foodies, love to treat themselves with while being in Thailand. The famous Thai cuisine you will get in every part of the world but no other place can beat the taste of authentic Thai food other than the place where it originated. The authentic Thai cuisines are a treat to the eye for being so colourful as well as to bliss to the taste buds. The spice when it will hit your mouth, it will explode the rich spicy tastes that will make you go oh so delicious as well as will make you teary eyed. If you are a spice lover, your stay in Thailand would be a bliss and would satisfy your stomach but if you can't tolerate spicy foods, you can ask to lower the spice level. Nevertheless, Thailand would satiate all from your tastebuds to your soul with its enormous offerings.
Here we will list down five must try Thai dishes that will leave you craving for more and reading about it will make you hungry instantly.
Gaeng keow wan kai (Thai Green Chicken Curry)
Typically, the curry paste being green in colour, is called green curry is made using chicken or sometimes beef, pork or fish. Other veggies and chillies are also being added. This is a super-hot and spicy dish of Thailand, a warning for those who cannot tolerate spice. It is an extremely delicious dish; the flavour of the curry will hit your taste buds in the right amount and it will keep you eating despite burning your mouth with the hot chilli food. Gaeng keow wan kai is served with Thai sticky rice making it a perfect combination to have a stomach full of delicious meals.
Why only reading and craving for it? Plan your next trip now to Thailand, checkout Thailand tour packages and get the best deals on your trip to Thailand.
Tom Yum Goong (Spicy Shrimp Soup)
Another bowl of fire in the chart, Tom Yum Goong is a world famous Thai cuisine because it is blended in the authentic flavours of Thai dishes. People in Thailand love spicy food and that is why their Thai dishes is characterised by spicy dishes. The other flavour that's mostly found in their dishes is sourness and both the spicy and sour flavours are perfectly found in the Shrimp soup giving it a perfect authentic Thai cuisine. All the fresh ingredients are used to make the dish to get the strong flavour of them into Tom Yum Goong. It is creamy and flavour rich as coconut cream is added to it. The other Thai ingredients that are used are lemongrass, lime leaves, shallots, fish sauce, chillies. It is the must try dish if you are visiting Thailand.
 Som Tam (Spicy Green Papaya Salad)
For all the vegetarians it becomes a bit difficult to have the perfect Thai food because it mostly involves seafood and meat. But yet there are vegetarian Thai dishes as well which will give you the perfect taste of Thai cuisine that you are craving. Som Tam is an absolutely spicy and delicious salad which is basically made up of shredded unripe papaya as the main ingredient. There are many varieties of Som Tam and it can be both veg and non veg. Apart from papaya, carrots, long beans, beans, tamarind pulp, palm sugar, lots of chillies, garlic, fish sauce, soya sauce, lime juice are being added. It is then dressed with lots of chili pepper. Many more things can be added to it as it has various versions of it. This spicy salad can be taken as a side dish or the main course. The huge number of different flavours mixed together makes it a heavenly Thai dish.
Pad Thai (Thai Stir-Fried Noodles)
Pad Thai is the most common and most famous Thai cuisine. It is very commonly found in every part of Thailand and you can very easily find in any street food joint. Almost every tourist who visits Thailand gets the taste of it. It also comes in a veg and non veg version. Depends on what you prefer. The noodles can be thick and thin, again comes to you and your food preferences. The non veg pad thai includes chicken or shrimps. The other ingredients that are being added to it are egg, carrot, cabbage, onions, beans, basil. The flavours you will get are mild spicy, sour and sweet makes it a perfect food to make you full and feel like having a delicious meal. The topping of the noodles is done with chopped nuts and basils. Also, it is cheap in price.
Mango Sticky Rice
Lastly talking about food is incomplete without mentioning any dessert. Dessert completes our big fat meal and we had to mention about one sweet dish in the blog. Mango sticky rice is an absolutely delicious dessert to try out in Thailand. Rice and mango together might feel weird but it is not. It is mostly served when it is warm. This dessert is made up of sticky rice, palm sugar, coconut milk, and of course mangoes. This is an absolute favourite delicacy of many people and those who go to try out for the first time, fell in love with it after a bite. The sweet flavour of mangoes, the juicy coconut cream and the sweet & salty sticky rice all of it makes a perfect combination to give you a heavenly taste which will make you feel like completing the meal on a good note.
Related Posts :
6 FABULOUS COUNTRIES FOR TRAIN TRAVEL
EXCITING TRIPS YOU CAN TAKE FROM BANGALORE
GOA – FUN ALONG THE BEAUTIFUL BEACHES
Last Updated: