GOA – FUN ALONG THE BEAUTIFUL BEACHES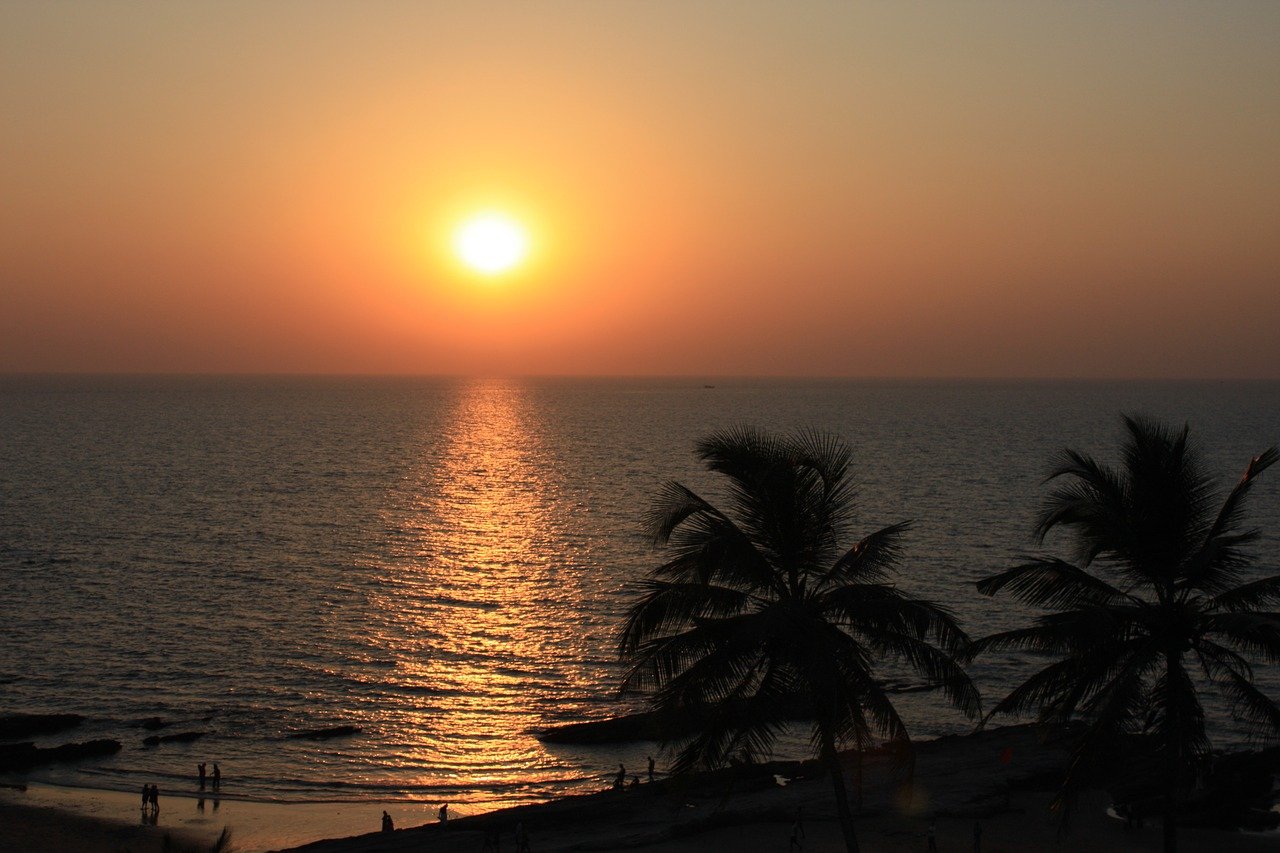 Category : Travel Places
By: Travel Places India
With a presence filled with exotic feeling and beautiful beaches – Goa. The Godsend land and the tourist capital for India. This place is the ultimate destination for any visitor looking for the best weekend getaway in India. This article briefly talks about Goa and also acts as a guide for someone visiting the place for the first time.
A small state in India with a unique mix and taste of Indian and Portuguese cultures, Goa is the most sought after tourist destination in India with a staggering estimate of about 2.5 million tourists and travellers each year. The Portuguese influence is not only confined to its culture but considerably imbibed in its architecture and cuisine as well. The people are warm and some parts of Goa actually make you feel at home.
Goa is huge in terms of its tourism industry with more and more people flocking into the small Godsend state each passing year. Tourism plays a giant role in terms of its economy. Hotels and resorts have been seen mushrooming up in every nook and corner of Goa. During peak seasons you should book your flight tickets well in advance if you do not want to be forced to push your date due to unavailability. Another thing you could do is to book the whole package at a go. These packages help you book your up and down travel tickets and book your accommodation with good hotels in Goa as well. So the only thing you will have to do on reaching Goa is to look for the address of the hotel and take your required rest instead of driving around the city and looking for a 'supposedly' good hotel. The prices of these packages depend on what you add to your package, what mode of transport you choose, how many day and nights you plan to stay and also if the touring is only confined to Goa or some surrounding places as well.
Goa is a brilliant weekend getaway, not only for the fun and nightlife but the cost of living as well. Food and booze are cheap and so is the accommodation, thanks to the many budget friendly hotels available. Beer is as cheap as a carbonated bottle of juice and the most common alcohol there is Feni, a locally made spirit made exclusively in Goa. This 42% alcohol exotic spirit is found only in Goa. There are two types of feni; cashew feni (made from crushed cashew apples) and coconut feni (made from the sap of coconut tree), depending on the original ingredient. Feni has a sharp taste and a pungent smell and goes down stronger and stronger as you sip it, which some people may find unpleasant or unpalatable. You could always opt for anything of your choice which are available in plenty and much cheaper than the liquor store in your city.
Goa is well connected with its own airport, railways and non-stop bus services. You could easily make your trip here from anywhere in India although if you are planning a trip from the nearby cities of surrounding states, than a road trip is the best option. Not only is it more fun but also it puts you in the mood for the adventure you are about to venture now. Although you could also take a train and enjoy the view you get outside your window. You have to book your tickets prior to your journey because the seats may be full. The best way to get a proper knowledge on the status of your ticket is to book your ticket via the Indian railways booking counter or a trusted online website as opposed to roadside travel agents. You could also get cheap flight tickets if you book your ticket prior to your journey.
Goa is a wonderful designation and each day is another journey and adventure waiting to be unveiled.
Related Posts :
EXCITING TRIPS YOU CAN TAKE FROM BANGALORE
6 FABULOUS COUNTRIES FOR TRAIN TRAVEL
NALDEHRA – SHIMLA TOUR FOR A GREAT HOLIDAY TIME
Last Updated:  July 9, 2021