Activities to try in Kerala in 2022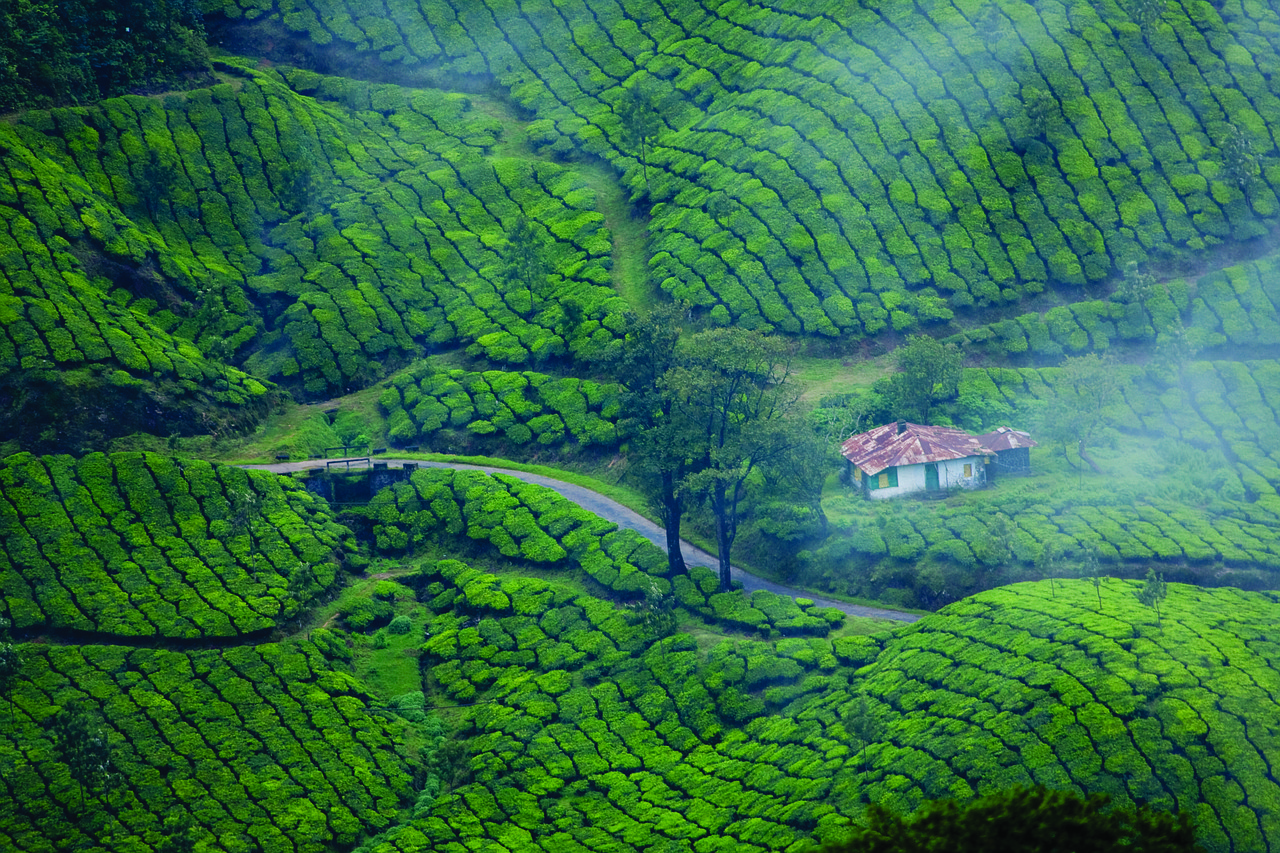 Category : Travel Places
By: Travel Places India
With its stunning wildlife, exotic spices, beautiful beaches, mouth-wateringly delicious food, and many other thrilling activities to enjoy in Kerala, the state of Kerala is more than an incredible experience. It will help you get rid of the stresses of life by telling a compelling narrative of natural beauty and an outburst of culture. This is a hidden gem in a world of peace that is far from the hustle and bustle of the metropolis of India.
Kerala is also attracting increasing international visitors because it is known for its warm, welcoming hospitality. In addition, it helps in tourism because it has international airports that have excellent connectivity. It also allows visitors to move around the country with its excellent roads and rail lines.
If you're wondering what you can do to maximize your stay, we've listed some of the most unusual things you can do in Kerala that can help you create memories that you'll cherish for the rest of your life.
The weather all year round is chilly and misty, and calm winds are always in the air since the cities are bound with the western ghats. In this article, I am gonna talk about some fun activities around Kerala. You can easily find Kerala holiday packages that include these types of activities.
Go Trekking:
Kerala is a heaven for those who love the outdoors. The best way to discover Kerala is to get in nature. To accomplish that, it is essential to look at the numerous trekking trails available in Kerala. The terrain is full of options to explore, and it keeps travelers returning to discover more.
The best places to trek within Kerala: Anamudi Peak, Kannan Devan Hills, Ramakkalmedu, Vellarimala, and Agastyarkoodam Peak
Go on a Safari to Experience Wildlife:
Thanks to the numerous national parks located in Kerala, the state offers innumerable possibilities for safaris in the wild. Be a part of the amazing wild animals in their natural habitat. Relax in the back of an animal to go on a journey through the jungle. There are also jeep safaris that lead you along an area where you will be able to see exotic animals in their natural state.
The most popular places to go for an animal safari within Kerala: Wayanad Wildlife Sanctuary, Chinnar Wildlife Sanctuary, Muthanga Wildlife Safari, Periyar National Park, and Eravikulam National Park
Indulge in Parasailing:
Imagine yourself flying through the clouds and flying like an Eagle. Does that sound impossible? Then, it's the most enjoyable thing to take part in Kerala. Parasailing involves you being strapped to a harness, and the parachute allows you to fly across the vast ocean. Parasailing is a sport for recreational purposes and is a sport that can be performed without any formal training.
Parasailing is the best activity throughout Kerala: Varkala Beach, Papanasam Beach, Payyambalam Beach, and Alappuzha Beach.
Get on a Houseboat for a take a sail along the Backwaters:
Explore the inland waterways aboard the houseboat. It is fitted with luxurious amenities, and you can have a meal on board. It will take you to stunning places and you ought to take full advantage of.
Best places to go backwater located in Kerala- Alleppey, Kumarakom, Kollam, Kuttanad, and Kasaragod.
Join a Scuba Dive Program:
Kerala is home to some breathtakingly beautiful dive locations. It's a truly unique experience to enjoy in Kerala because of the vast diversity of marine species. Certain areas also boast stunning black corals and a view of fierce sharks.
Scuba diving is the best option throughout Kerala: Kovalam, Nazareth, Cherai beach, and Varkala beach.
Bicycle and Cycle Through the Byways:
Explore Kerala at a relaxed pace by biking and cycling around the countryside. It's the most effective method to combine physical exercise with relaxation and sightseeing. The vast road network that is scenic makes this experience even more rewarding.
The best cycle routes to ride in Kerala: Munnar to Annamalai, Valparai to Athirappilly, Kuttanad region, and Angamoozhy to Vandiperiyar.
Windsurfing:
Windsurfing can be one of the most exciting things you can do during your Kerala vacation. Because of the numerous beaches and favorable conditions, this sport can be enjoyed best in Kerala, and it's much more challenging and demands greater physical and mental fitness levels.
Best beaches for surfing in Kerala: Payyoli Beach, Somatheeram Beach, Alappuzha Beach, and Varkala Beach
Swim in the Arabian Sea:
Take a dip in the refreshing ocean waters for a memorable holiday in Kerala. This is the ideal option to experience in Kerala because the weather is mild and stays pretty steady all entire year. It is also possible to enjoy the sun and other beach activities too.
Best beaches to swim to- Kannur, Bekal beach, Cherai beach, Marari beach, and Vizhinjam Beach.
Try Bamboo Rafting:
Bamboo rafting is a distinctive ecotourism program. You can travel through the green waters in rafts made of bamboo. You can also enjoy an expansive view of the forest-covered hills. Animals such as elephants, gaur, and sambar are also observed along the edge of the body of water. This can be an excellent way to enjoy the breathtaking beauty of the natural world.
Best bamboo rafting spots throughout Kerala- Periyar wildlife sanctuary, Thekkady and Ernakulam
Go Kayaking:
Kayaking is a fun and relaxing activity to be enjoyed in Kerala. Ride on your kayak and experience the freedom of the wide-open water. Begin exploring the most small canals in the kayak and discover breathtaking hidden lagoons. The kayaking experience in Kerala is the only way to test your rafting abilities before they are a part of it.
Kayaking spots that are the best within Kerala: Mattupetty dam, Echo Point located in Munnar, Kundala Lake, Pookot Lake, and Banasura dam.
Related Post:
Kerala: Backwaters, Coconut Grove and A Heritage City
5 of the Most Famous Temples in Kerala You Must Visit
Visiting Kerala for Your Honeymoon– Here Are Some Places You Must Explore
The Top 5 Largest Lakes in India
Last Updated: December 23, 2021