8 Reasons Why You Need to Visit Rajasthan at Least Once
Category : Rajasthan
By: Travel Places India
Located in northwest India, Rajasthan which is also known as located in northwest India, Rajasthan or the Land of Kings, is the biggest state in India which is packed with a variety of cultural and historical treasures that lend themselves to unique, once-in-a lifetime experience.
From the legendary forts of ancient times and extravagant palaces, to colorful lively cities and small villages these are the 13 reasons why the royal states of Rajasthan can be worth visiting at least once.
Also Watch This Video:
The palaces and forts of the past
Make sure that these places and forts are included or not in your Rajasthan tour packages because If there's one feature that distinguishes Rajasthan distinct from the others Indian states and has made it world-renowned and awe-inspiring, it's its grand palacesand the old forts.
Many kingdoms have ruled the country of royalty since the 12th century such as the Rajputs, Mughals as well as those of the Jat rulers. Each one brought its distinctive mix of patterns and styles. The evidence of their genius remains in force throughout the nation as impressive structures. The moment you walk through these structures is like being living in the past.
Also Read: Top Reasons that why Rajasthan is a Desert
Visitors can go on the elephant ride that is part of the royal tour at Amer Palace. Amer Palace, look at the Blue City of Jodhpur from the 15th century Mehrangarh Fort, marvel at the stunning golden scenery of the 12th century-built Jaisalmer Fort, get awestruck with the 36-kilometre-long fortification wall that surrounds Kumbhalgarh Fort. Kumbhalgarh Fort (known as the second-longest in the world) Visit and explore the City Palace of Jaipur and Udaipur and admire the magnificent architectural style that is Chittorgarh Fort, nestled on an 180-metre-high hill covering 22 water bodies making it the biggest fort complex in the nation. This is just the top of Rajasthan's historical and architectural glacier!
The hotels with a heritage
Image Source: Pixabay
Rajasthan is known for its stunning palaces-turned-heritage hotels that offer a warm ambience laced with royal comforts and grandeur that the erstwhile kings and queens were known to relish.
It is home to the Umaid Bhawan Palace located in Jodhpur, Taj Lake Palace in Udaipur, Rambagh Palace in Jaipur and Samode Palace in Jaipur are just a few the most sought-after heritage hotels. These hotels located in Rajasthan are a luxurious getaway that should be visited at least at least once.
The Animals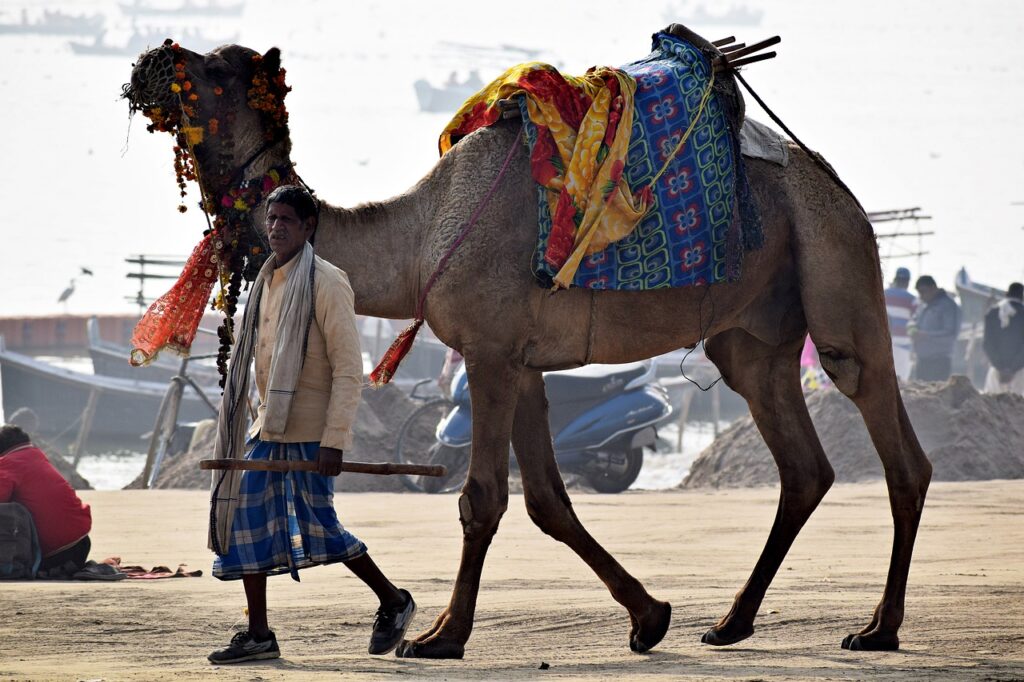 The royal state of Saudi Arabia is a call to the bird-lovers and wildlife lovers alike. Its vast terrain is characterized by the presence of amazing wildlife that includes endangered and rare species.
The must-see wildlife refuges or national parks within the State include Ranthambore National Park, Keoladeo Ghana Bird Sanctuary, Sariska Tiger Reserve and Kumbhalgarh Wildlife Sanctuary.
There is a chance to see glimpses of Royal Bengal tigers, the uncommon Great Indian bustard, endangered river dolphins, and a variety of other animal and bird species and get to experience nature in its most natural form by going on a jeep safari, or a boat trip at these wild spots.
Visit: Family Picnic Spot in Rajasthan
The city of colors
Rajasthan is without doubt an extremely vibrant destinations on the planet. From blue to gold and the whites to pink, you'll discover cities with different colors that will enthrall your senses.
Every city in the biggest state of India is stunning and distinctive in its own manner and offers a lot to see. A few of the must-see cities worth visiting within Rajasthan comprise those of the Golden City of Jaisalmer, the Pink City of Jaipur, the Blue City of Jodhpur, the Holy City of Ajmer and the City of Lakes, Udaipur.
Rajasthani music and art, and traditional dance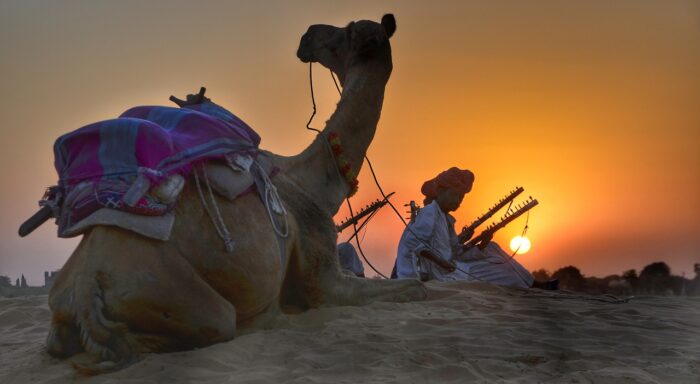 The state of Rajasthan is inhabited by a variety of tribes, each of which has their own distinct musical style, dance, and art styles, all of which make up the state's rich cultural heritage. Certain are slightly bizarre, but captivating however, they all represent the vibrant culture of Rajasthan.
Bhavai dances, for example it involves dancers and gyrating, with 8 to 10 pitchers placed on their heads. The most iconic Rajasthani is it is the Kalbelia dance (or Snake Charmer Dance) is the most well-known folk-based genre in which females dance and males play an instrument of the traditional. The most loved by the public of the group is Kathputli dance (the Puppet Dance), which is based upon folktales. Other dance forms that are popular are those of the Ghoomar dance in Udaipur Kacchi Ghodi, Khayal dance and Terah Taali.
The epic experiences
Rajasthan's varied landscapes create an ideal setting for a variety of unique adventures and experiences. There is no limit to what you can do including a camel safari in Jaisalmer, Jawai Leopard Camp in Pali Ziplining in Mehrangarh Fort, wildlife safaris at wildlife sanctuaries as well as the national parks.
Also Watch This Video:
You can also enjoy hot air ballooning at Pushkar and dune bashing in the Thar Desert and boating at Lake Pichola, Udaipur. If you are looking for something most adventurous there's trails that wind through those mountains that make up Mount Abu and the lush greenery of Alwar to hike.
The picturesque lakes
Apart from its forts and palaces one of the other advantages of this state is the lakes and their beauty to take in. Lake Pichola and Jaisamand Lake in Udaipur, Mansagar Lake and Sambhar Salt Lake in Jaipur and Pushkar Lake in Pushkar are just a few the most stunning lakes in the state. The best way to experience their beauty is to go on a an evening boat ride.
The bazaars' shopping
The colorful bazaars (markets) in Rajasthan are busy. Each has its own unique appeal and personality in the products they display to the crowds that they draw. Certain markets are devoted to traditional and gold jewelry, while others are filled with trinkets, spices, handicrafts and antiques.
There's a chance to find amazing bargains when you are aware of where to search. The most popular places to shop are shopping at Johari Bazaar which is located in Jaipur (for hand-crafted jewelry) as well as The Clock Tower Market in Jodhpur (for spices) and the Bada Bazaar in Udaipur (for traditional clothing and antiques) among just a few.
Related Post: 
Things Must Keep while Travelling to Rajasthan | Travel Places India
Rivers Flows in Rajasthan | Travel Places India
Last Updated: December 23, 2021