Find your luxurious hotels in Tokyo with Great Guide Details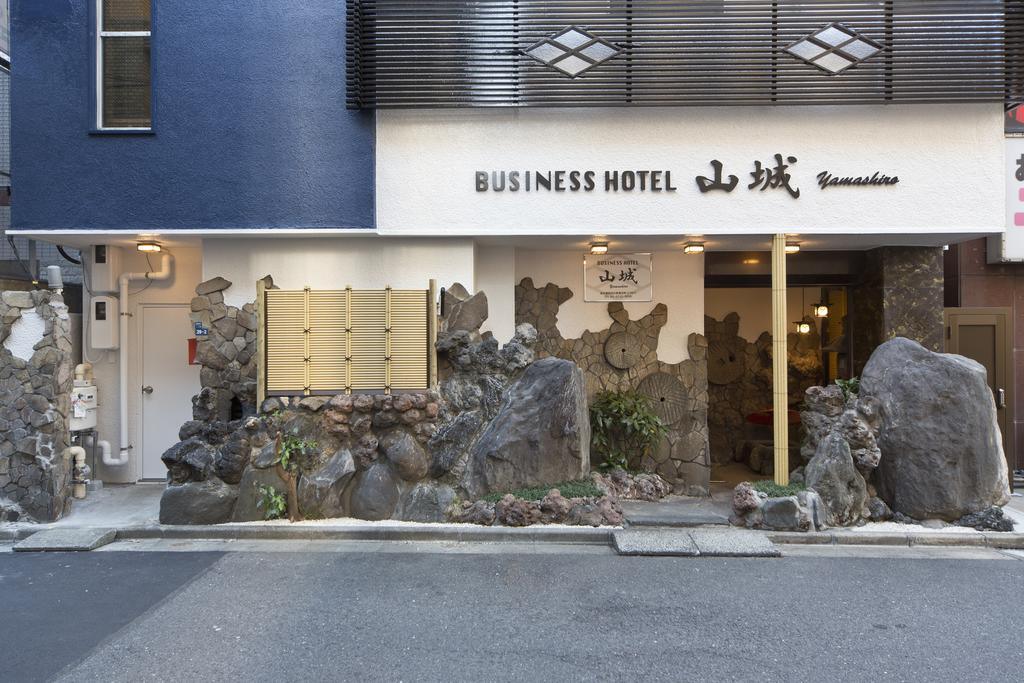 By: manojkmr
Tokyo is one of the best cities in the Asia Pacific. Being the capital of Japan and one of Asia's most populous cities, there are many places you can stay in Tokyo and more than enough activities to keep you busy. The best thing about Tokyo is that the city is connected with excellent infrastructure and an accessible transportation network.
Tokyo is vast, so we've put together a great guide in various areas to stay in Tokyo, where to stay in Tokyo on a budget, best business hotels in Tokyo, Tokyo best places to stay in Japan, the best areas to stay in Tokyo for nightlife lovers and the best family hotel in Tokyo.
We will cover all types of Tokyo accommodation from hostels to luxury Tokyo hotels and how to choose where to stay in Tokyo, the best hotels in Tokyo, the best places to visit, the best places to stay in Tokyo, Tokyo attractions Nearby hotels, Tokyo neighborhood guide and many more. Tokyo is also an excellent option for a short or long stay.
Note: Prices will naturally vary from high season to low season, in some cases around 60 percent! Golden Week (from end April to early May) is the most prolonged period of Obon (mid-August), Cherry Blossom season, and Christmas / New Year. The recommended time to go is late March / early April (though the book best hotels in Tokyo as soon as possible) when cherry blossom trees can be expected to come to life.
Best Holiday Place in Tokyo: What is the best place to stay in Tokyo?
The best areas for tourists to stay in Tokyo are Shinjuku and Ginza.
Other right places to stay in Tokyo are Tokyo Station, Shibuya, and Asakusa.
It is best to stay near the JR Yamanote train line or any metro line for easy access to Tokyo tourist spots.
Apart from easy transportation, there are many shops and reasonably priced hotels in these areas.
If you want a comfortable transport facility for sightseeing within Tokyo and a day trip to Mt. Fuji and Hakone, stay in Shinjuku.
If you want to stay close to your bullet train journey to visit Kyoto, Osaka, and other Japanese regions, stay in Ginza or Tokyo station.
If you love nightlife and want a young vibe, stay in Shibuya.
If you want a cultural immersion, Asakusa is the perfect place. It is also an affordable place for those on a budget to live in Tokyo.
There is a total of 47 neighborhoods in Tokyo, but the best places to live in Tokyo are eight.
Top hotels in Tokyo under budget
Shinjuku is the best place in Tokyo for foodies
Shinjuku is primarily located in the center of Tokyo and is home to Tokyo's largest railway station (Shinjuku Station). Shinjuku divides the eastern region and the western region into two parts. On the east side of Shinjuku, Tokyo's infamous Red-Light District, you'll find a spectacular nightlife featuring robotic cabaret as well as thousands of bars, cafes, and best corporate hotels that serve the most excellent food in Jodhpur. 
Best hotels in Tokyo for a stay in Shinjuku
With a stay at APA Hotel & Resort Nishishinjuku Gochom Eki Tower in Tokyo (Shinjuku), you will be a 1-minute drive from Tokyo Metropolitan Government Building and 5 minutes from Meiji Jingu Shrine. The hotel is located 5.8 miles (9.3 km) from Tokyo Imperial Palace and 6.1 miles (9.8 km) from Tokyo Midtown.
Shinjuku is also established as an extensive shopping area, with most of the Shinjuku Tokyo hotels. Shinjuku is considered the best stay area in Tokyo.
On the west side, the area consists of several tall buildings and government offices. Shinjuku has many luxury business travelers where you can stay. You will enjoy many things to do in both areas, such as sightseeing in the city.
Top hotels in Tokyo – where you can enjoy in Shibuya with children
Shibuya is yet another major shopping and transportation hub on the west side of the Yamanote train line. This is great for families as it offers convenient transport links, stacks of shops, restaurants, bars, and sightseeing attractions – all of which are in easy walking distance from the hotel. However, it is slightly less busy than Shinjuku and somewhat more geared towards the younger crowd. Shibuya is proud to be the center of youth and fashion culture; you can catch an attractive or funky new fashion trend!
Cheap hotels in Tokyo to stay in Shibuya
Shibuya Hotel En: A stay at the SHIBUYA HOTEL EN is just 10 minutes' walk from Shibuya Crossing and Cerulean Tower, located in the heart of Tokyo.
APA Hotel & Resort Nishishinjuku Gochome Eki Tower: With a stay at APA Hotel & Resort Nishinzuku Gochome Eki Tower in Tokyo (Shinjuku), you will be a 1-minute drive from Tokyo Metropolitan Government Building and 5 minutes from Meiji Jingu Shrine. 
5-star hotel in Tokyo where you can shop in Ginza
With several department stores, boutiques, art galleries, restaurants, nightclubs, and cafes, Ginza is the most famous upmarket shopping, dining, and entertainment district in Tokyo. Even Ginza has a lot of middle range to cheap shopping areas. There are many low-priced corporate trips throughout Tokyo. During the weekend, Ginza is closed; No vehicles are allowed.
4-star hotel in Tokyo to stay in Ginza
Mitsui Garden Ginza Premier: For a stay at the Mitsui Garden Hotel Ginza Premier in Tokyo (Ginza), you will need to take a 4-minute walk from Ginza and a 6 & 7-minute walk from Kabuki-za Theater. This 4-star hotel is 0.6 mi (0.9 km) from the Tokyo Takarazuka Theater and 0.9 mi (1.5 km) from the Tokyo International Forum. 
Luxury Hotel in Tokyo for First Time Visitors in Chiyoda
Located in central Tokyo, Chiyoda is a different one. It was established in 1947 after Tokyo City converted to the Tokyo Metropolis, merging the Kanda and Kojimachi suburbs. Chiyoda includes the most important (and popular) Toykos building, the Imperial Palace! It is also home to art galleries, museums, sights from Sakura, and Shoa-era. Chiyoda is a more comfortable place, not taken by the crazy nightlife.
Tokyo Green Palace: With a stay at Tokyo's Green Palace (Chiyoda), you will be within a 5-minute drive from the Yasukuni Shrine and the National Diet Building. This Hotel is 1.4 miles (2.2 km) from Nippon Budokan and 1.7 miles (2.7 km) from the Imperial Palace Gardens.
Diamond: Located in Tokyo (Chiyoda), the Diamond Hotel is a 10-minute walk from the Tokyo National Theater and the Hirakawa Tenmangu Shrine.
APA Hotel Iidabashi-Ekimae: You will be located in Tokyo with a stay at the APA Hotel IIDABASHI-EKIMAE, within a 15-minute walk from Tokyo Dome and Yasukuni Shrine
Capitol Tokyu: With a stay at The Capitol Hotel Tokyu, you will be located in Tokyo within 5 minutes drive from the National Diet Building and Tokyo Imperial Palace.
Top hotels in Tokyo on a budget – stay in Asakusa
Asakusa is a neighborhood in Tokyo, famous for the Sensō-Ji, a Buddhist temple. Asakusa has many other temples, as well as various festivals, such as Sanja Matsuri. It is Tokyo's largest pleasure center on the outskirts, full of geishas, ​​writers, artists, actors, and beggars. This is the best neighborhood to live in Tokyo on a budget.
Richmond Hotel Asakusa: The Richmond Hotel Asakusa in Tokyo is ideally located for business and leisure visitors. Guests will consider a stay at the hotel with a full list of facilities to relax.
Hotel Wing International Select Asakusa Komagata: With a stay at the Hotel Wing International Select Asakusa Komagata in Tokyo (Tito), you are a 5-minute walk from Kaminarimon and a 9-minute walk from the Senso-Ji temple.
Keikyu EX Inn Asakusabashi Station: With a stay at the KEIKYU EX INN ASAKUSABASHI-STATION in Tokyo (Taito), you will arrive within a 5-minute drive of the Edo-Tokyo Museum and Akihabara Electric Town.
Keihan Asakusa: With a stay at Hotel Keihan Asakusa (Taito) in Tokyo, you will be a 3-minute drive from the Tokyo National Museum and 8 minutes from the Senso-Ji Temple.
Related Posts:
Easiest Ways to Make Your House Look Like a Parramatta Hotel
Colombia Travel Guide
11 Best Cafe Places To Visit in Delhi
Last Updated: April 27, 2020