Bhopal: the land of many wonders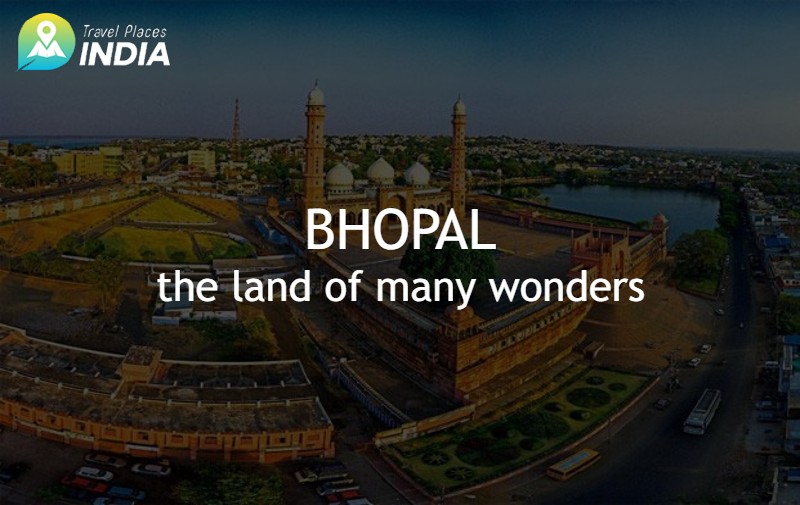 Category : travel
By: Travel Places India
One of the most prized treasures of Madhya Pradesh is Bhopal. No tour of the state is ever completed if you do not visit Bhopal at least once during your tour. This is a city of many wonders since you have some really interesting places to visit both in and around the city.
If you are planning to stop by in the city during your Madhya Pradesh tour, then look for hotels near Bhopal stationsince then travelling will become much easier for you. Plus, hotels near the station ensure greater availability of public transport as well. The availability of hotels in such an area will also be more, but if you want to make sure that you get your accommodation confirmed then you should book your room well in advance.
The historically significant side of Bhopal
What makes Bhopal one of the top tourist destinations in the country is the presence of two places that are located very near Bhopal. In fact, tourists come to Bhopal from all over the world in order to visit these two places- Bhimbetka Caves and Sanchi Stupa.
Bhimbetka Caves:
These rock shelters which were discovered by accident, are one of the most significant discoveries so far as the history of mankind is concerned. It has been estimated by archaeologists who have further explored this site that these caves and rock shelters belong to the prehistoric period. It has been traced back to the days of early man, when life was nomadic in nature and people used to live in caves in order to protect themselves from adverse weather conditions and attack of animals. All this information has been collected from the cave paintings that have been found here. They show various hunting rituals of man and what their daily life was. UNESCO has declared this to be a world heritage site and people surely visit the Bhimbetka Caves when in Bhopal.
Sanchi Stupa:
Sanchi is about an hour or two away from Bhopal. You can either leave in the morning and come back at night after spending the day there, or you can stay one night at Sanchi. This historically significant monument of this place is the Sanchi Stupa which was built by Ashoka and it is believed that a part of the mortal remains of Gautama Buddha had been buried in the stupa. Buddhists consider it to be a holy site for them and going to Sanchi is like pilgrimage for them. If you want to come back to Bhopal after visiting the Sanchi Stupa then it is best that while staying at the finest hotel-WelcomHeritage hotel Noor Us Sabah Bhopal, you book a private car from there for your journey.
Apart from these two places which are the star attractions of this city, there are many natural wonders that the city itself has in store like the Bhopal Lake, the Jama Masjid, the Van Vihar National Park and so many more places right in the heart of the city. Thus, you will never have a dull moment when it comes to exploring Bhopal! Do plan your journey to this place, today!