TOP 9 TIPS FOR SURVIVING AN EARLY MORNING FLIGHT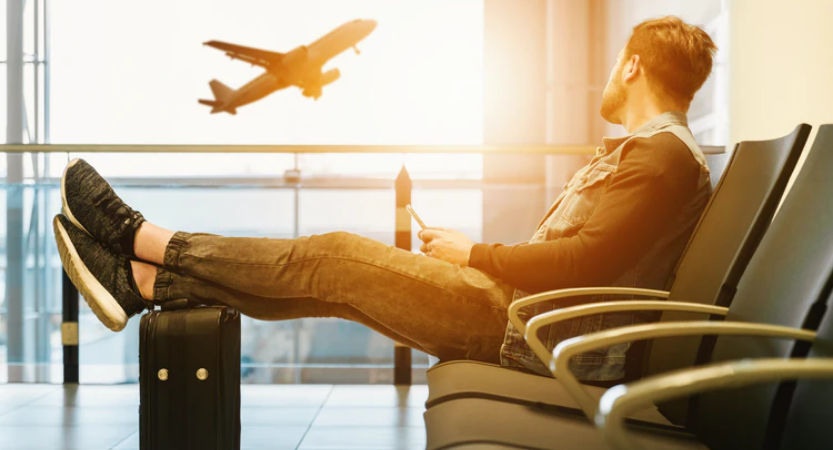 Category : Travel Tips
By: Kamal Nayan
While booking a flight, we always aim to get the cheapest flight available. But usually, the cheapest flight is the morning flight. These flights can be challenging, especially if you are not a morning person. Since morning flights are cheap and there are rarely delays, you should learn how to handle them.
Here are 9 tips to prepare for your morning flight and make it less stressful.
1. Pack early
The last thing you want to do before any flight is looking for your sunglasses, so make sure you're fully packed the night before your trip. Keep a list of any last-minute essentials you can't pack until morning (think toothpaste, a phone charger, and deodorant), so that you leave these items in a half-tied haze. Similarly, don't sleep until all your clothes, even your socks, are ready for the next day. Also be sure to pack your items so they are easy to get through security. Empty your pockets for any loose change, keep your laptop handy for extra screening, and keep your toiletries together in a small Ziploc bag.
2. Check your flight online.
It's never a bad idea to check your flight online, whether it's early in the morning or not. This is especially important if you haven't booked seats in advance and want to make sure you don't get caught in the middle. This is also important when you are trying to avoid long lines at the airport. If your airline doesn't allow online check-in, you can still save time by using a kiosk at the airport to get your boarding pass.
3. Consider sticking to a carry-on bag.
If possible, remove checked baggage and stuff all your gear in one carry-on bag. That way, you'll be able to go straight to security upon arrival at the airport, saving you precious morning time. Just note that you may need to verify your passport before or at the gate before receiving your boarding pass, so build-up to this in time.
4. Check-in Online
If you want to learn how to prepare for an early morning flight, the first thing you need to do is check in online. Online check-in is recommended for each flight, especially for the morning flight. You will avoid standing in line and wasting time.
Most airlines allow online check-in. You also have the option of printing your boarding pass or using an electronic copy on your mobile device.
5. Stay in a Hotel Near the Airport
It is always best to stay in a hotel near the airport to avoid traffic and arrive early.
Plus, depending on the hotel, you can take advantage of free parking so you don't have to pay for airport parking. And you can get coffee and breakfast at the hotel instead of paying airport prices.
6. Pack Smart
Flying early in the morning means you have to pack the night before.
Put everything in your luggage, prepare your document and put it by the door. Use a checklist to make sure you've got everything packed.
When you leave in the morning, pack the last few things like your toothbrush or medicine. If possible, use a carry-on bag so you can go straight to airport security, saving you time.
7. Arrange your transportation in advance
If you don't have your car with you to get to the airport, you'll probably need to take a taxi. Don't wait until the last minute to arrange your transportation, especially if you're taking an early morning flight.
Fortunately, most taxi companies allow you to book your ride in advance, so you don't have to panic in the morning.
If you are travelling in Jodhpur, India, We recommend Jodhpur Taxi, hire from Royal Rajasthan which is a well-established company with affordable prices and helpful customer service.
8. Set more alarms
Generally, people find it difficult to sleep the night before a morning flight, leading to late morning hours. For this reason, make sure you set more alarms and go to sleep early. Stay away from smartphones, laptops or other technical devices for an hour before you plan to sleep.
9. Arrive Early
The last tip to prepare for the morning flight is to reach the airport early. This will give you enough time to grab a coffee, eat something, or go to the toilet before your flight.
If you choose not to stay at a hotel near the airport and are far away, you will need to arrive early to avoid the traffic and stress, you can hire a taxi rental in Jodhpur if you are going to Jodhpur airport.
Morning flights can be fun if you know how to manage your time before the flight. To help ensure that you get to the airport on time, you should book a reliable airport transfer service.
Last Updated: 25th March 2022