The 10 best mobile apps for travelling in Asia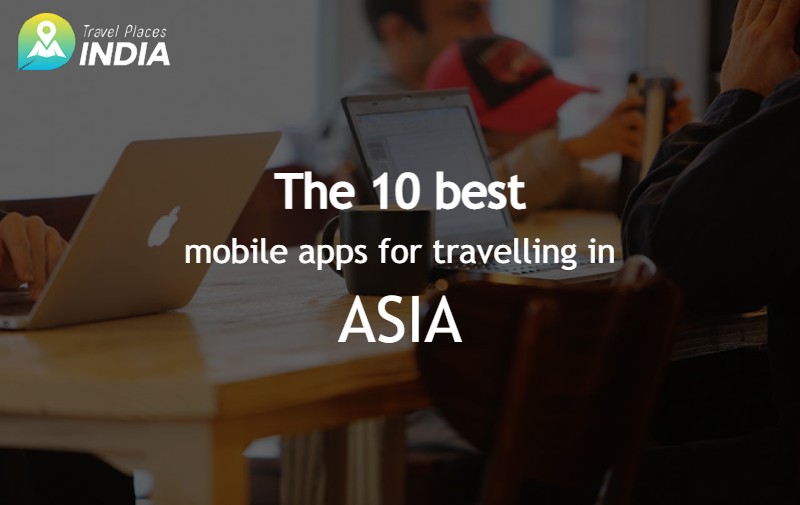 Category : Travel Tips
By: Travel Places India
Whether you're an expert vagabond or an old traveling sage, there's no doubt that we're all looking for ways to make our next adventure just a little bit easier.
In the good old' days we'd pull over to the side of the road, swallow a little pride, and stiffly walk into the dusty convenience store and ask the sleeping clerk for directions, pointing ever so awkwardly at our crinkled map, which will never be folded back into place as intended.
But this is 2017! Let the sleeping clerk be!
Below you will find my top ten apps for traveling in Asia.
Apps for Getting to Your Destination
Do you know where you're going on your next adventure? Great! Do you have absolutely no idea? Well, that works too! Skyscanner is the application of choice for people traveling in Asia. This application helps you locate the cheapest flights whenever and wherever you wish to go.
Even if you have no idea where you want to go, Skyscanner lets you choose your travel dates and then pulls up the cheapest destinations all over the world.
This app is great if you're new in town and have absolutely no idea where you're going. Use it to locate must-see local destinations or to find the nearest 7-Eleven. Without it, you might miss out on a quality destination that's just around the corner.
Do you know where you're going to stay when you get to Asia? Agoda can help. Agoda is a user-friendly application that will help you locate your next hotel on your journey around the world.
I recently used Agoda while I was traveling in Asia and couldn't be more satisfied with how in-sync everything was. My reservation showed up right on my calendar and sat there as a friendly reminder: "You're traveling soon, friend." Apps for When You're at Your Destination
Traveling in Asia is awesome because you have so many different countries to create those life-long memories. Don't waste all your time worrying about calculating exchange rates in your head. Leave that to your algebra teacher along with the application XE Currency. XC Currency is the easiest way to go from Currency A to Currency B and takes less time than taking a quick glimpse at your Instagram feed.
I was living in the African wilderness just a few years back and the first sounds I heard upon my return to the USA was this: uber, Uber, UBER!
You can't escape it and you don't want to. Uber is a super easy way to arrange a pick-up and get to your destination safely. The use of Uber takes away the frustration of arranging an over- priced taxi or getting the "foreigner price" while traveling in Asia. Haven't used Uber before? There's nothing to be afraid of. Head on over to the app store and download now!
I love TripAdvisor more than I used to. Back in the day, I used to love applications such as Foursquare because I could check-in and see what's cool about a particular city. But now the site that I frequent more and more each month is TripAdvisor.
TripAdvisor allows you to find the local hot-spots of an area and gives you in-depth descriptions to help you plan out your next trip. There's plenty of package recommendations and tips that help you make the most of your precious adventure time. Check it out!
Apps for Communicating While Traveling in Asia
Google Translate allows you to translate text, voice, or image into the language of your choice. This application is a dream. While traveling and living in Asia, I have used Google Translate to help me understand bills, signs, and bank statements. Not confident in the technology? Either was I at the beginning. Trust me. It works.
It works at home and it will work in Asia. This is the easiest and most convenient way to keep in touch with our mother's back home. "Yes, I'm still alive, mom!"
It's also a great tool to help us coordinate and talk with the new friends we make traveling in Asia.
For those of us originally from North America, Line may seem like an out-of-place, nobody- uses sort of App. We are wrong, people! Line is a HUUUUUGGE application and is used my many people throughout Asia. This social network app is great for keeping in contact with all your new local friends you meet while traveling in Asia.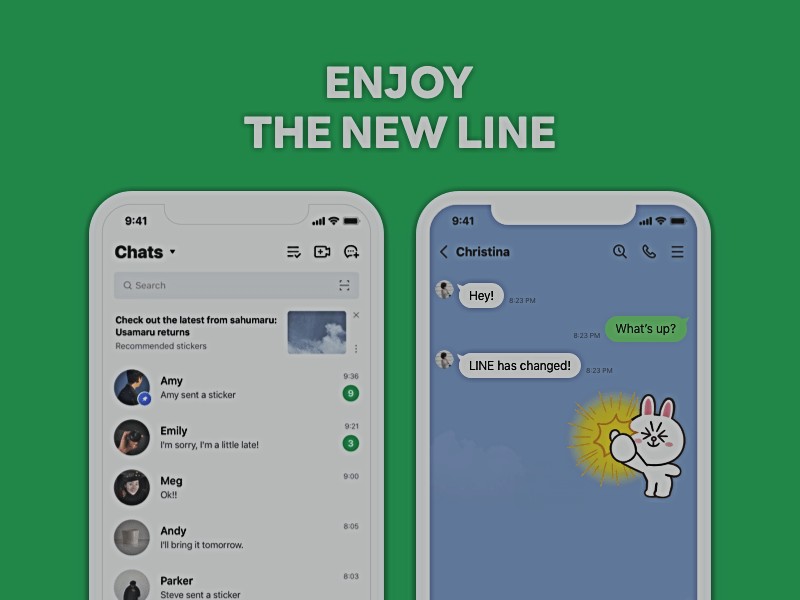 Go download it now. And don't forget to check out the gigantic assortment of Line Stickers available on the app.
Bonus!
Skype is used not simply to keep in touch with grandma while you're away; it is used in the professional sense as well. Perhaps your plans include a long-term stint in Asia. If so, chances are you'll need a job. In that case, there's a strong possibility that you'll need to be doing an interview. Skype interviews are the usual way-of-business in the English teaching realm. Don't be surprised if the hiring HR Department emails you with a request of your Skype ID.  Go to the app store and get Skype now!
 About the Author: This article was written by Tyler Smit, savvy travel blogger at asabbatical.com , a personal travel blog of Adrian Sameli. To connect with Tyler, follow him on Facebook.