How to Survive a Connected Flight?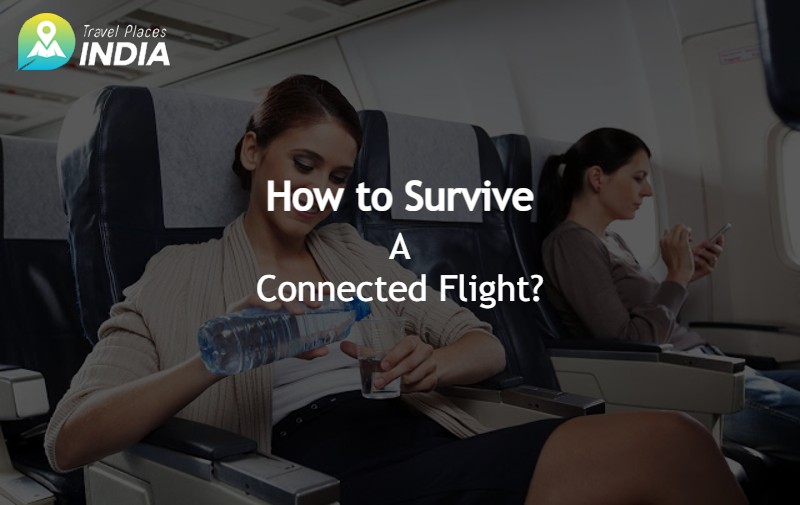 Category : Travel Tips
By: Travel Places India
Perhaps the worst nightmare for any family is missing a connected flight and once missed; the formalities can get even trickier. It's also expensive since you'll be paying for additional waits at the airport and managing unplanned expenses on food and lodging.
If you're a frequent traveller, missing connected flights is almost inevitable with tighter airline schedules and oversold reservations. To book Air India flight is one way of combating the stress, check out a few tips to survive through!
Book Early
Early morning flights are rather hassle free and have a better travel record as compared to other timing throughout the day. If you can, book Air India flight that departs at 6 or 7 A.M. for smooth and hassle free experience.
Don't Book a Tight Connection
When making flight reservations, avoid accepting a connected flight that departs in less than two hours for domestic and three hours for international destinations respectively. No matter how much your booking agent urges, don't fell for it.
If you're flight's landing at a trafficked airport, you may get stuck in a long line that exceeds the time of your connected flight. And with family, retrieving the luggage and other items, hauling the baggage to the next terminal and you'll eventually run out of time faster than anticipated.
Prefer Front Seats
May cost you a little bit extra, reserving seats closer to the plane's exit would spare a few minutes to transit off the flight to the terminal. Almost all airlines today have advance booking system that allows you to fetch boarding card without actually visiting the agent's desk.
The only nightmare in this situation is your primary flight being delayed and once the plane arrives at the destination, move to the exit instead of pleading the flight attendant. Dart to the exit however without shoving and crushing others!
Ditch the Already Checked Luggage
Yet another query that pours at the airport from passengers is delay of loss of checked luggage and possibility increases when taking multiple flights. In many cases, your luggage is likely to move forward to the next point of destination even if your flight is delayed. You can avoid the trouble by travelling only with hand carry luggage that's easily accessible at all times.
Airport's Map Might Come in Handy
Having a map of the airport, either as a digital version or print would enable you to move through a terminal without getting lost. Pinpoint particular locations such as food venues, restrooms and means of transportation in between terminals (if needed).
Subscribe for Digital Notifications
Seamless connectivity in today's digital age is crucial and the same goes to your airline carrier. When you book Air India flight, be sure to download official flight app or any other that keeps you notified of any changes to the schedule. Be sure to share your email and mobile contact to receive notifications on the go (if any).
Follow on Social Media Platforms
Put Facebook and Twitter to a good use by subscribing to their airline pages! Any updates be it for the flight, airport or even traveller's destination air faster on social media than mere text messages or emails. A simple Twitter tweet may save your time and effort in case there's a major flight delay or perhaps inconsistent weather.
Always Carry Snacks in the Handbag
Whenever travelling with family especially children or even solo, its better carrying bite-size snacks like chips, cookies, pretzels or chocolates for untimely hunger. This'll save time and a few bucks purchasing at the airport especially when you need to move quickly from a flight to the next.
Conclusion
Make travel less hectic when you need to catch connected flights from the above tips or book Air India flight for the best experience right from the start. You can book cheap flights on مسافر  and avail amazing discounts and offers.