The Most Amazing Balinese Experiences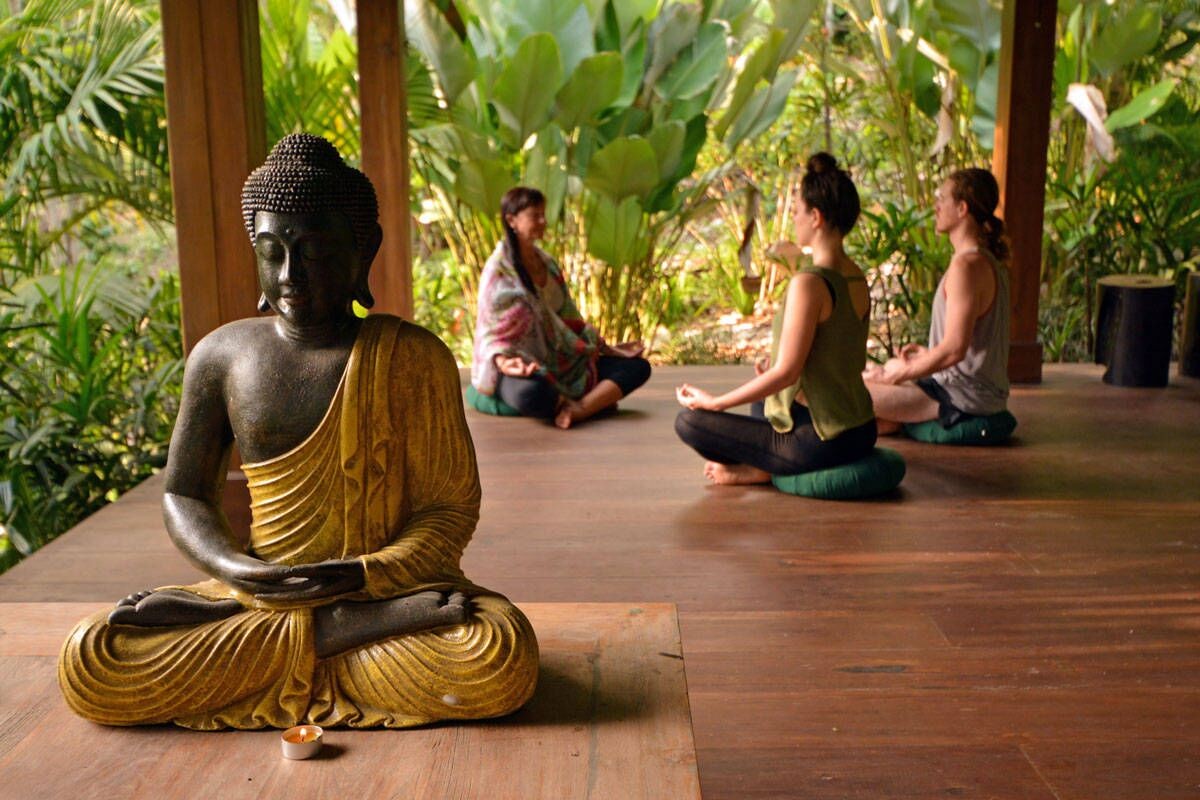 Category : Travel The World
By: Shubhi Gupta
In the center of the Indonesian archipelago, 8 degrees south of the equator, there is a unique place: the island of Bali. Of the 17,508 islands that make up the Indonesian archipelago, Bali is the only one with a majority non-Muslim population. Over 93% of the Balinese are followers of Balinese Hinduism, a unique form of Hinduism, influenced by centuries of local beliefs. Because there are more than 20,000 temples on the island, and the Balinese rituals and beliefs are found in every aspect of life, Bali is also known as the Island of the Gods.
There are various activities you can do on this amazing island once you get here.  These include trekking, scuba diving, surfing, learning yoga, going for an adventure on an ATV quad bike, enjoying the nightlife, or just relaxing by the pool or on the beach.
If you are one to love getting spoiled, Bali is the place to be. More specifically, we recommend AMO Spa. Situated in Petitenget, Seminyak, and Canggu, the beauty spa offers all kinds of beauty treatments. Starting with hair, nail, beauty, and massage treatments, AMO day spa is the place to relax and unwind, while enjoying the décor and various beauty treatments. With recliner chairs, soft music and a calming ambience, AMO Spa offers quality treatments at affordable prices. As well as the amazing beauty treatments,  AMO SPA is also one of the best hair salon Seminyak, so book your appointment to be looking and feeling your best from head to toe.
For the thrill seekers, a trip to Bali must include a bike tour around its beautiful places. Bali Island ATV are the experts that provide the best experience when it comes to quad bike tours. Offering powerful automatic quad bikes, that are ranging from 500 CC to 700 CC, they are easy to ride and make your adventure complete. With one or two hours rides, admire the beach sands, the rice fields, and the landscapes this amazing place has to offer. The tours include a pick up from your hotel, insurance and the friendly and experienced English speaking guides will make sure you have the time of your life.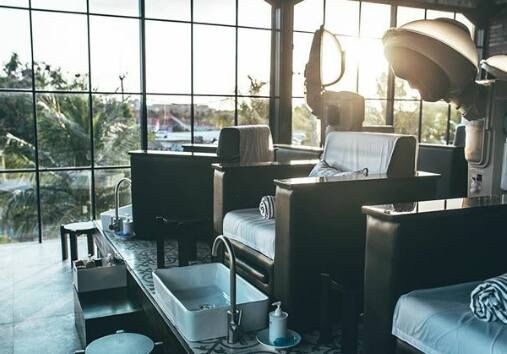 Traveling to Bali or anywhere in the world means looking for a place to stay. If you come with a large group, a  3 bedroom villa Seminyakis all you need. Hu'u Villas offer a truly luxurious three bedroom penthouse villa. You'll find two bedrooms main building, and one in a spate bungalow next to the pool.  They come equipped with huge beds, AC, private pool, kitchenette and a lounge area to relax in. This is the best place to enjoy a place together with your loved ones, but also to have that much  needed privacy in your own room. Enjoy the tropical vibe that is just a slide of doors away and taste the Balinese air while enjoying your favorite Drink.
One of the places you should go to while is Bali is Sea Vu Play, one of the best restaurants in Seminyak. Sea Vu Play is the place to be when it comes to fun, drinking, eating and having parties with international Drink. Other options include dining or dancing the whole night in the Rum Jungle lined with palm trees. Also, if you want to enjoy sports, there are regular screenings of all the big sports action including horse racing, cricket, AFL and rugby.
Staying in one of the amazing  Seminyak villasshould be on the top of your list when coming to Bali. Staying in a villa means you get your own private pool and even your own staff to take of your while you focus on relaxing! What's even better is that you won't have to surf through the millions of options in order to find the best place for you. Bali Villas and More are a designated website where you can find the perfect place for your needs in no time – just send them an enquiry and their team of Bali travel experts will get to work to find the perfect villa for you.
Booking hotel accommodation in Bali can mean a great stress for you as after just one internet search you may find yourself confused by all the options out there. When you are visiting for the first time, it takes a great deal of patience to search all the information and choose the place you want to book. However, Bali Hotels and More can take the stress out of booking your accommodation for your upcoming holiday trip. They keep a database with the best hotels all over Bali. With amazing deals and secure on line booking you can find the best hotels in Seminyak bali for an unbeatable price.
Mount Batur Trekkingis one of the highlights of the active traveler's trip to Bali. The Mount Batur Sunrise Trek is one of our most popular tours and not only do you get to explore an active volcano and get up close and personal with one of Bali's most sacred mountains, but you also get to experience spectacular views of the sun bursting onto the horizon in a riot of oranges and yellows and slowly spreading over the caldera and lake below. This is something that must be admired while in Bali. Bali Tours and More is a database with all the activities that can be done and the best tour guides to ensure your experience is as good as it can be.
IF you think you've seen everything Bali has to offer, then pay a visit to the Gili Islands (Gili Air, Gili Trawangan, and Gili Meno) which are three Instagram perfect tropical islands offering a holiday experience you'll never forget. The Patagonia Xpress is a fast boat Bali Gilithat includes an air-conditioned salon, four 32-inch TVs with flat screens, free Wi-Fi, luxuriously comfortable seating, and modern toilet facilities. Also, when it comes to safety, Patagonia Xpress rises the standard with all the needed equipment. They'll even pick you up and drop you off from your hotel in the main tourist areas on Bali and you can book securely online.