10 ideas for the best things to do in Salt Lake City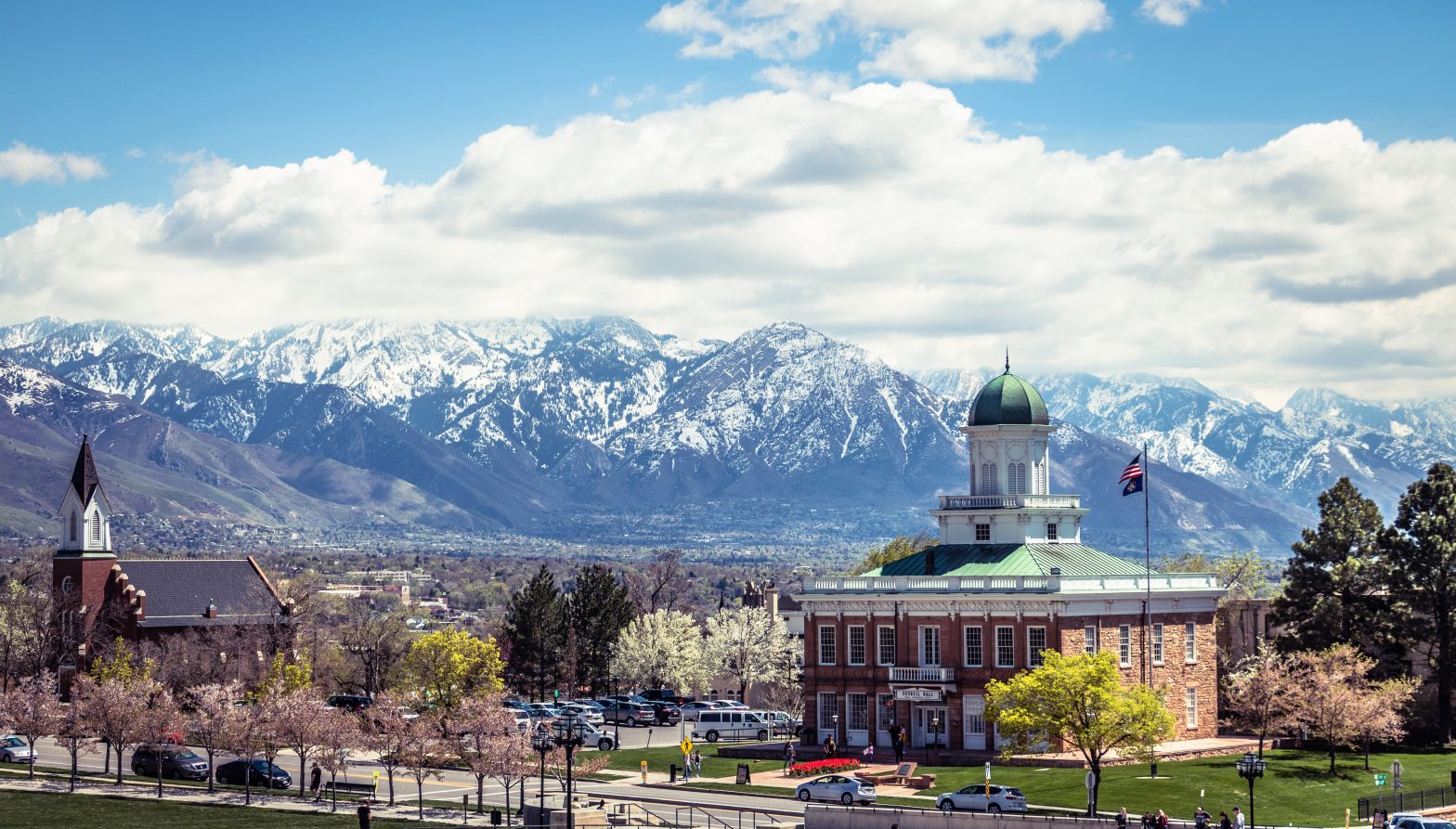 Category : Life Tour Packages travel Travel Places Travel Stories Travel The World Travel Tips
By: Emily Rodhas
So you are looking to spend some time in Salt Lake City, Utah? You've come to the right place! There are so many incredible things to do in Salt Lake City that it can be hard to decide where to go and what to see first. We've broken down our favorite things to do in Salt Lake City into 10 categories that highlight everything from adventure and leisure to history and art. Whatever you choose, you'll have a good time!
1) Stay at Temple Square
The heart of Salt Lake City, Temple Square is one of Utah's most interesting landmarks. The grounds have been visited by every U.S. President since Herbert Hoover, but they're also a lovely park space filled with ponds and paths perfect for relaxing or taking pictures at night when everything is lit up with Christmas lights. During winter months, it's also a prime spot to see thousands of birds migrating southward: Just keep an eye out during your visit with Spirit Airline Website and you might catch a glimpse!
2) Go Hiking
There are an abundance of hiking trails throughout Utah. One of my favorite hikes is Parley's Trail, located in Midvale. The trail winds through Red Butte Canyon and is perfect for those who love seeing a wide variety of plants and wildlife. Another great option is The Waterfall hike, which takes you to a majestic waterfall located on Mt. Olympus near Woodland Hills and Herriman. The hike lasts about 1 hour but it's worth every step! If you have time while you're here, I also highly recommend taking a trip up Big Cottonwood Canyon especially during autumn when all of Utah explodes with colors. Many people don't realize that such a small state has so much natural beauty to offer!
3) See a concert at the Eccles Theater
The Eccles Theater opened in 2009, bringing a first-level venue to downtown SLC. The former Salt Palace was converted into a great performance hall that seats 3,900 and features amazing acoustics. Some of the biggest names in music have performed here, including Kanye West, Elton John and Taylor Swift. If you're looking for something small and intimate there's an attached lounge where they often host comedians and local bands. A few blocks away you can also catch new releases at Broadway Cinemas or go old school with a movie at Megaplex Theaters on City Creek Mall . See what's playing!
4) Take a walk along the Great Salt Lake Shoreline Trail
The Great Salt Lake shoreline trail is like no other. It's a fantastic place to walk, run, bike, or even rollerblade on a clear night. You can go by yourself or with your family and friends, and it's one of our favorite ways to enjoy a sunset over the Great Salt Lake! What makes it so awesome? You can explore 14 miles of some of Utah's most beautiful landscape while taking in stunning views of Magna, Tibble Fork Reservoir, Antelope Island State Park, Oquirrh Mountain Range, Eagle Mountain and many more beautiful sites. The best part about all of that is you can see everything without ever leaving your car!
5) Watch A Play or Musical At The Capitol Theater
Opened in November 2012, Library Bar Downtown is one of several restaurants and bars that has opened within walking distance of Temple Square. If you want a drink but aren't ready to head home yet, Library Bar Downtown offers a handful of local beers on tap along with a good selection of wines. They also serve some small bites until midnight, so if you don't get enough food at dinner time, head over here to fill up on something tasty! Keep an eye out for upcoming events at Library Bar Downtown—there are trivia nights every Wednesday and karaoke every Thursday.
6) Visit Antelope Island State Park
Antelope Island State Park is a must-see destination near Salt Lake City. It's home to bison, deer, elk and bighorn sheep (and more than 350 species of birds). The small island is also right next door to an enormous Great Salt Lake. At 4,300 acres, Antelope Island has three times as much land as it does water and enough beaches to keep you busy all day long. After you've had your fill of nature at Antelope Island State Park, there are plenty of additional activities available nearby such as visiting one of Utah's many museums or hiking through Provo Canyon. Or take some time out for a relaxing stroll on Temple Square—the heart of downtown Salt Lake and home to LDS Church headquarters.
7) Go ice skating at Peaks Ice Arena
At just $7.50, Peaks is one of Utah's most affordable ice skating rinks and with public skate sessions happening throughout the day, there's no reason not to give it a try. At night you can even hit up their teen skate on Friday nights. With all of that said, I still feel like Peak Ice Arena gets left out of a lot of local conversations when it comes to awesome family-friendly activities, so here's a friendly reminder: Peaks is great! And inexpensive!
8) Eat dinner at Fire and Wine Steakhouse & Lounge
Snowbasin Resort, located just outside of Ogden, is one of Utah's premier ski and snowboard resorts. But it has expanded far beyond its winter-sports reputation with a number of summer activities that include hiking, camping, rock climbing and more. Plus, Snowbasin has something unique—three championship golf courses are located on its site and call at the Telephone number for spirit airlines and get a discount on a Salt Lake City trip. Head here any time of year to challenge yourself against some top courses or take advantage of their water park during warmer months.
9) Fly down Snowbasin's slopes during wintertime
Library Bar is located at 255 E. 400 South, Suite 145. It's a little out of place, like an oasis in an otherwise dismal sea of skyscrapers and office buildings. This bar is nice enough that it warrants a visit during your trip to Salt Lake City alone. Plus, who doesn't love a great mixed drink? If you're visiting Utah during fall or winter—or even if you just get off work early—consider stopping by for their 4-6 happy hour special: $4 mixed drink and wine and $5 draft beer from 4-6 p.m., Monday through Friday.
10) Get a drink at Library Bar Downtown
The beautiful Library Bar at Hotel Monaco is a must-visit. This chic, European-style pub offers everything from French 75s and snifters of whiskey to locally crafted beer and craft mixed drink, all served alongside an array of tapas plates that are sure to complement your libation of choice. Enjoy all of that with a stunning view of Temple Square through floor-to-ceiling windows – no wonder it's been one of our favorite places since day one! As an added bonus, The Library Bar partners with Sunday Parkways each summer and provides participants with ice cream floats as they pedal through downtown Salt Lake.