Resorts of Corbett – Perfect Wildlife Retreat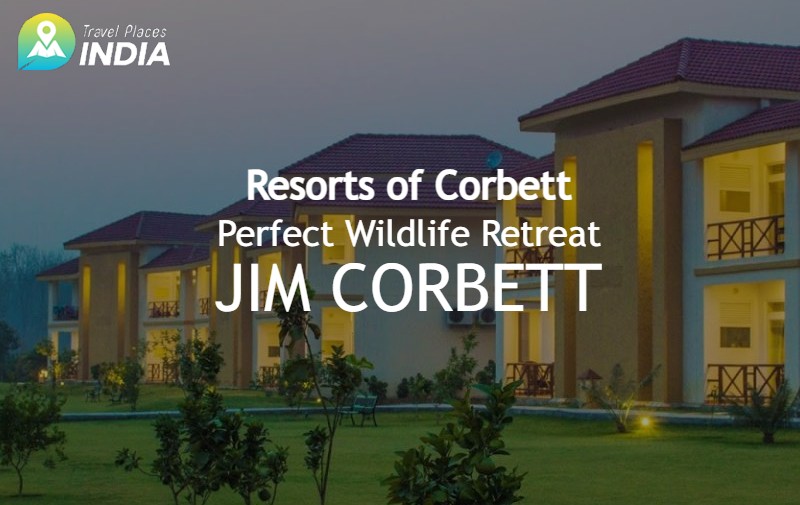 Category : Travel Places
By: Travel Places India
Are you thinking of taking a break from your hectic work-life schedule? Everyday monotonous routine can definitely make anyone yearn for perfect retreat. How about going to place which is nestled in the lap of the nature, lush with different types of flora and fauna, placed in the sub-Himalayan belt. If so, then you must consider going to Jim Corbett National Park. Situated in the Nainital District of Uttarakhand, it is India's first national park on the banks of the river Ramaganga,
Corbett Park is a key tourist site for all exploration and wildlife admirers. There are many resorts in Corbett in the surrounding area to efficiently manage any number of tourists, which happens especially during the peak season.
Resorts in Corbett national park are mainly favoured by tourists who love to enjoy the attractive scenery of the park and want to see wildlife in their natural habitat as they unwind in the comfortable accommodation. There are more than a few resorts that offer remarkable hospitality services by combing comfort with luxury at varying prices. You can find these holiday resorts most of the times around the national park, which is considered to be the prime tourist spot. Most of them promise to offer conference room facilities; have restaurants, gymnasiums, mini bars and swimming pools to make the stay pleasurable.
Resort De Coracao is one of the best resorts in Corbett that is widely known for the services it offers to the customers. It lies in lies in the heart of Jungle, which is sprawls over a surging 6 acres of mountainous trajectories, plateaus and valleys, where tourists can enjoy splendid never-ending panoramic view of the fields.
The resort offers world class ambience, accommodations and facilities, and is the best place provided you are planning for incentive tours, conferences, team building trainings, escapade and family holidays. Most of all, they have a team of highly trained professionals who always ensure that each and every guest is given undivided attention without failure.
This resort in Corbett accommodates to all the requirements of its treasured travel partners and guests including corporate, national and international tourist and travel agents beyond what they actually expect.
The resort has a state of the art conference hall where companies can carry out important business meetings and conferences, a swimming pool, an in house gymnasium and a spa for complete relaxation. During your stay in the resort in Corbett you can definitely enjoy several adventure and outdoor games, such as river crossing, rappelling, rock climbing, angling, football, pool football and basketball, soft ball cricket, water polo, badminton, and volleyball are available for people of all age groups. Apart from this various indoor games that you can enjoy there are chess, carom, ludo, crayon and clay play.
Most of the resorts in Corbett are known for spreading right word of mouth about the environmental conservation by offering awareness programs about wildlife conservation, increasing global warming, erratic changes in climate, and ways to cut down the carbon foot print. On special demand, tickets for the elephant and jeep safaris are even made available by these holiday homes.