Rajasthan | Dreamy Places in Rajasthan to Visit with your Partner
Category : Tour Packages travel Travel Places Travel Stories Travel Tips
By: Travel Places India
We at Travel Places India, providing Blog Related Information to Visit India – Dreamy Places in Rajasthan to Visit with your Partner
Are you imagining making your honeymoon in Shahi Rajasthan very sweet and memorable? So, let us present your imagination in real and true truth. Yes! You are right Read. So let's go about how this is not only your imagination but beautiful truth.
Let's first take a look at the glorious history of Rajasthan.
The history of Rajasthan is full of heroism, art, culture, education, battle of clans and foreign invaders, renunciation of palaces, forts, mystical hovels, and heroics fought against it.
Also Watch This Video:
The best thing about this hero land of Rajasthan is that the sacred soil of Rajasthan has managed to maintain the dignity of many of its historical sites. Chief among these are the various marvelous palaces and forts built by the succession of Rajput and Souravyaan Mewari kings here.
Geographically, Rajasthan is the largest state of India and it has got fame in the whole world by the name of Thar Desert.
The word Rajasthan is made up of two Hindi words Raja and Sthan, "Raja" means the Rajwadas here and the sthan means the land. In clear words, Rajasthan means the place of kings.
Dreamy Places in Rajasthan
The royalty and romance of Rajasthan is an ideal combination, all the beautiful cities of Rajasthan have a different kind of attraction. Staying with your loved one in the royal and heritage hotels of Rajasthan is one of the best ideas that anyone can ever think of, hand in hand, and experience it together. To visit the royal Rajasthan.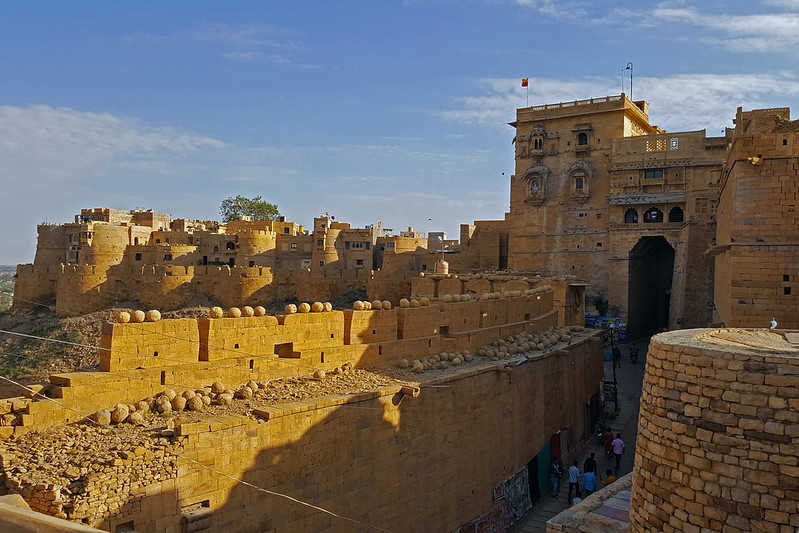 It guarantees to find you in love with each other and even as long as you continue exploring the cities of royal Rajasthan and the desert roads here, below are some of the top honeymoon destinations in Rajasthan, which will give you better Planning a honeymoon.
Also Watch This Video:
We will give you a list of the major places and reasons to travel to Rajasthan with your life partner if you are in your loved one or other places:
*So let's take a look at those amazing places below.
Ajmer
Ajmer is generally popular throughout India for the sacred pilgrimage of Khwaja Moinuddin Chishti.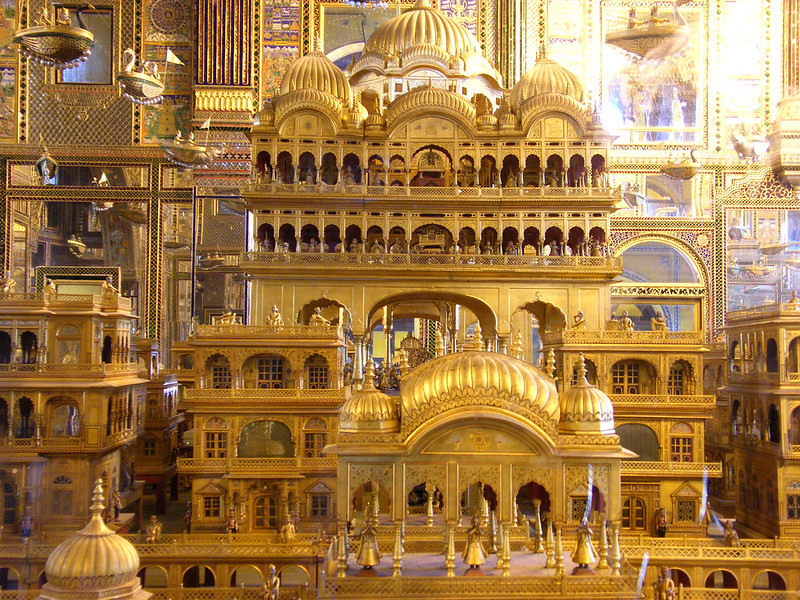 This is a beautiful place for all the loving couples who love the Sufi era| visiting Dargah Sharif is something that cannot be forgotten.
Ajmer is a very charming city within the lush green hills, which will add to the love of you and you are beloved.
Pushkar
Pushkar has always been famous as a beautiful and serene city and has been one of the best honeymoon destinations for couples in Rajasthan. Pushkar is surrounded by high mountains and green trees on all sides, which enhances the beauty of the place.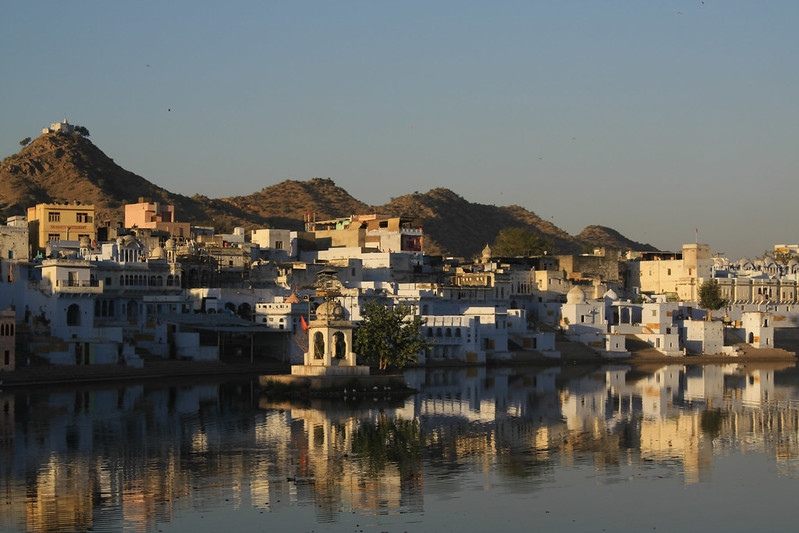 This place isn't that romantic, but it's not that expensive either. This is a better option for all the couples who are looking for a beautiful honeymoon destination in Rajasthan on a low budget.
If you are thinking of a honeymoon in Pushkar, then the best time to visit is from March to November as the weather is pleasant and beautiful then.
Udaipur
Udaipur is world-famous for its royal romanticism and glorious history. Famous as an ideal place for couples, and it is a symbol of valor, sacrifice, and sacrifice.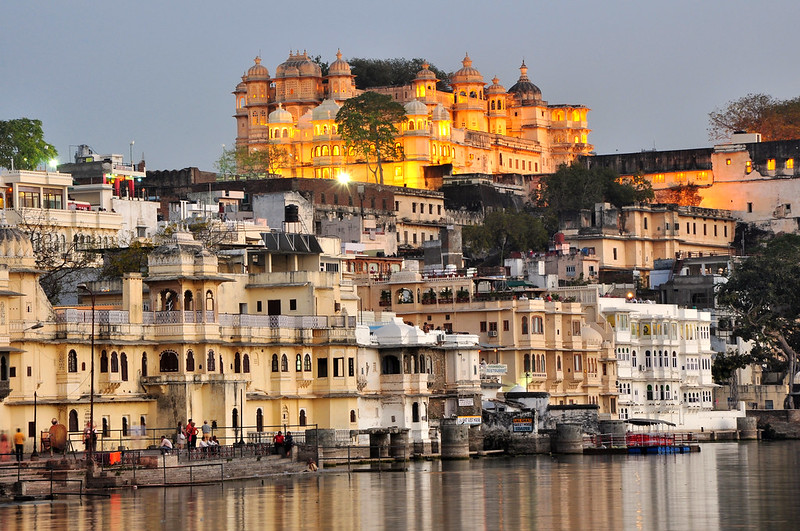 In Udaipur, you can enjoy a romantic boat ride with your partner in the calm waters of Lake Pichola while witnessing the beauty of the palaces. One can enjoy wonderful views all around here. The city is also known for its magnificent gardens and rich cultural heritage sites.
The luxurious hotels and resorts of Udaipur will offer all kinds of conveniences and a royal feel. The best time to visit Udaipur is from September to March as the weather is cool and pleasant.
Jaipur 
Jaipur is known all over the world due to its historical pride and being the capital of Rajasthan and Jaipur is also known as the Pink City. Jaipur is a lovely destination for all the couples who are planning a royal and memorable honeymoon.
Jaipur has everything a couple asks for, sumptuous sweets, luxurious hotels, Havelis of ancient times, and much more that has managed to attract more tourists from India.
For this reason, Jaipur sightseeing has remained the most popular destination for couples for decades.
Jaisalmer 
Jaisalmer is famous as the Golden City of Rajasthan. This is a very beautiful and amazing place that is capable of giving a different experience to all the honeymoon couples in Rajasthan.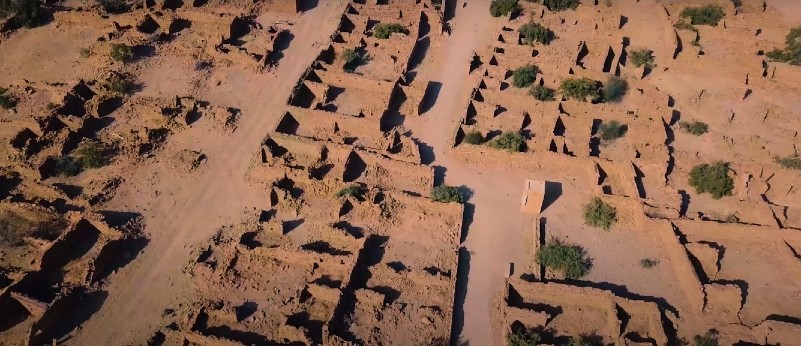 Jaisalmer attracts tourists from all over the world to explore the Thar on camels, enjoy barbecue dinners and drinks, and last but not least to witness the amazing folk dance and music.
Also Watch This Video:
You can take the pleasure of visiting the splendid mansions of Jaisalmer forts and experience a different and beautiful golden mirage city while in Rajasthan with your couple. The best time to visit Jaisalmer is from March to November as it offers pleasant and pleasant weather to travelers.
Last Updated:  August 3, 2021