How to Travel to Dehradun From Delhi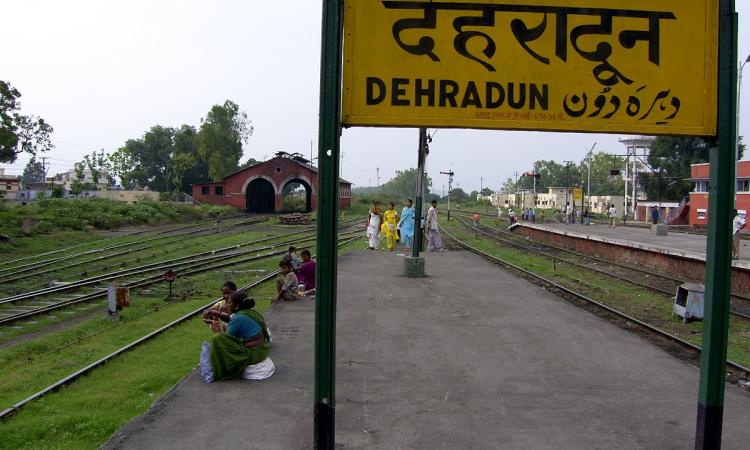 Category : Travel Places
By: Travel Places India
Dehradun is the capital city of Uttrakhand   State. It is one of the oldest cities in India. Dehradun, also known as Dera Doon, is the winter capital and the most populous city of the Indian state of Uttrakhand.
How to Reach Dehradun
By Air:                                                                                                 
Dehradun has its own domestic airport named Jolly Grant Airport. . Jolly Grant Airport is also known as Dehradun Airport. The airport is 27 kilometres (17 mi) from the city centre and lies in Doiwala. The nearest international airport is in New Delhi. As of now Air India, Air India Express, Alliance Air, IndiGo, SpiceJet, and Vistara operate flights from Dehradun to Mumbai, Lucknow, Delhi, Ahmedabad, Jaipur, Allahabad, Bangalore, Hyderabad, Indore, Kolkata and several other cities.
By Road:
Dehradun lies on National Highway 7, National Highway 307 which connects it to states Punjab, Haryana, Himachal Pradesh, and Uttar Pradesh. The  Uttrakhand Transport Corporation (UTC), a public sector passenger road transport corporation is a major constituent of the transport system in Uttrakhand operates intracity and intercity bus service. Other modes of travel for local inter-city transportation are public transportation buses, auto rickshaws and cycle rickshaws.
By Train:
Dehradun railway station is the city's largest train station. Part of the Northern Railways (NR) zone. it is the last station on the Northern railway line in the area. The Indian Railway Stations Development Corporation (IRSDC) is working on the redevelopment of existing railway stations to turn them into world-class travel hubs.
Places to visit in Dehradun
Robber's Cave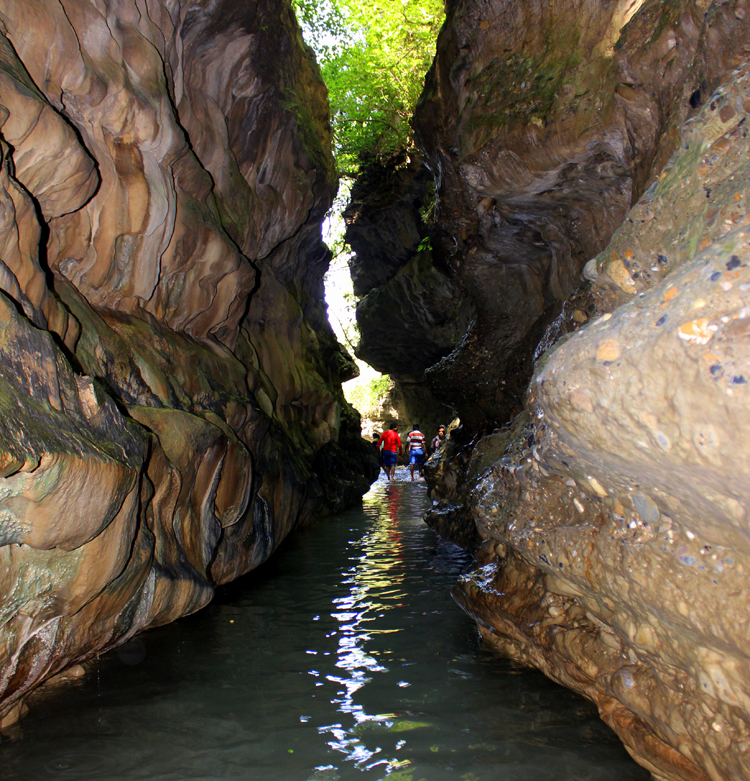 Image source: transindiatravels
Robber's Cave is also known as Guchhipani or Guchu Pani. Robber's Cave is only 14.4 kms away from the Dehradun Bus Stand. Believed to be the hide out of the famous Sultana Daku and his band of dacoits. The cave formation has thus been named Robber's Cave. It is a natural cave formation where rivers flow inside the cave. The place is a tourist site and is maintained by Uttrakhand State.
Tapkeshwar Temple Dehradun
Image Source: Punjab Kesari
Tapkeshwar Temple The in Dehradun is an ancient place of worship. The Tapkeshwar Temple is about 7.0 kilometers from the Robber's Cave. It is a temple of Pashupati Lord Shiva. It is situated beside a forest on the bank of the Asan river and the main deity (Shivalinga) is housed in a natural cave.
Sahastradhara Road
Sahastradhara is located at just 15 kms from Robber's cave and 18.6 kms from the Tapkeshwar Mandir. Sahastradhara is a sulfur water spring of very low temperature and remarkable medicinal value. The aesthetic beauty of the site is exaggerated by the Baldi River and the caves. Sahastradhara is suitable as a picnic spot.
Buddha Temple
Constructed by the highly revered Khochhen Rinpoche, the Buddha Temple in Dehradun is among the most notable tourist places in Dehradun. Known for its intriguing Japanese style architecture, beautifully-manicured gardens, and serene ambience, the temple depicts the life and teachings of Lord Buddha in the form of paintings and murals. Buddha Temple is about 4.7 km from the Dehradun Bus stand. Nearby railway station is Dehradun railway station 9 km and airport for easy access is Jolly Grant Airport 31 km.
Lachhiwala
It is a popular tourist destination especially during summers. It is well known for its forest scenic beauty, man-made water pools and bird watching. It is now known as Nature Park. Lachhiwala is only 15.3 km away from the Dehradun Bus Stand and 22.4 km from Tapkeshwar Temple.
Malsi Deer Park (Dehradun Zoo)
Formerly known as Malsi Deer Park, the main objectives of Dehradun Zoo are conservation of wild animals, developing an education centre and a rescue centre for wild animals. It is about 16.5 km away from Dehradun bus stand and 4.6 km from Robber's Cave.
Shopping in Dehradun
Dehradun is not just a place to visit for its beautiful structures and scenic views; it also has a lot to offer shoppers. Dehradun offers a mix of local must-haves with international brands.
Uttrakhand's a tradition of handicrafts. Dehradun being the capital of the state has good market places. Woolen garments mostly made by the Tibetan women are also popular items for shopping in Dehradun. Warm and beautiful sweaters, cardigans, shawls at dirt-cheap prices are available at the markets round the year.
There are many places for shopping in Dehradun. But Paltan Bazaar area, lined with various shops is the most popular haunt. You may also hang out at Rajpur Road and Ashley Hall areas.
Related Posts:
MY ROAD TRIP TO UTTARKHAND FROM DELHI WITH HUSBAND
Last Updated: Feb 11, 2021