Hampi – a wanderer paradise – karnataka, India
Category : Travel Places
By: Travel Places India
Hampi is a small ancient village in Karnataka, a perfect weekend gateway from Hyderabad or Bangalore. It is a world known heritage site which is being maintained by UNESCO. It is not only historically rich but also rich in temples, ancient monuments, and landscape. There are various abandoned monuments such as the royal pavilion, beautiful temples, ancient street market, and many more. This place offers great views of landscape photography also.
Hampi is a city with slow life, starry skies, and lush green fields. The city is surrounded by River Tungabhadra and green fields of coconut and banana. The best way to explore this city is by bike or bicycle so that you can enjoy the quiet roads and mysterious surrounding. An awe-inspiring view you will get from Royal pavilion, just climb up the stairs and enjoy the whisper of winds, coconut field that soothes your eye and let your soul admire the beauty of lost Vijayanagara kingdom.
Hampi tells the story, rise, and fall, of the Vijayanagara Empire at around 1500 AD. Hampi used to be the second largest city in the world and was very famous for trading. King of Vijayanagara made the city flourish with several temples with marvelous architecture. Vithala and Virupaksha temple are two of them. Vithala temple is famous for its pillar which produces musical shrines when tapped dedicatedly. The temple also has stone chariot which is now seen on 50 rupee note. Vithala and Virupaksha temple lies, on the bank of River Tungabhadra, opposite to one another. One can use the roadway, which is the longest way, or coracle boat to cross the river. I would suggest coracle ride which is the specialty of Hampi. The terrains of Hampi provide an amazing view and the presence of boulders adds to its beauty.
Sasivekalu Ganesh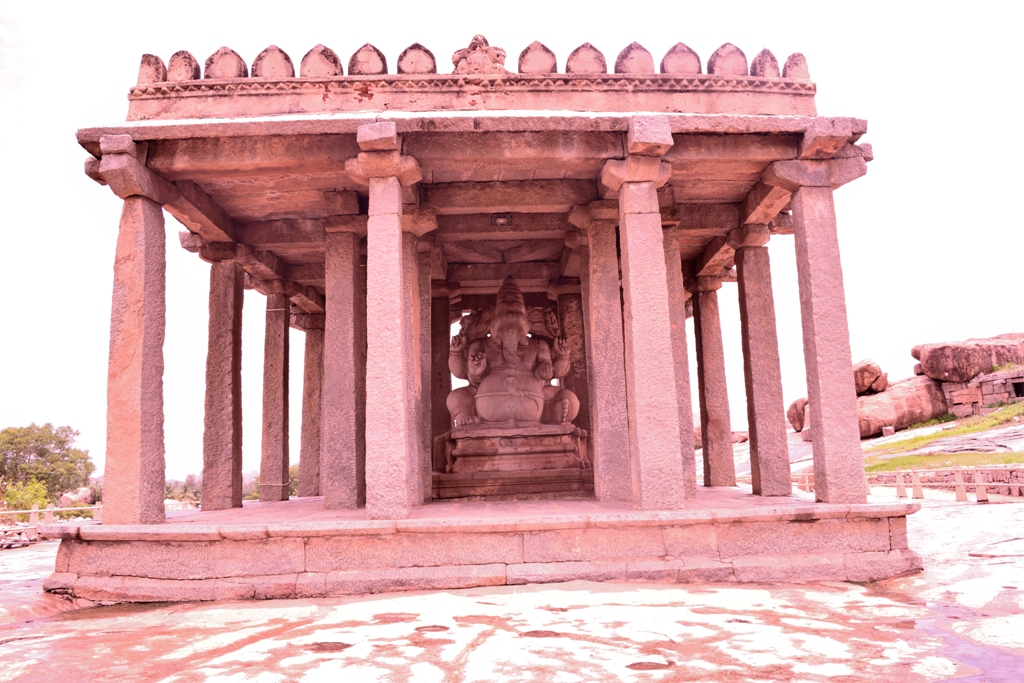 Stone Charriot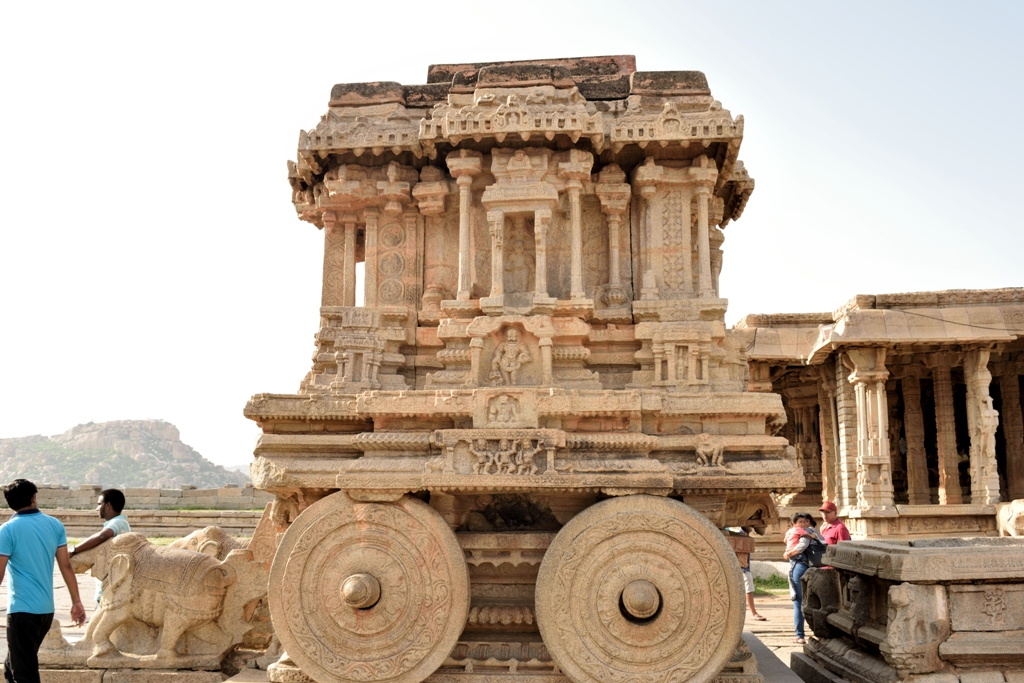 Underground Siva temple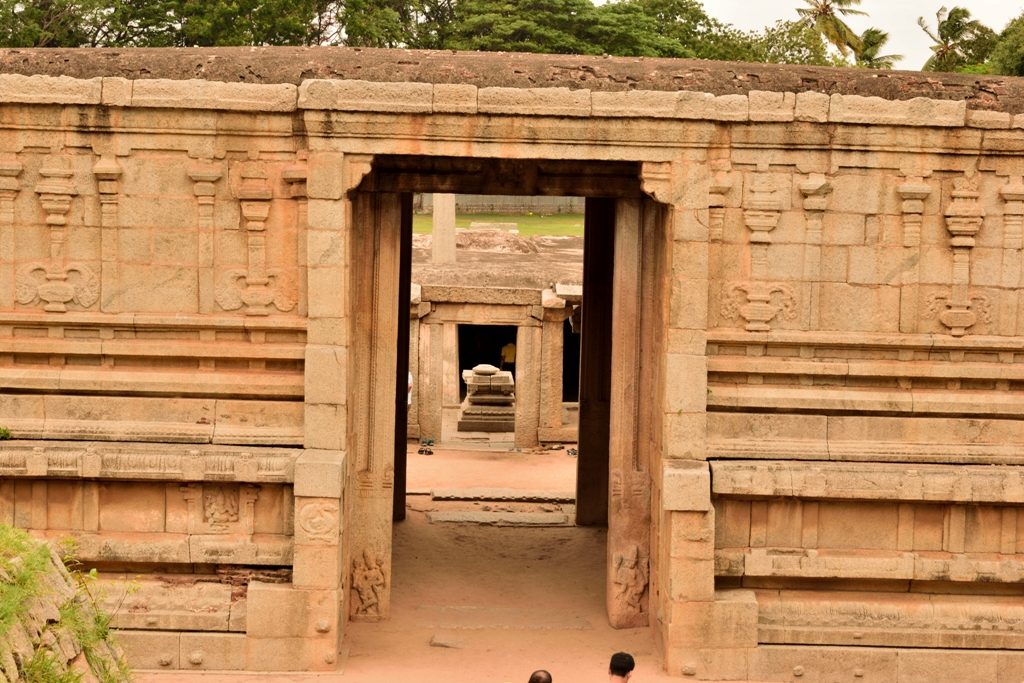 Vithala Temple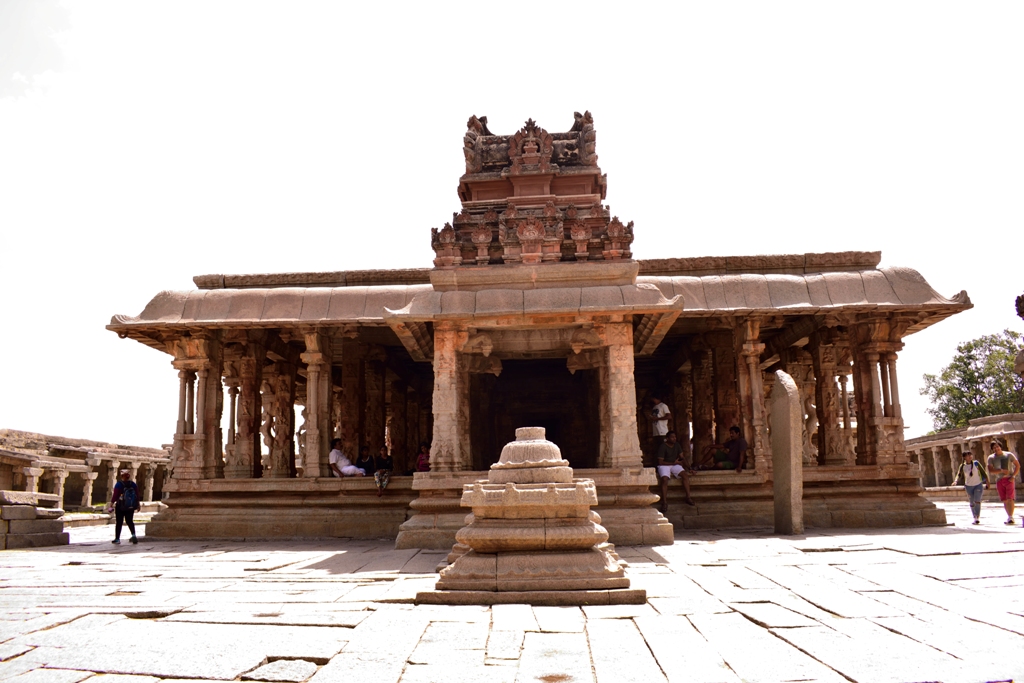 Underground Siva temple, Royal Pavilion, market street, Lotus temple, queen's bath are some other major attraction. There is a King balance nearby Vithala temple which is used to donate things equal to the weight of king. Sasivekalu Ganesh nearby Virupaksha temple is also very famous with a snake tied on his stomach. After the reign of Vijayanagara Empire, the city was looted by Mughals for several years and then left unflourished. The city has its root associated with Ramayana and it is said to be known as 'Kishkinda and Pami' in Ramayana age.
Hampi is the popular weekend destination from major IT cities so make sure to book your hotel well in advance because the city has a very less good option for stay. Good restaurant or lodging are found outside Hampi village because no new construction is allowed in the archeological site area. The best time to visit Hampi is during monsoon or winters, better carry some snacks and water bottle with you as there is very less option available.
About Author
Kundan is a travel blogger at Fotolaa, who loves capturing the moment in his camera and open-heartedly accept every road. He is currently exploring South India.