Amritsar's vibrant attractions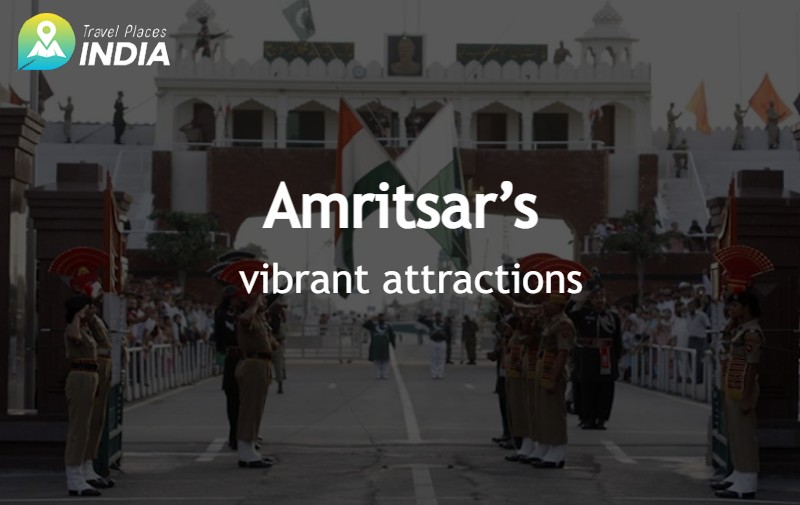 Category : Travel Places
By: Shubhi Gupta
Wagah Border crossing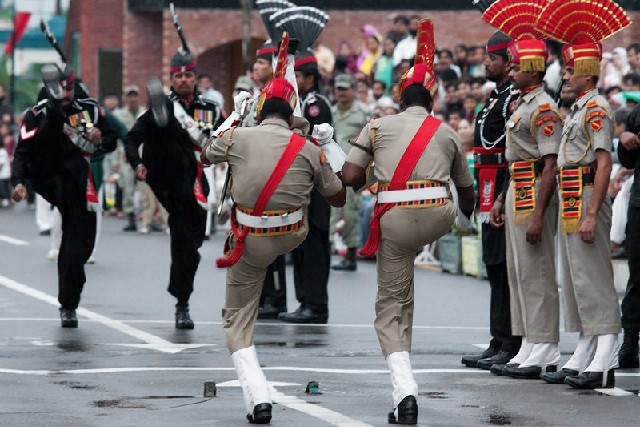 This is the border that marks the geographical divide between the countries of India and Pakistan.  After all that has been said, heard and written about the stressed relationship between these two countries over the years, this place going to come like a pleasant surprise to everyone. A ceremony called "lowering of the flags" has been a daily tradition at this gateway since 1959. Both the countries lower their respective flags every evening a few minutes before sunset. This is accompanied with joy and funfilled activities for the audience at both the ends. Patriotic songs are played, of both the nations, and people are seen engaging in singing, dancing and other fun activities. This border redefines the Indo-Pak relationship.
Golden temple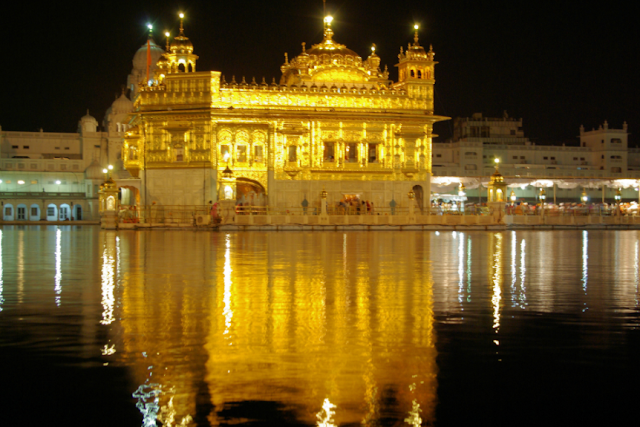 The life and soul of this city lies in the Golden Temple. One of the most sacred shrines for the Sikh religion. They also refer to it as the Harmandir Sahib or Darbar Sahib. It is surrounded by a pool of water, in which the reflection of the golden monument plays, inspiring awe in every visitor. Every day The Guru Granth Sahib is brought to the golden temple only to be retired to its original place by the night. The Langar(kitchen) at this temple, serves hot filling meals to almost 50,000 people in one day! And on special occasions and holidays, the number reaches around 100,000.
Also Watch This Video:
Jallianwala bagh
Every Indian would surely have read about the infamous Jallianwala bagh massacre, in their history text books. Enough and more Bollywood movies have touched upon this topic as well. In fact it is one of the most significant incidents in the history of Indian independence, where an unspeakable number of innocent Indians were brutally murdered on the order of the then Colonel Reginald Dyer. Till today the incident is remembered with a lot of pain by every Indian. Hence a lot of tourists who visit the city wish to see this place. You can visit this place anytime between 7am to 5pm. It is suggested to rent a two wheeler to ride to this place in order to avoid peak hours and rush.
Kesar da dhaba
Aesthetically speaking, this is close to a no show, but don't you get fooled by its simple demeanour. This is one of Amritsar's best kept secrets. Find out the proper location from the locals there. Get a motorcycle on rent in Amritsar from Wheelstreet.comand reach the place (considering it is located inside). Relish their most loved, ghee-filled paranthas, firnis, lassi, rajma chawal along with other delicacies. You are bound to lose yourself in the taste of their dishes.
Shopping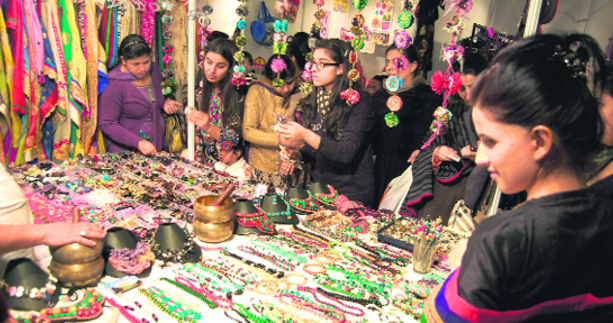 The Punjabi style and their Happy-go-lucky attitude can breathe life into anyone. Right from their clothes, to accessories, to decorations, everything is colourful and vibrant. Get yourself sojme dose of Punjabi joy and color in the city of Amritsar. Shop from the local markets like hall bazar, katra jaimal singh bazar amongst many others. All on one lane and at the most inexpensive rates.
Also Watch This Video: