Adventure Activities to do in Jodhpur | Plan your next adventure in Jodhpur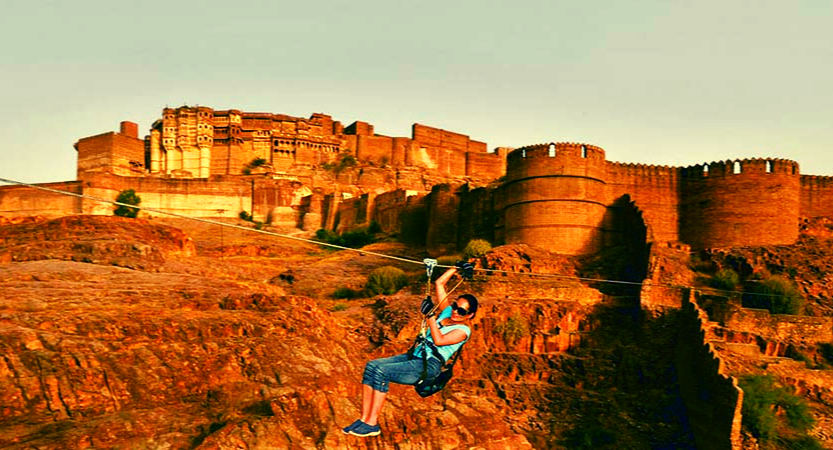 Category : Rajasthan Travel Places
By: Kamal Nayan
Jodhpur is one of the best places to visit in Rajasthan, India, Jodhpur is founded in 1459 by Rao Jodha, explore the magnificent 'Blue Beauty' in the heart of the desert and make your tour unforgettable. A melting pot of culture and heritage, Jodhpur is home to some of the best historical sites in Rajasthan. Jodhpur, commonly known as the Blue City of Rajasthan, is one of the major tourist attractions of the state.
The city is famous for its great and wonderful Mehrangarh Fort which is not only huge but also attractive. It has some great places to visit and explore Rajasthan, India. It is also one of those cities which is famous for its night tourism. A modernized view of authentic rural India can be easily seen here. The city was once known as the capital of Marwar, hence the people of Jodhpur and nearby places are known as Marwaris.
A rare breed of horse called Marwari or Mawani can be found here. The most visited place after Jaipur, Udaipur and Jaisalmer, Jodhpur is a beautiful flower in the desert of the scorching land.
Best Adventure Activities in Jodhpur
Along with its authentic Rajasthani flavour, the city is also famous for its adventure sports. Here you can find a lot of activities that increase the rush of adrenaline in your veins. Apart from the magical sightseeing of Umaid Bhawan Palace, Moti Mahal, Chamunda Mataji Temple and Jaswant Thada, Jodhpur has some great outdoor activities.
If screaming while gliding or sliding is what you love the most then here are some of the best adventure activities in Jodhpur. Booking a Jodhpur taxi in Jodhpur, you can go to do these adventure activities in Jodhpur.
The best adventure activities in Jodhpur are:
Paragliding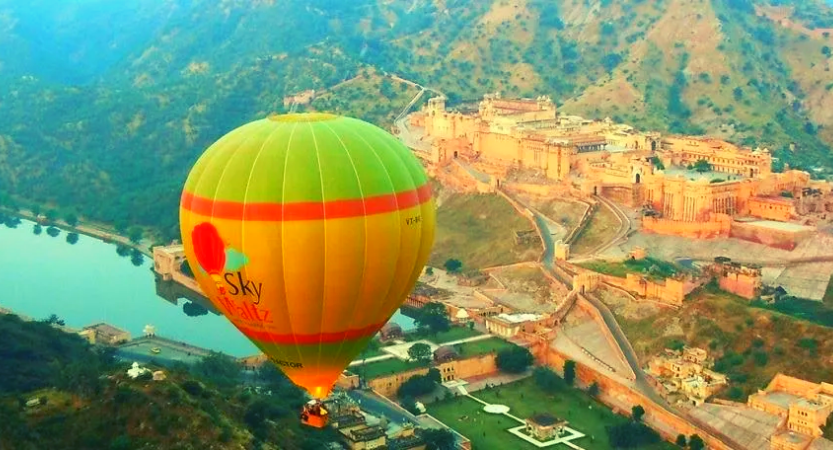 Looking for some more offbeat adventure with a visit to the monument and safaris? Then paragliding in the skies of Jodhpur can be your ideal companion. With a professional pilot and all the safety equipment included in the package, paragliding will surely be much more thrilling than your normal flight. A flight lasts for around 20 minutes to 1 hour and that time will become one of the most adventurous times of your life.
Location: School, 22, Behind Pooja House, Near Chopasni, Jodhpur, Rajasthan 342008
Desert Safari
Desert safaris are a must-do activity for travel enthusiasts. The true taste of a rusty and dusty Rajasthan can be found only in the deserts and safaris are the best way to explore the desert. Sun City in Rajasthan offers you the option of both 4×4 and camel safaris to enjoy the sand dunes and watch the sunset in the desert. Blackbucks, Foxes, Blue Bulls can easily happen during your stay in the desert.
Location: Various areas in Jodhpur.
Leopard Safari
If you want to see the wild fauna of the city, then there is nothing better than a leopard safari. You can easily spot a leopard in its natural habitat enjoying it with families. You will get an experienced guide to make your trip more satisfying and informative. Your tour package includes binoculars, lunch and dinner.
Location: Bera
flying fox
Apart from cultural and historical sites, Jodhpur city offers various adventure activities. A major activity is flying fox also known as ziplining. Here in the city, you get an opportunity to see the whole city from an aerial view. A primary tourist will make the adrenaline rush in your veins. Due to its vast rocky terrain, Jodhpur has become an ideal place for this sport.
Location: Mehrangarh Fort
Camel and Horse Safari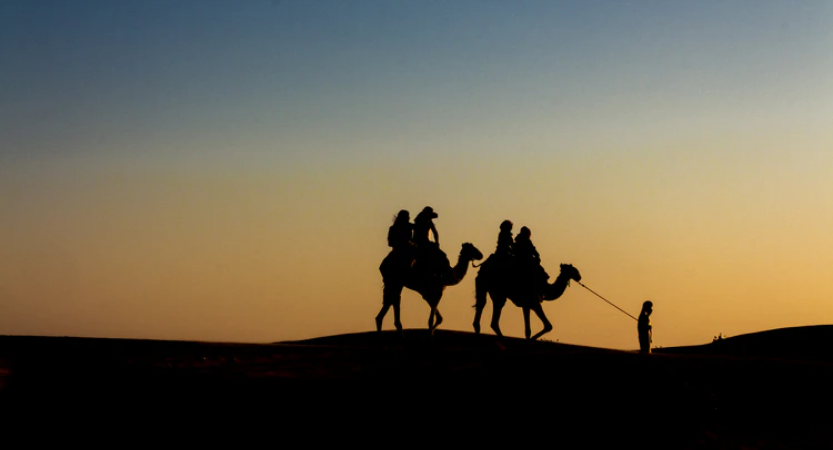 Explore the serene ocean of sand with a desert shipwreck in Rajasthan's world-famous camel safari. You can also drift the no man's land of the royal breed of Mawani horse with horse safari. Living in the camps and lighting bonfires in the desert will become your lifelong memory. Desert safaris in Jodhpur will inevitably make the adrenaline rush in your veins. Travel the true artery of Rajasthan and make your trip an eventful one.
Location: Osian Village
Village Safari
The traditional village tour was started by the Maharajas of Jodhpur which is currently known as Bishnoi Village Safari. In this tour, you will experience the authentic taste of desert life. The spice, food and lifestyle are typical Rajasthani. You will see Chinkara and Domicile Cranes near Guda Bishnoi Lake. Some famous villages are:
Kankani (Block Printers Village) potter's village weavers village
Location: 22 km from the city centre of Jodhpur.
Camping in Osian
Want to detect more heat on your face? Then there is no better place than camping in Osian. An exquisite location located at a distance of about 68 km from the city centre, the perfect escape from the hustle and bustle of the city. You will get to dig deep into the desert and see the full charm of Rajasthan. Staying in camps with traditional people and the warmth of traditional food will touch your soul deeply.
Location: 68 km from Jodo
Climbing and Trekking in Bhim Bhadki
If climbing to the top of the towering mountain is in your blood, then Bhim Bhatak offers the best adventure experience in Jodhpur. An ultimate site for thrilling feelings definitely worth your time. With all the precautions and experienced guides, this place is no less than a paradise for trekking and climbing enthusiasts. Enjoy different types of rock climbing and trekking at one place.
Location: Golasani, Jodhpur
These are some of the best adventure activities in Jodhpur that will fill your heart with joy and your mind with satisfaction. You can book a taxi in Jodhpur to make your adventure travel more safe and clean.
Last Updated: 25th March 2022