Top 6 Water Activities in Andaman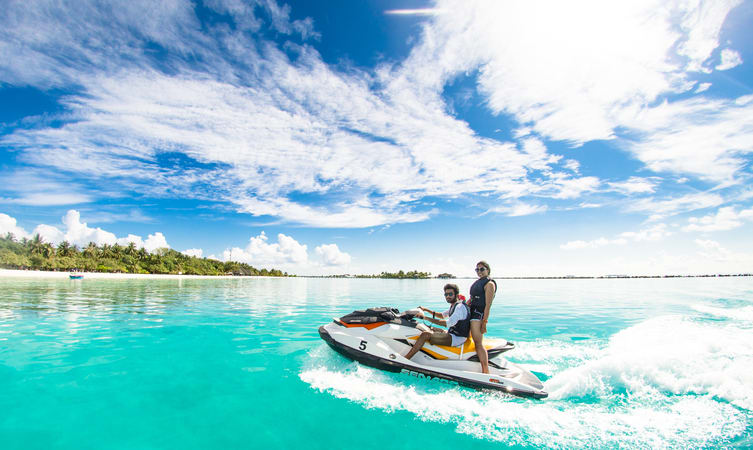 Category : Tour Packages travel Travel Places Travel Stories Travel The World Travel Tips
By: Jigyasa Rathore
Due to the island's geographical location, water activities abound in the Andaman. It is so easy to have a great time on the islands! From banana boat rides to kayaking, there is so much to do! Is swimming not your thing? Water sports can still be enjoyed here without a problem.
Here are the top 6 water sports you should  try during your Andaman Tour:
1- Scuba Diving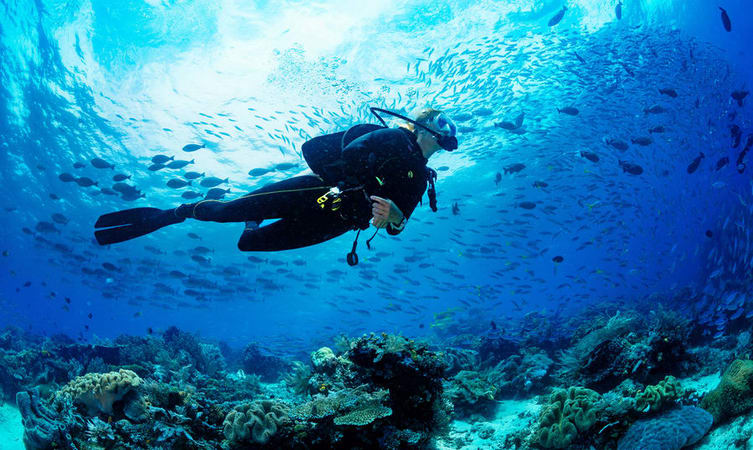 Swimming with fish, exploring the underwater world, and meeting mermaids are dreams of every kid. Andaman is the perfect place to fulfil that childhood dream except for mermaids! Getting close to marine life and experiencing the underwater world is a highlight of Scuba Diving on the Andaman Sea.
Where to try–
Scuba diving can be enjoyed in Havelock, Neil Island, and Chidiya Tapu (Port Blair).
Best For–
A minimum age of 10 is required. With the assistance of experienced instructors, even those without any swimming experience can take part in scuba diving.
2- Game Fishing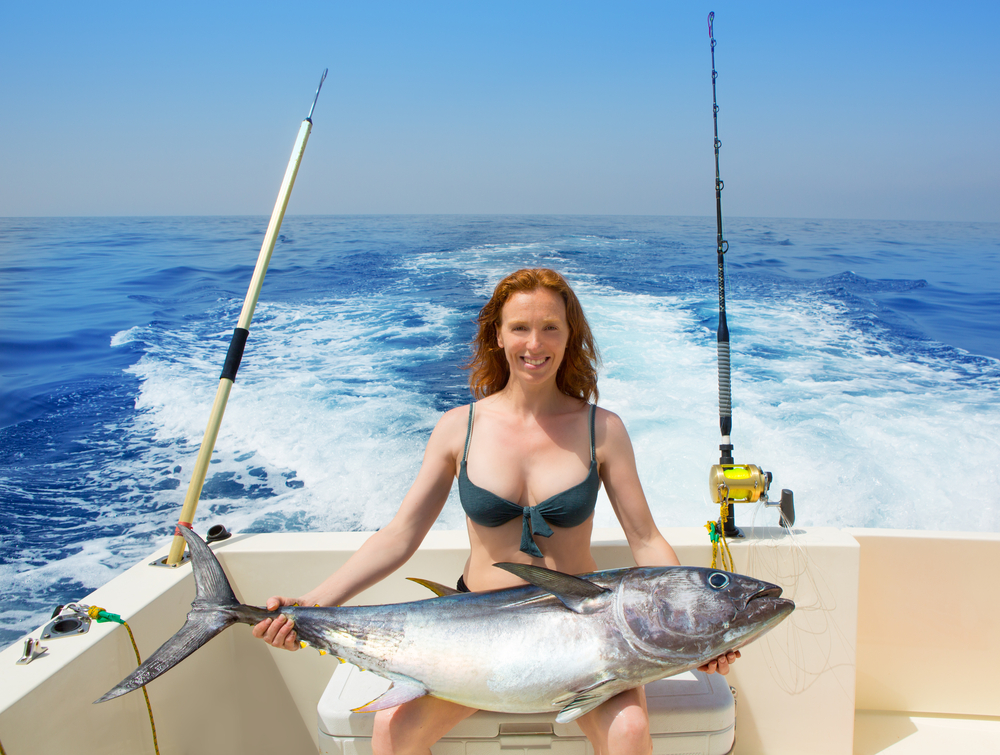 Providing you with great memories and pictures, game fishing will be a perfect sea adventure! When you are out on the ocean, feeling the waves beneath your boat, and waiting for your bait to attract some big fish, game fishing is a sport that allows you to catch some big fish and then release them back into the sea. This is a great way to learn something new on a speed boat and enjoy a fun day out!
Where to try
If you want to go game fishing, you should book a trip to Port Blair or Havelock.
Best For
It is best for those who want to spend an adventurous day on the sea, and those who like/want to learn fishing.
3- Kayaking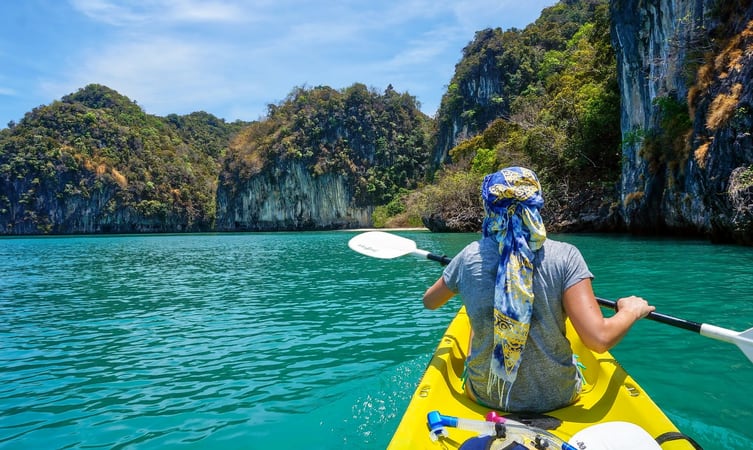 The popularity of kayaking is increasing in Andaman. The experience of paddling your kayak amidst mangroves and listening to the sound of water is unlike any other.  The most popular kayaking excursions happen at night when one can see the water glowing with bioluminescent plankton.
Do you want to experience the thrill and fun of being on the water? Then you will row in Havelock's backwaters after a short training session. There is nothing better than paddling a kayak through the lush green mangroves in Havelock for two hours.
Where to Try-
You can indulge in a Kayaking session at Havelock Island.
Best For-
People who are seeking peace and tranquillity amidst nature.
4 -SeaKart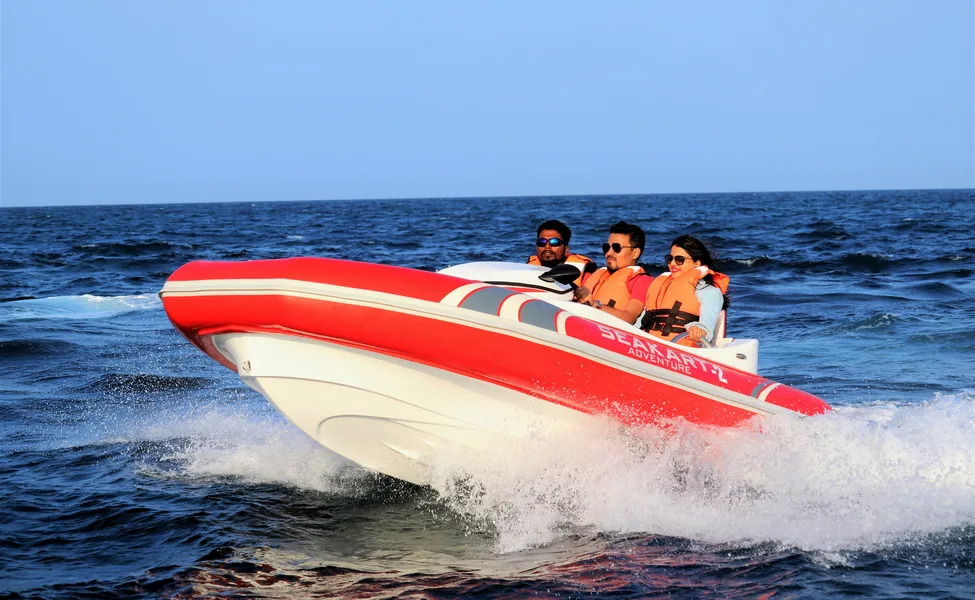 A Seakart is a 3-seater watercraft that looks like a go-kart—built for high-speed action—and the whole purpose is to give you the sensation of self-driving and exploring the water at one's own pace. While you are driving your Seakart, you are seated beside a certified instructor who is supervising you at all times. Seakarts are capable of 70 kmph! As the Seakart moves at this speed, the waves of the sea act as launch ramps for the boat. There's no better way than this to enjoy the thrill of the sea.
Where to try:
You can try Sea karting at Corbyn's Cove Beach, Port Blair.
Best for:
Those who are seeking thrills and adventures. Drivers between the ages of 18 and 60 are eligible for self-driving. You need a guardian along with you to enjoy this joy-filled ride if you are in the age group of 6-17. No swimming or diving experience is required. Safety briefings are conducted before each activity.
5- Snorkelling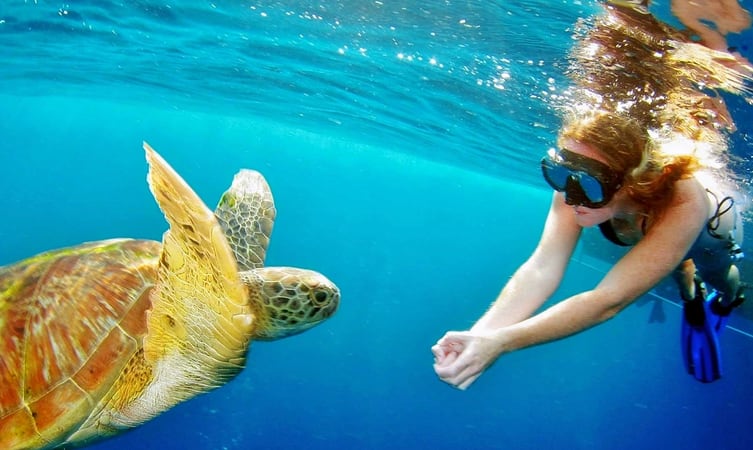 In Andaman, snorkelling is a pure pleasure, and you can experience the wonder of the sea's colours while swimming in crystal clear waters. You can snorkel in the entire reef system of these islands and experience them up close. A first snorkelling experience is like peeking through a window into a mysterious underwater world, and you are surely going to fall in love with it.
Where to try-
You can try at Elephanta Beach, Havelock.
Best For-
Snorkelling is an exhilarating activity for people aged ten and older.
6- Sea Walking
You can experience the underwater beauty and a walk on the seafloor by taking the Underwater Sea Walk. The reef can be enjoyed while wearing a sea walk helmet. After a brief training session with a professional instructor, you are ready to go.
Where to try-
If you want to indulge in this fun-filled activity, then head to Elephanta Beach, Havelock.
Best For
This activity is appropriate for those aged ten and older.