Top 5 Best Places to Visit in Varanasi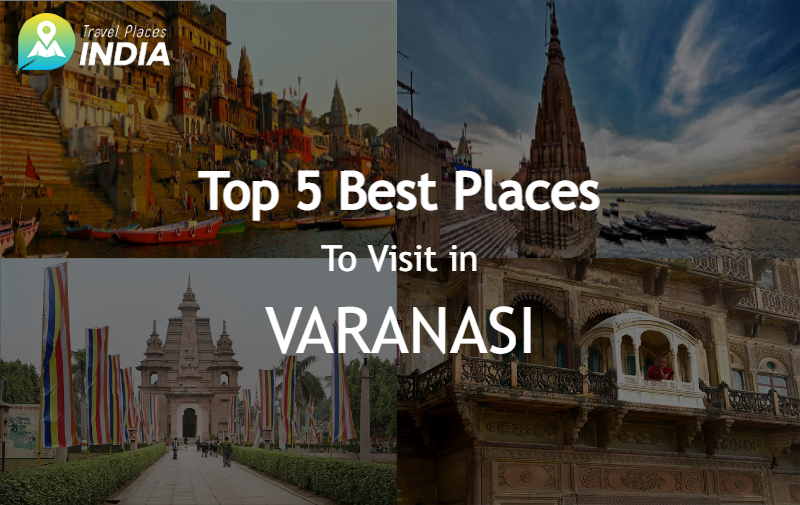 Category : places to visit in varanasi
By: Travel Places India
Varanasi is considered as one of the holiest places around the world depicting the colourful and spiritual charm of the city. Before, the city was known as Kashi but renamed 'Varanasi' after the Rivers Varuna and Asi that shines with millions of candles, lights, large Jyotis and floating diyas.
Varanasi is the city where physical and spiritual worlds combine, an auspicious place to die and still has an own living life. River Ganga flowing here is famous for liberation from the cycle of birth and death (Moksha). Let's explore some incredible places of Varanasi.
1) Varanasi Ghats
Varanasi is famous for their Ghats. The ghats are steps leading down to the Ganga River mainly used by bathers and pilgrims. Some famous ghats to visit are Manikarnika Ghat, Panchganga Ghat, Dasaswamedh Ghat, Tulsi Ghat, Kedar Ghat and much more. All ghats are known for their utter culture, spiritual ambience and devotion. Visitors may take boat rides to reach from one ghat to another.

2) Kashi Vishwanath Temple:
Kashi Vishwanath temple is dedicated to Lord Shiva who is the chief deity of the city. The temple is considered as one of the twelve Jyotirlingas in India – Vishwanath Jyotirlinga having a significant religious pedestal.
The key attraction is the harmony between two religions.  This temple flaunts you in tranquil mysticism with the co-existence of a Mosque in the same premises. Millions of visitors throng the Kashi Vishwanath Temple every year. The vintage charm and divine vibes of this city are reflected in this temple.

3) Sarnath:
Situated at a distance of 12 km from the Varanasi Railway Station, Sarnath is one of the best places in Varanasi to visit. Buddha delivered his first sermon at Sarnath. This place is one of the holiest places for Buddhists and they believe that it should be visited at least once in a lifetime. Emperor Ashoka had built here a pillar somewhere around 234 BC having the National Emblem of India.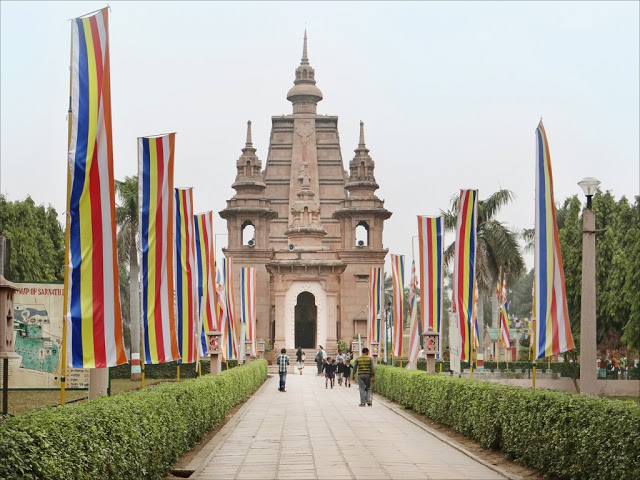 4) Ramnagar Fort:
Ramnagar Fort is built with red sandstones situated on the bank of the river Ganga. The fort was built in the year 1750 AD and has a long history of graceful opulence. The palace is a great combination of astronomical brilliance and architectural excellence. A big clock in the palace shows the day, week, month, year and some details of the space objects.
Dussehra festival has a special significance of this palace as Maharaja of Kashi inaugurates the month-long Ramlila. During this period, the whole city is enthralled by vibrant colours and sheer elegance.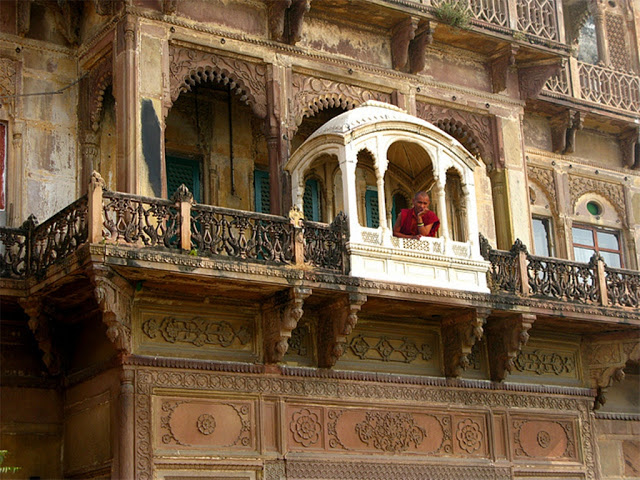 5) Bharat Mata Temple:
Bharat Mata Temple is located on the campus of the Mahatma Gandhi Kashi Vidyapeeth, constructed in 1936 by Babu Shiv Prasad Gupta who was an ardent Gandhian. The temple shows the structure of undivided Indiawhich is its one of the most prominent features that increases the feeling of patriotism in us. One can enjoy the beautiful views of the River Ganges and nearby ghats from the temple.