Best Places for Art Lovers In Mumbai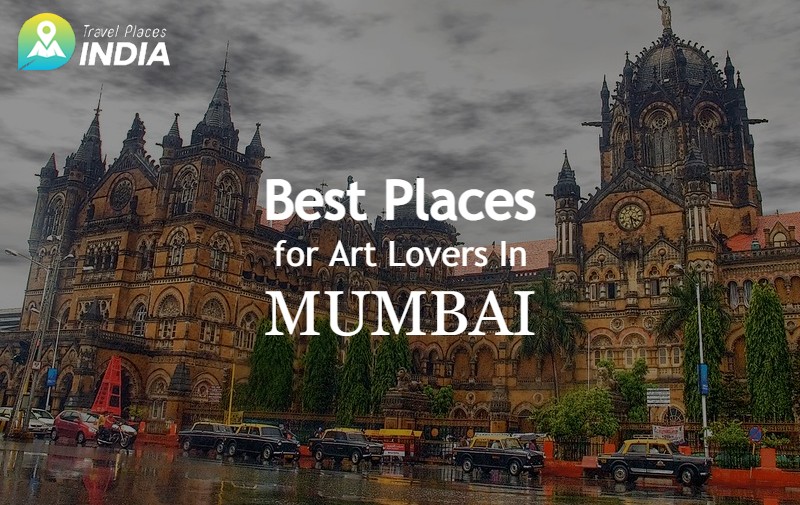 Category : Mumbai
By: Travel Places India
Have you been always admired with the art? Are you a true art lover who always looks forward to come across some terrific masterpiece to left spellbound with? There are numerous spots around the world you can feed your art crave with but Mumbai is truly out of this world. So beautiful that it hurts, the collection of classic and modern creativity in Mumbai Art galleries inspires the art lovers to an astounding extent. In case you intend to travel from Doha to Mumbai, makes sure that you show up following places;
Volte
Though it's not old enough to justify the art itself but it's good enough to leave you astonished with the finely conceptualized artistic work. Located in the Colaba, Volte truly defines what art is. Within a short span of time, this has become one of the most popular art galleries in Mumbai perhaps that's the reasons as to why it leads the list.
In the short strip of road, Volte houses three other galleries having the repo of power player in the local art mania. Frankly, you are going to love this place if you know what art actually is.
Chemould Prescott Road Gallery
Be fair enough with your passion towards art by visiting this particular gallery when you travel from Doha to Mumbai. Chemould is one of the highly prestigious and oldest galleries in Mumbai. Home sort of place for legend like MF Husain, this gallery has been hothouse for a group of modernist artists.
Nowadays, this gallery has been relocated at the Queens Mansion, GT Marg and showcasing modern art from artists like Atul Dodiya, Shipla Gupta, Nalini Malani, Shehzad Dawood and Dhruvi Acharya. Out of those, few are known to be an inspiration to the art lovers not just within the country but all around the world.
Tasveer
If you are still sad about losing Matthieu Foss, the sole photography gallery, clickers don't need to get disappointed. Tasveer is actually a national photography hub where the passion is too huge to be captured in the lens. In fact, the international photography legend such as, Norman Parkinson and Martine Frank also be there to inspire the youth of their country with their enticing work.
Moreover, the rising and established shutterbugs of this country are also given a chance to showcase their talent. Do yourself a favor and pay a visit to this gallery when you fly from Doha to Mumbai this year.
Project 88
Once used to be the more than perfect corporate space for the broad cubicles of an elevator firm, this place preferred to elevate with an artistic approach. Not too old but just 6 year old gallery, Project 88 is finely carved with iron pillars and exposed beams showcasing come remains of corporate past.
Nowadays, this gallery is being embellished with the terrific art work to bash up the entire mania that's clustered with creativity and artistic freaks. Located in the BMP Building, NA Sawant Marg, this place glimpses out with the legends like Sarnath Banerjee, Raqs Media Collective and the Otolith Group.
In conclusion, Art has always been teasing the passionate crowd for centuries that makes it even more valuable. For the inspiring legends to the igniting emergence of new talent, Mumbai is very well known to showcase a flabbergasting set of versatility. It's neither about the bunch of color either splash or clutter over the plain canvas nor it's about maneuvers of shutterbugs to get the perfect shot. It's simply all about the passion that makes an individual push him/herself to the limits and leaves the world awestruck with the masterpiece.
Summary:
Are you willing to discover Mumbai especially in terms of art? Just check out this piece of content now.