ALL YOU NEED TO KNOW ABOUT PERMANENT RESIDENCY IN AUSTRALIA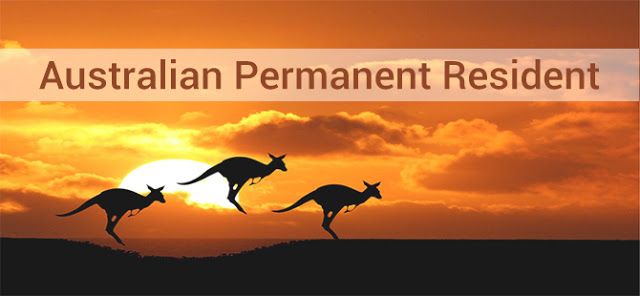 Category : How To
By: Travel Places India
These we have been seeing a trend of outsourcing. We see people migrating from their own countries in search of better opportunities for themselves and their family. India has seen the trend too. Most of the young talent these days is leaving for a better livelihood and the only reason is the poor infrastructure and fewer opportunities for them in their own country. So when a person decides to immigrate to some other country, they basically plan to settle down over there. But this is not as simple as it may seem. To stay in a foreign country and to be treated as equal to the citizens of that country, one needs a permanent resident card. A permanent resident card is basically given to the citizens of other country who have immigrated and now settled in a foreign land. The process to get a permanent resident card is different in each country. Today we will be discussing about all the necessary points if one wishes to be the permanent resident of Australia. The reason I chose Australia over other counties is because a lot of Indians have been seen migrating there.
Following are some of the important information about permanent residency Australia:
A citizen has an automatic right of entry to Australia, however if a permanent resident chooses to travel internationally, they need to ensure they have a permanent visa with a valid travel authority if they wish to return to Australia as a permanent resident.
A citizen can vote in Australian government elections. In most cases permanent resident can nit, however if a permanent resident was enrolled to vote (as a British subject) prior to 1948, they may remain eligible to vote.
Eligibility for Australian government services and benefits, for both citizens and non-citizens, is the responsibility of the government agency with policy responsibility for the service or benefit. Now one must wonder about the social security in permanent residence in Australia. So eligibility for social security benefits and associated services is normally defined in enabling legislation such as the Social Security Act 1991 and the Social Security (international agreements) Act 1999 and associated International social security agreements between Australia and other countries. Advice about eligibility for benefits and services should be obtained from the department of Human Services.
There are various schemes that are available for Australian permanent residency. They can be categorised into the following:
Family based Australian permanent residency- partner visa (subclasses 820 and 801)
Skill based Australian permanent residency- employer nomination scheme (subclass 186)
Regional sponsored migration scheme (subclass 187)
Business innovation and investment visa (subclass 188)
Skilled independent visa (subclass 189)
Skilled nominated visa (subclass 190)
Business talent visa (subclass 132)
Resident return visa
So just in case you were planning to migrate to Australia and intended to get a permanent resident card, but had no clue where to start from, then I am sure this article would help you a lot. Also in case you know anyone who is planning to shift to Australia, this article could help them a lot! I hope this article helps all of you out there.