Fun Activities to do in Turkey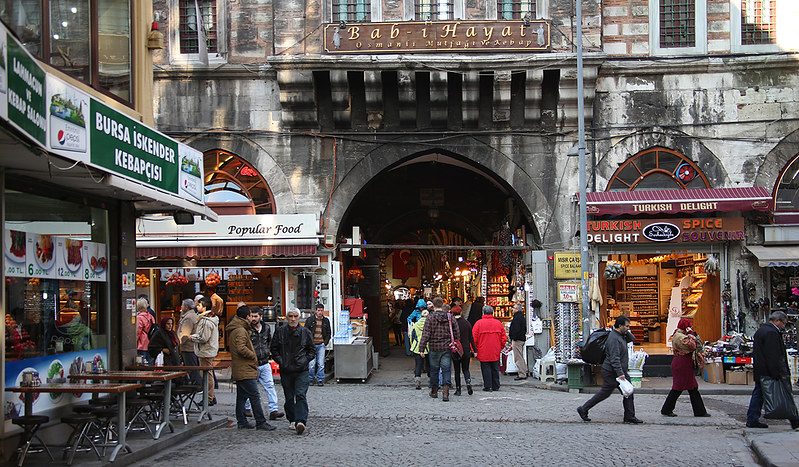 Category : hotels Tour Packages travel Travel Places Travel Stories Travel The World Travel Tips
By: Travel Places India
Turkey offers a potpourri of historical and natural experiences. Its location at the intersection of Europe, Asia, and the Middle East makes it a melting pot of cultures, a land rich in landscapes and delicious food. In addition to its dramatic topography, Turkey also presents an assortment of amazing manmade wonders that will captivate any discerning Traveler. It is easy to get acquainted with Turkey with just a couple of days in Istanbul, which is a great way to check out the country. However, the Eurasian essence and historical treasures that Turkey stands apart from other destinations are scattered throughout the country. So, you will probably have to give more time to this beautiful country in order to discover its extraordinary offerings. If you are planning on applying for a Turkey Visa and arranging an itinerary for your Turkish vacation, don't forget to include these suggested activities to make the trip even more memorable.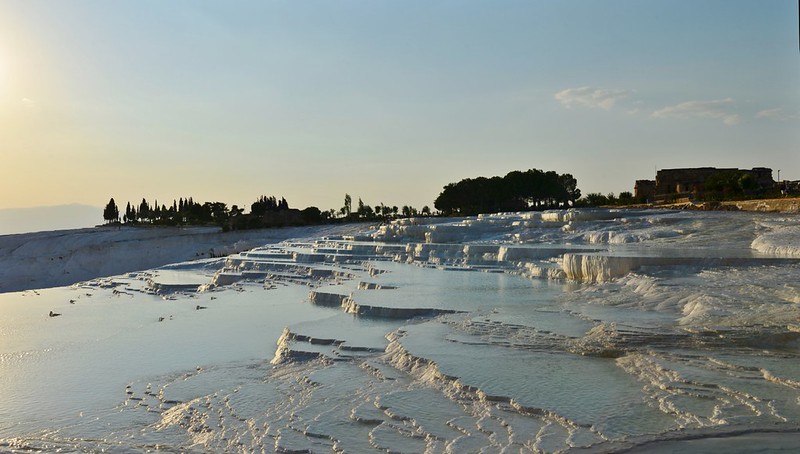 Step into a different realm at Pamukkale
Experience the mesmerizing scene of the pristine outdoor pools at Pamukkale. Pamukkale, which is translated literally as "cotton castle" in Turkish, is a rare sight to encounter and inarguably among the world's most unique natural attractions. The vast stretches of terraced, natural travertine white pool formations look surreal and gorgeous. Thermal springs at Pamukkale have been a popular spot for Turkey's tourists for their enamoring charms and detoxifying effects. Visitors to the thermal pools can, however, step into only a small part of the pools. Alternatively, you may choose to soak at luxurious thermal spa hotels and even schedule a thermal spa session at the Karahayit Township, which is located adjacent to these stunning Pamukkale landscapes.
Hot air ballooning ride in Cappadocia
Experience one of the most picturesque landscapes in Turkey while taking a hot air balloon ride in Cappadocia. Throughout Cappadocia's vast and spacious terrain, you will find enigmatic fairy chimneys and volcanic spires. It is fun to hop into a basket suspended and powered by a hot air balloon and float over Cappadocia's lunar-like landscapes characterized by rugged valleys and rock formations. An unforgettable panoramic view and the opportunity to experience sunrise or sunset from this unique vantage point will leave a lasting impression on you. It is a perfect activity or rather a must-do for couples on a Turkey vacation looking for a hint of romance. A champagne toast and light breakfast can be arranged to complement the serene ambiance.
Venture out on Underground trekking expeditions in Kaymakli
Turkish landscapes are surreal, even below the ground. The country's distinctive wonders can be found not only above ground but also underneath it. There are few places in the world where you get awestruck by the fact that mankind managed to create complex yet beautiful structures by using just a few materials and tools and Kaymakli underground city is one of them. A visit to Kaymakli offers you a chance to experience a rustic labyrinth of caves carved deep underground. It is estimated that these underground cities were built in the Phrygian era in the 7th century B.C. It is a large expanse of intricately structured, multilevel complexes made entirely from volcanic rocks. As a UNESCO World Heritage Site, it is a favorite attraction of adventure enthusiasts and history buffs.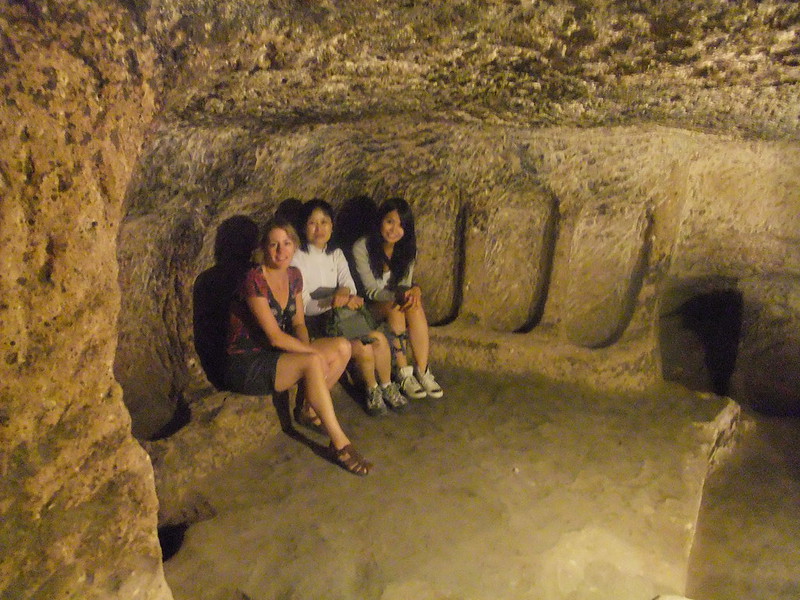 Enjoy Turkish Gulet Cruising
Turkey is blessed with a long coastline and breathtaking water views. Hence, you should include a gulet cruise in your Turkey vacation itinerary to enjoy beautiful sea and coastline views. Gulet is a traditional wooden boat with sails that is suitable for cruising on the calm waters of the Mediterranean and Aegean seas. Designed to give passengers an immersion into the spectacular natural vistas of the Turkish Riviera, the cruise's routes are ideal for those seeking an escape from overwhelming crowds, nature enthusiasts, and adventure seekers seeking thrilling water sports and activities. Additionally, you can also turn up your holiday experience's luxury quotient by Traveling on a luxury gulet, which comes equipped with large cabins, a jacuzzi, and high-quality amenities. A gulet cruise along the coast of Bodrum, Gocek, or Marmaris is the most enjoyable one to experience. Taking this tour is one of the best ways to explore the splendors of the Turkish Riviera.
Explore Old Istanbul on foot
Istanbul spans two continents, yet most of its prime spots and attractions are highly accessible by foot. As the oldest part of Istanbul and generally called Old Istanbul, Sultanahmet is the best place to explore on foot in Istanbul. You can easily stroll through the Basilica Cistern, Hagia Sofia, Blue Mosque, and Topkapi Palace in one walking tour. With the gorgeous collection of grand architectural marvels, this part of Istanbul is sure to mesmerize you. Just don a pair of your most comfortable shoes, grab your camera and venture out. Make a stop at Grand Bazaar to load yourself with some authentic and traditional Turkish souvenirs to take back home with you.
Destress with Turkish Hammams
Turkey is also known for its hammams, which are popular as soul-melting experiences among globetrotters. The Turkish traditional bath ritual is one of the activities quite popular among discerning travelers. Indulging in a Turkish hammam package is the best way to feel rejuvenated. It can be done as a traditional bath or as part of a full wellness package including a massage and hammam. There are many places to experience the hammam experience, but Cemberlitas Hamami is particularly significant due to its history. This traditional bathhouse dates back to 1584 and has gone extensive restorations. Here, you can still enjoy the Turkish bath culture with the ancient way of steaming the room and water using heat generated from burning wooden chips. The experience is much more worthwhile than visiting a modern spa or sauna. The experience can be modified and a few modern wellness routines such as acupressure treatments, Thai massage, or Indian head massage can be added if you desire the same.
Witness the entrancing Whirling Dervish
Turkey is a country rich in culture and this is reflected in its food and architecture. It is also defined through its entertainment, especially through whirling dervish shows where spirituality blends with an enigmatic dance. Native to the land, this dance form was found in the 13th century in Konya and has hence held significance in Turkish culture. This mystical dance is also known as the Sama in which men dressed in long, flowing white gowns with flared skirts and long beige hats twirl at a slow pace in sync with other performers. The whole spectacle including the music composed of traditional instruments and the vocalists is mesmerizing to experience. The whole dance routine is ceremonial and has meaning for each act performed; for example, the performers remove a dark cloak that represents their earthly desires and mortal lives and then begins the dance that symbolizes their journey to become one with their creator. It creates an ethereal trance-like sensation and a sense of calm for the performers and anyone watching them.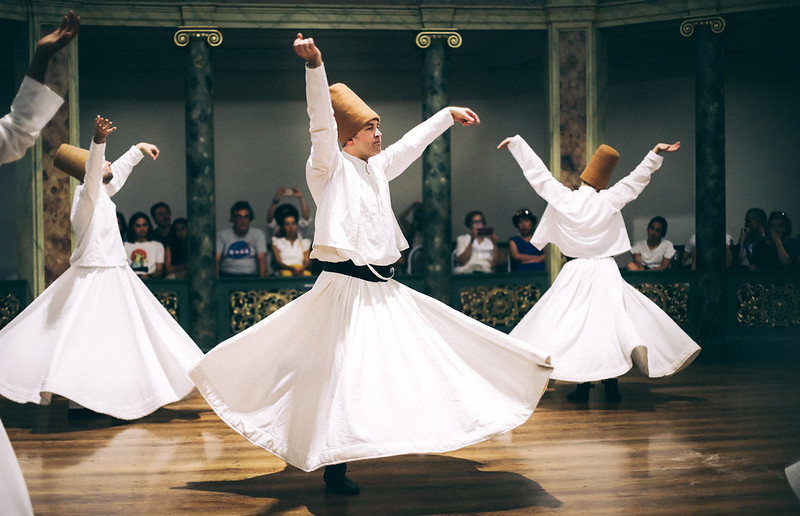 Gear up for a dramatic trek at Nemrut Dagi National Park
Prepare for the most extraordinary and exciting trek of your life. Discover Nemrut Dagi National Park – a sprawling expanse of dramatic landscapes stretching along the southeast of Turkey. The trek is incomparably different than your typical nature trek, which conjures up visions of verdant woodlands. In fact, this trek is more historically significant and that is exactly what makes it appealing. There are many places to visit here, but Mount Nemrut is the most famous. You will stumble upon ancient sculptures and ruins across the undulating terrain on your trek and you will see some enormous sculptured heads that were dislodged from great bodies during natural disasters. There are two terraces – the eastern and the western, at this attraction that offer unsurpassed views. It is a beautiful site to watch the sunset from a different perspective.
Last Updated: November 25, 2021