Why hybrid events will be huge in 2021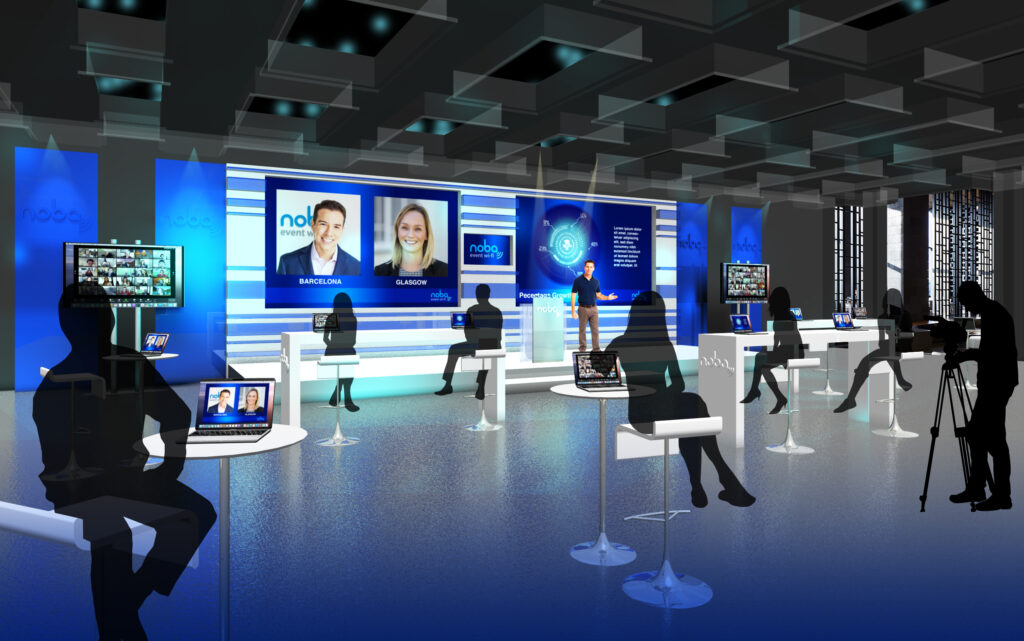 Category : Events
By: Saanvi patel
The devastating outbreak of global pandemic gave exquisite rise to virtual events in 2020. As social distancing became a priority, people started gathering at a virtual platform to carry forward their business or meet casually with friends and families.   
But how will the future of the event industry look like in this year of 2021? Will it continue being virtual or will hybrid events take over and become a big deal? 
Slowly the world has taken its pace to run the way it used to before coronavirus came our way. People have started heading out from their homes to attend meetings and conferences which were once postponed due to the unwelcomed circumstances. If you are considering hosting a huge event, hybrid events can be a big help as it involves both virtual and physical components. You can host a live event by taking all the safety majors while at the same time offer a home-stream for those who are unable to attend your in-person event. 
We believe that hybrid events are going to become the future of public gatherings. Soon we will figure out all the potentials a hybrid event can provide in the upcoming years. 
What is the current situation of hybrid events?
Following the pandemic's initial wave, prohibitions have taken on a variety of forms, depending on the field. The same can be said for our approach to event planning, as well as our readiness to participate or demonstrate.
Large public gatherings, on the other hand, are back in style in some cities, but not so much in others. Hybrid gatherings are gaining popularity as a happy medium. Organizations are keen to reunite people, and millions of people are eager to participate. However, hybrid events are a smart choice to ensure that the rest are not left behind and that events are held at reasonable capacities with improved safety controls.
Benefits of choosing hybrid events
Maximise attendance and improve reach
One of the great advantages of hosting a hybrid event is that it allows you to reach a vast audience and maximise attendance. How? Well, it is pretty simple as hybrid events hold both virtual and physical components and you can tap a wide range of attendees seamlessly. However, there are many organisers who think hybrid events will break their attendance. But the fact is, it exponentially increases attendance. There are many people who cannot be physically present at your event due to geographical and social gathering constraints but still wish to attend the event. In such a situation, hybrid events solutions can be a great help thus enhancing attendance at the event.
Sustainable and Environment friendly
Traditional gatherings engage in large crowds, and have a significant effect on the community. "A larger population equates to more disposal of pollution at on-ground events." Since the participants of the event are divided virtually, the world is spared from pollution. It contributes to a reduction in global carbon emissions, making it an environmentally sustainable choice for organising events.
Considerably less in Costs
Hybrid events save money for all guests, promoters, vendors, speakers, and organisers. Attendees who live far away from the event site do not need to purchase a ticket or ride. They will actually tune in and digitally attend the function. The costs of transport, lodging, housing, and beverages, among other things, are significantly reduced hence making hybrid events a useful platform. Apart from that, organisers too share huge amounts of money while hiring staff, booking venues, arranging for speakers and so much more but with hybrid events they can manage everything just at their fingertips with considerably low cost.
Involve your Attendees seamlessly
Any event's success hinges on the involvement of the audience. Attending a blended experience does not imply that you will be viewing a pre-recorded video on your phone or tablet. Attendees at the hybrid event can compete in the sessions and at the same engage themselves via virtual games and contest the same way as in-person attendees can.
Virtual participants can post, stream, support, and provide input on the content, as well as engage in Q&A sessions, fun games, and crosswords. Aside from that, hybrid event technologies allow visitors to connect with other participants, keynote speakers, promoters, and organisers in real time. Both the physical and online audiences can participate in sessions, play games, and take part in other activities, increasing the number of people who are engaged.
Capturing Sponsor Opportunities
Corporate advertisers have more strong sponsorship options for hybrid simulated events. In comparison to physical ones, about 75% of sponsors are likely to invest in hybrid activities, according to recent data. Hybrid event formats raise brand awareness to a broader audience, resulting in increased visibility. As a result of their expanded presence and improved participation, they are able to hold more quality conversations and new leads.
A Valuable Data Collection 
The ability to gather valuable data is one of the main advantages of hybrid events. Each piece of information is gathered right from the start of the registration process. External registrations collect information about on-site visitors, while hybrid virtual event systems register all virtual visitors. Since virtual participants are in a closed environment, everything they do is watched, including what they enjoyed, posted, accessed, and commented on. The interactive event platform makes it simple to gather all of the important information.
Sustainable ROI
Since hybrid conventions and events have a higher participation rate, more sponsors are likely to participate. When compared to on-ground experiences, it has a higher return on investment. These are more flexible and have a wider presence, which means a higher value on equity.
Why must you choose Hybrid Events?
Hybrid Events have become the norm. Here are a few top reasons to host a hybrid event at your upcoming event.
Adaptable to every budget: Hybrid events only involve a limited on-site setup, with the majority of the event taking place remotely or online.

A worldwide viewers: Your audience is no longer restricted to a single regional area or a small number of nearby visitors.

Detailed Attendee Perspectives, Engagements, and Digital Footprinting: Hybrid events offer detailed insights into participants, interactions, and online footprinting.

Sponsorship Potential: According to studies, 75% of donors are likely to invest in hybrid activities.

Replay and Archive: Most of the events' sessions are stored and can be rewatched at any point in the future.
Conclusion
As much as, if not more than, any other sector, the events market improved in 2020. Thousands of expensive, planned activities had to be cancelled or rescheduled almost immediately. The crisis, like remote jobs, can serve as a catalyst for long-overdue positive changes in our approach to events.A hybrid event format may be a long-term approach that appeals to both traditionalists and forward-thinkers. In any case, the coming years will be a true challenge when promoters and participants from all around the world experience hybrid events for themselves. 
Related Posts:
YOUR ULTIMATE GUIDE TO PLAN A TRIP
Last Updated: